Junior Member
Join Date: Dec 2012
Posts: 1
Saddlebags?
---
I have a 2002 Shadow VLX, and have had trouble finding saddlebags to fit. Any Suggestions?
They aren't the largest available, but have suited me well.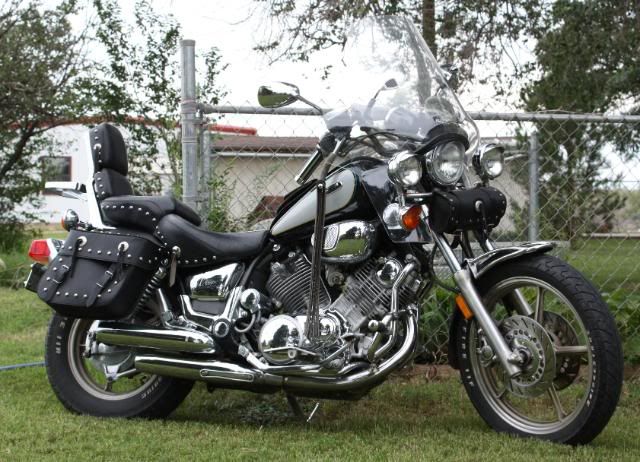 ---
Member
Join Date: Jun 2012
Location: North Carolina
Posts: 542
I have a set I got from Jafrum.com that have been nice. I did wind up relocating my signal lights, but it was worth it for the space.
Sent from my iPhone using
Motorcycle.com Free App
---
Steve G.
North Carolina
2006 Vlx Deluxe
When I grow up......ahh hell I ain't plannin to do that!
Senior Member
Join Date: Oct 2011
Posts: 2,288
My bags are medium sized (Saddlemen Highwayman) and they fit perfect on my bike . . . not too small but not so large that they overwhelm the look of the bike. I don't use them often so all I wanted was saddlebags to occasionally carry stuff in.
I have a 07 VLX and I have medium sized viking bags. I love them! Had to relocate turn signals.

Sent from my LG-LS840 using Motorcycle.com Free App
Thanks for this. I was looking for something that fit my VLX without moving the lights as well.
---
05 VLX 600 - first bike.