Junior Member
Join Date: Dec 2012
Posts: 1
New to the site
---
hi everyone. i just picked up a 1999 vt600cd so i decided to check out some forums to get familar with the bike. hope i can find some good info and maybe down the road i can share some good info with the site.
Member
Join Date: Nov 2012
Location: Florida but Alaska is home!
Posts: 243
Welcome to the forum! Ride safe!
---
You will never see a motorcycle parked outside a therapist's office!
Welcome, where are you located? I'm guessing Northern Calif.
---
IF YOU ARE BORN ONCE YOU WILL DIE TWICE
IF YOU ARE BORN TWICE YOU WILL DIE ONCE
Welcome from NorArk.
---
2006 Shadow Spirit 750, 2011 Shadow Aero 750, One wife and three kids.
Senior Member
Join Date: Oct 2012
Location: Evansville, Indiana
Posts: 8,495
Senior Member
Join Date: Oct 2011
Posts: 2,288
Welcome from Minnesota - Twin Cities Area!
Member
Join Date: May 2011
Location: Freeport, ILL
Posts: 543
Welcome
---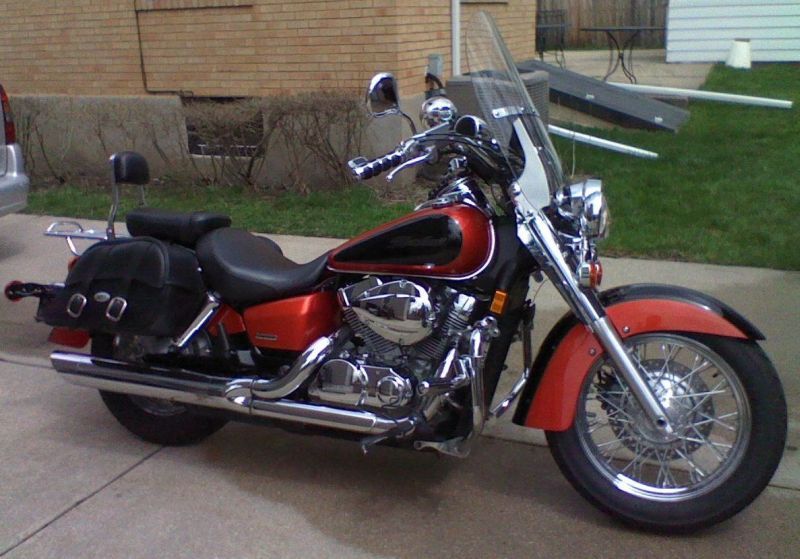 2006VT750CA With
Paladin Highway Bar,
MC luggage rack,
NationalCycle lightbar,2up switchblade,
NationalCycle lowers,
Show Chrome Dual Switch, Kuryakyn Switchblade Pegs,
Kuryakyn ISO Grips & Throttle Boss,Kuryakyn Offset Dually Hiway Pegs
Senior Member
Join Date: Nov 2010
Location: Columbus, GA
Posts: 2,286
Welcome to the group. Georgia representative here.
---
1985 Honda Rebel 250(Destroyed by being a newb)
Black
1996 Honda Shadow VLX 600(Sold)
Red/Black
2001 Honda Shadow Sabre 1100
Blue/Blue
Member
Join Date: Jun 2012
Location: North Carolina
Posts: 542
---
Steve G.
North Carolina
2006 Vlx Deluxe
When I grow up......ahh hell I ain't plannin to do that!