Junior Member
Join Date: Jan 2013
Posts: 8
New Member
---
Hey everyone,
Just joined the forum today. I have a 1986 Honda Shadow VT1100C and was looking to add audio to it. I came here to get ideas. Thank you.
Senior Member
Join Date: May 2011
Location: Sussex, NJ
Posts: 1,365
Howdy, and welcome. Sorry can't help you.
---
1994 VT1100C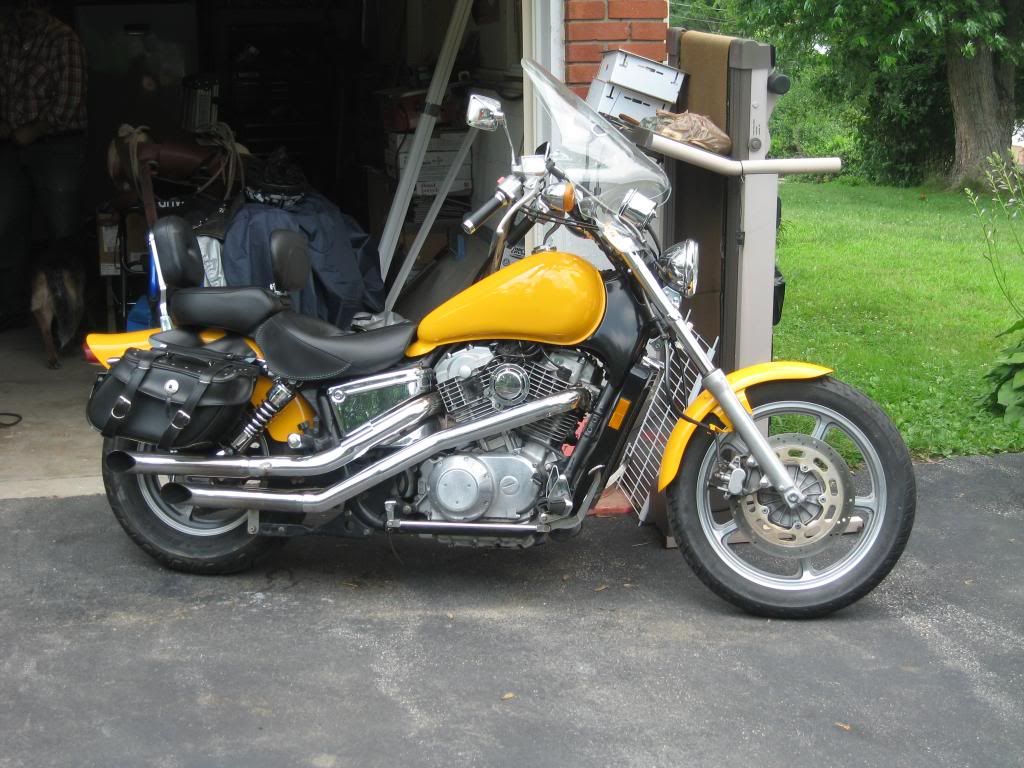 Welcome, I use an MP3 player but I'm sure that's not what your looking for. Others here will chime in with some suggestions,
---
IF YOU ARE BORN ONCE YOU WILL DIE TWICE
IF YOU ARE BORN TWICE YOU WILL DIE ONCE
Welcome to the forum! While I can't help you on this question, I can pretty much guarantee that someone here can. The exhaust provides the music on mine.
---
"The Edge...there is no honest way to explain it because the only people who really know where it is are the ones who have gone over." ~ Hunter S. Thompson
.
Anger and worry are the two greatest wastes of time known to man. Aside from television, of course.
Junior Member
Join Date: Jan 2013
Posts: 8
Member
Join Date: Dec 2012
Location: Texas
Posts: 162