Junior Member
Join Date: Jan 2017
Location: Hawley, Pa.
Posts: 7
ABS brake bleeding on a new bike
---
I like the idea of a new Shadow Aero with ABS brakes. I do all the maintenance on my bike but I don't know about flushing/bleeding the ABS brakes. Is it the same as I have always done on my 2005 Aero, or does the ABS require something special? Hopefully it doesn't need some dealer only scan tool to properly bleed the brakes.
Thanks
Chuck
Senior Member
Join Date: Apr 2008
Location: Palatine, IL
Posts: 9,896
ABS doesn't effect how you bleed the brakes at all.
Member
Join Date: May 2014
Location: Orlando, FL
Posts: 468
I've bled the brake system on my ABS equipped truck without any problem. From what I hear, the 'problem' requiring a dealer comes when you get air in the system. To purge the air out of the pump requires a special scan tool / computer that will force the pump to activate. Can't say for sure that you're safe to do it yourself.
---
-================================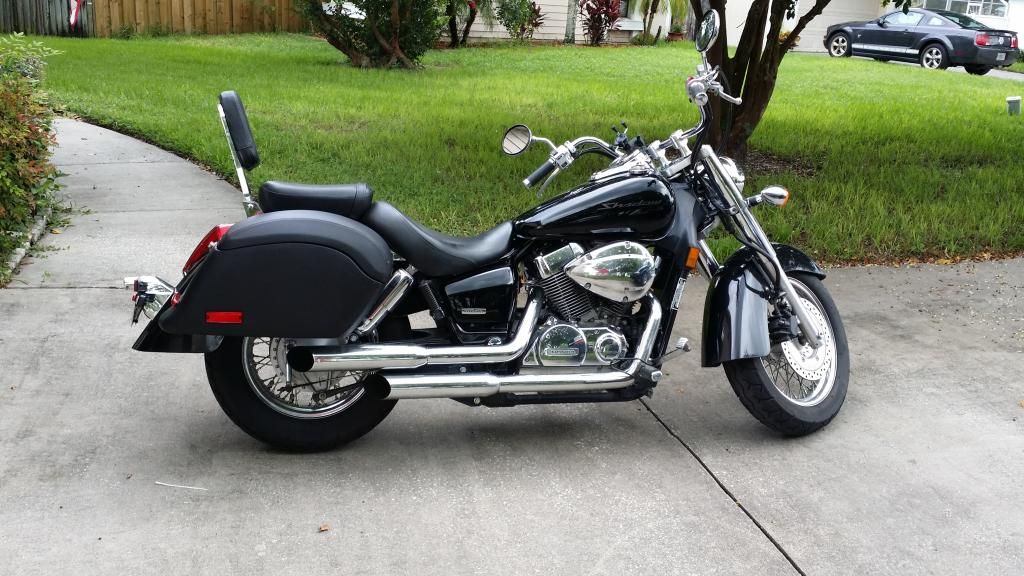 Sometimes life seems to be delivering punches,
When in all reality....
It's delivering wisdom...
'08 Shadow Aero
General Disclaimer: I've been wrong before, I'll be wrong again. There's a chance I'm wrong now!
Senior Member
Join Date: Oct 2012
Location: Evansville, Indiana
Posts: 8,249
Zanshin is correct. There is a procedure for bleeding ABS brakes. Different for every application. Not sure of the procedure on your Aero, but you don't just go breaking loose the bleeders and start pumping. Air will cause havoc on servo assisted brakes.
http://i997.photobucket.com/albums/a...1925D8337C.jpg
---
2002 750 ACE DELUXE: Sold
2003 BMW K1200GT
Ride Bell by Old Dad
Ride Bell by Gnarly
Ride Cross by "Captain D"