Junior Member
Join Date: Feb 2017
Location: vermont
Posts: 9
New old guy
---
Hello Matt here I'm new to this site. I have owned and operated a auto repair shop for 35 years just got back to motorcycles a few years ago. I bought a 2002 vt750 with a locked up motor for a winter project. I'm into it looks like I'm going to need a little help.
Senior Member
Join Date: May 2013
Location: Draper Utah
Posts: 2,981
Welcome aboard! Help is easy to find here.
RIDE SAFE!
---
02 1100 shadow spirit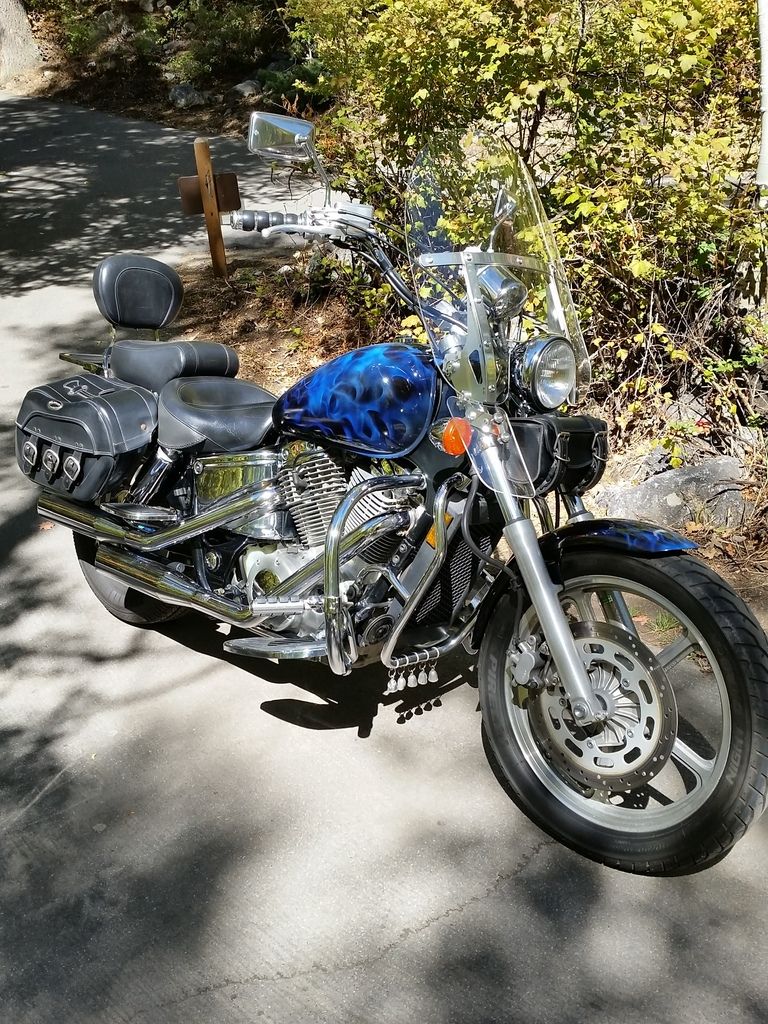 Senior Member
Join Date: Jan 2004
Location: Lowell, Massachusetts
Posts: 3,643
Welcome aboard Matt.
---

The wife and I on My, 2001 Shadow Spirit 750.....
Member
Join Date: Jan 2015
Location: The Virginia Coast
Posts: 954
Welcome to the forum, Matt.
---
- Ride Safe!
Welcome, Matt!
---
2008 HD Dyna Low Rider
2000 Kawasaki Nomad 1500
1998 Honda Shadow ACE 750


Senior Member
Join Date: Oct 2012
Location: Evansville, Indiana
Posts: 8,674