Junior Member
Join Date: Mar 2017
Posts: 2
New needing help
---
Hey there. My names Katie. Ive been skimming this forum for a while now. Love that it is compatible with tapatalk. Anyway I live in Louisiana. Will be looking around to find the correct thread/topic/category to post questions about clutch assembly. Pulled it all aprt, replace it. But now having some issues. Anyway excited to learn some more. The bike is a homda shadow bobbed.
Sent from my SAMSUNG-SM-G935A using Tapatalk
Senior Member
Join Date: Nov 2015
Location: Kingston, Ontario
Posts: 3,004
Welcome Katie, post some pics of the bike when you can.
---
2006 Shadow Aero 750, "Audrey" - Jan 2017 BOTM
Mods/Ad-ons to date:
NC Switchblade
NC Chrome Deflectors
NC Hand Deflectors
Oxford Grip Heaterz
Mutazu LW Saddle bags
Willie & Max Handlebar bag
Highway pegs (eBay)
Gremlin Bell (gift from my son)
Mustang Seat!
Crash Bars
Vance and Hines Cruzers
Rear Signal relocation
Member
Join Date: Feb 2016
Location: I am in So. Cal. near Santa Barbara Ca.
Posts: 618
Welcome to the forum. I'm still learning from the guys as well.
---
1995 VT1100 Ace

WELCOME to the forum here, Katie ! ! !
2007 Shadow Sabre VT1100C
---
2007 Shadow Sabre VT1100C2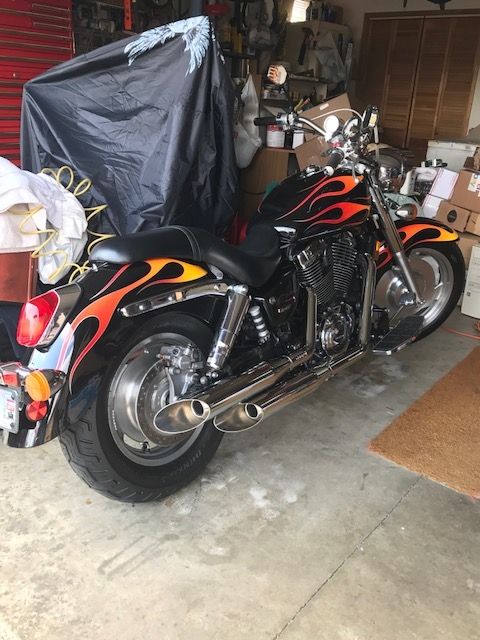 ---
Last edited by mr.Charles; 03-19-2017 at

09:24 PM

.
Senior Member
Join Date: Oct 2012
Location: Evansville, Indiana
Posts: 8,678
Senior Member
Join Date: Jul 2013
Location: Northern Illinois
Posts: 5,253
Senior Member
Join Date: Oct 2014
Posts: 5,949
Welcome to the forum. We love pictures here.
And always remind us old guys what year and model bike.
---
Only a biker knows why a dog sticks his head out of a car window.
1983 750 Shadow
From the past
=
1951 Cushman scooter
1962 Honda 305 Dream
1965 Honda 305 Dream
1971 Honda 175 scrambler
Senior Member
Join Date: May 2013
Location: Draper Utah
Posts: 2,981
Welcome aboard! Its always sunny here at HSN !

RIDE SAFE!
---
02 1100 shadow spirit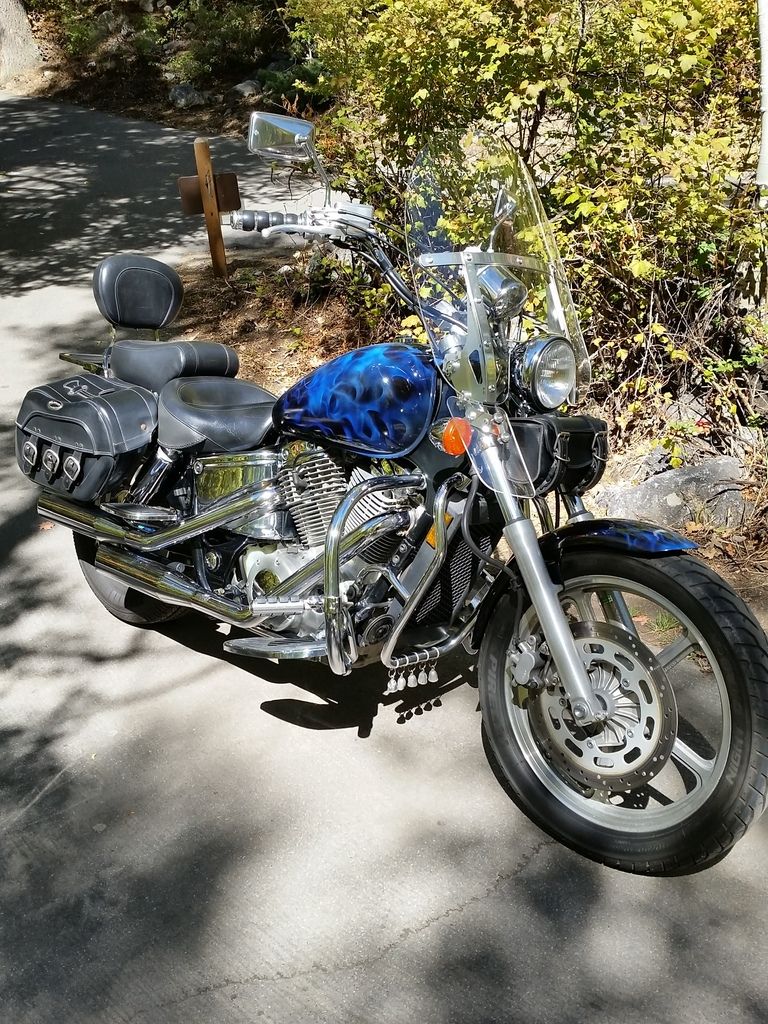 Member
Join Date: Mar 2017
Location: So Cal
Posts: 168