Junior Member
Join Date: Apr 2017
Posts: 2
My first Shadow
---
I have just bought my first Shadow. I never though that I'd own a forward control bike.
Senior Member
Join Date: Nov 2015
Location: Kingston, Ontario
Posts: 2,988
Welcome to the forum Scott.
Sent from my recliner using Tapatalk, while thinking about riding my Shadow.
---
2006 Shadow Aero 750, "Audrey" - Jan 2017 BOTM
Mods/Ad-ons to date:
NC Switchblade
NC Chrome Deflectors
NC Hand Deflectors
Oxford Grip Heaterz
Mutazu LW Saddle bags
Willie & Max Handlebar bag
Highway pegs (eBay)
Gremlin Bell (gift from my son)
Mustang Seat!
Crash Bars
Vance and Hines Cruzers
Rear Signal relocation
Welcome, lets see some pic's.
---
"My father says almost the wholeworld's asleep. Everybody you know,everybody you see, everybody you talk to. He says only a few people are awake. And they live in a state of constant total amazement."
" From the Movie 'Joe Vs The Volcano'
2001 Valkyrie I/S
There's a famous saying around here: "No Pics, it Didn't Happen"

But anyway, welcome to the forum........


Phil
---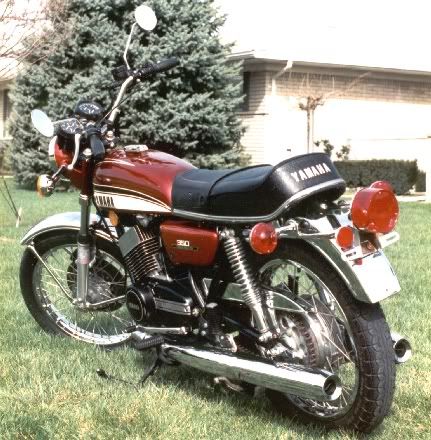 1973 Yamaha RD-350
Sterling Heights, Michigan
Senior Member
Join Date: Apr 2014
Location: Bradenton FL
Posts: 1,003
Welcome to the forum!
---
"Anybody can jump a motorcycle.The trouble begins when you try to land it" Evil Knievel
Junior Member
Join Date: Apr 2017
Location: Newark, DE
Posts: 10
Welcome from another new memeber! I have an 06 Shadow Aero that I've only had a month or so and already modding it haha. Enjoy!
Senior Member
Join Date: Oct 2012
Location: Evansville, Indiana
Posts: 8,670
Member
Join Date: Jan 2015
Location: The Virginia Coast
Posts: 954
Welcome to the forum.
---
- Ride Safe!
Member
Join Date: May 2008
Location: Batesville, Ark
Posts: 258
---
2005 Sabre VT1100C2 .