Member
Join Date: Sep 2011
Posts: 61
Minnesota
---
Anything fun going on? Any meets, rides and so on? Im fairly new to this but would love to participate in something:
---
2001 VT1100C
-Cobra Slash Cut
2008 FLSTC
-V&H Big Shot Staggered
-SE Heavy Breather
-Power Commander III USB
-Batwing Fairing from Reckless w/ Infinity 6x9's
-
70T Rear Secondary
2002 VT750 Spirit
- SOLD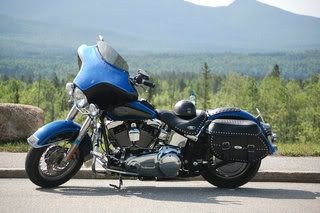 Member
Join Date: Jun 2009
Location: Saint Paul, Minnesota
Posts: 41
BIKERORNOT.COM You can get lists of events by zip code and hook up with fellow riders. Do you go on the Flood Run or the Defrost your nuts run?
I'm in St. Paul and always something to do, too many rides to make them all.
---
2004 VT1100 Shadow Spirit
Senior Member
Join Date: Jan 2004
Location: Central, Minnesota
Posts: 4,827
We may as well get together and have a ride soon. I'm sure everyoe has been out riding with the weather being so nice, so soon this year.
If anyone want to set up a destination or roads they'd suggest, I'm all ears!
In the past we've been meeting at the McDonalds on Dodd Road and 110 and heading down along the St. Croix into Wisconsins bluff country, which is always fun.
So, PM me or post here and we'll get something going for a weekend ride. >PD<
---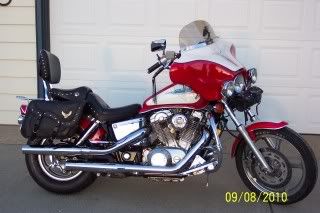 Member
Join Date: Sep 2011
Posts: 61
I am always for that kind of activities! only downside for me is I am limited by having only endorsement so can't really go flying freeways
I am planning on fixing this as soon as they start those safety classes, so Ill go through one of those and get full license. But if there is anything local, then I am totally up for it.
Junior Member
Join Date: Mar 2012
Location: Coon Rapids, Minnesota
Posts: 23
Hey, it's nice to see some other Minnesota people here!
Member
Join Date: Sep 2011
Posts: 61
yea, we do need to com up with some fun activities
Senior Member
Join Date: Jan 2004
Location: Central, Minnesota
Posts: 4,827
Well, as soon as it warms up again, let's plan to ride soon. Weekends work good for me (Saturday or Sunday) Post if your interested and we can pick a spot to meet and greet. Where to go from there is anyones guess!
North, south, east, or west, makes no difference to me. Let's ride!
---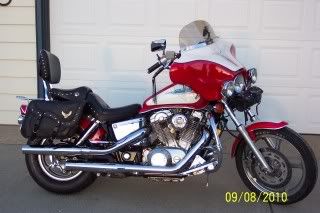 Southern Mn here,
---
From Rochester, Plan to ride up along the north shore this summer though.
Nice to see some others from MN, we have a few good rides down around here.
Posting Rules

You may not post new threads

You may not post replies

You may not post attachments

You may not edit your posts

---

HTML code is Off

---