Member
Join Date: Aug 2013
Location: New Jersey
Posts: 53
Looking for NJ riders
---
Hey all - just looking for people in jersey to ride with - I'm out of Union County....
---
- GeekyMitch
2002 Honda Shadow 750 ACE
Senior Member
Join Date: May 2011
Location: Sussex, NJ
Posts: 1,375
Howdy. I'm up in Sussex NJ. President of Freedom Cruisers Riding Club Chapter 78. EasyR1 is also a member.
---
1994 VT1100C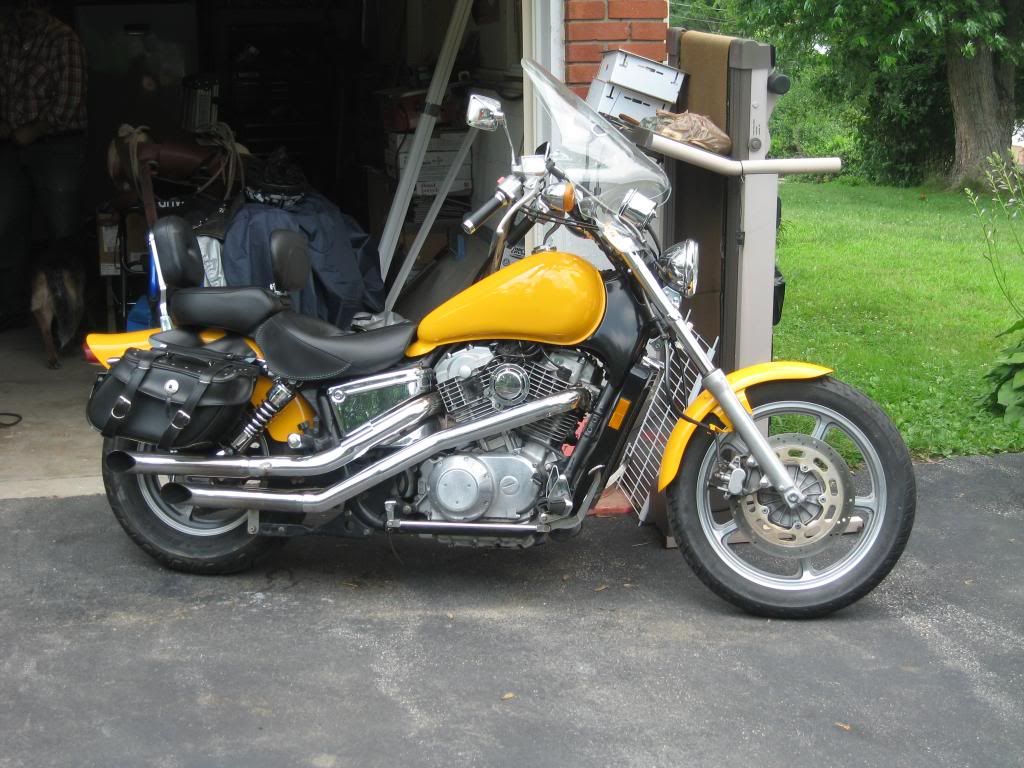 Junior Member
Join Date: Apr 2014
Location: North Jersey
Posts: 20
Im out of Passaic/Bergen county. I do most of my riding through northern bergen county and cruise up route 23 and rockland county NY with my Cousins
Member
Join Date: May 2014
Location: Toms River, NJ
Posts: 121
---
Ed
2015 Dyna Low
2013 Honda Shadow Phantom- Sold
Belvidere, in Warren County NJ.
---
98 VTR1000F, 91 Shadow VLX, 86 Yam SRX600, 01 Suzuki SV650S, 93 CBR900RR, 78 GS1000E,
78 KZ400B
In West Milford here, usually ride north on 23 into Sussex and then into NY state or vise versa.
---
2005 Road Star Midnight Silverado 1700
2007 Spirit 750 (sold)
Junior Member
Join Date: Sep 2014
Location: Always want to be in Sturgis
Posts: 9
Living in Jersey. Ride All over mostly in Bergen/Passaic
---
Ride Bell By The Bride and Canyon
Retired bell by Old Dad
2 time BOTM winner
06 VTX Glide & 05 ST1300
Junior Member
Join Date: Mar 2016
Location: Central, NJ
Posts: 5
Piscataway
---
Central NJ here, I've be spotted in NJ, PA, NY
Posting Rules

You may not post new threads

You may not post replies

You may not post attachments

You may not edit your posts

---

HTML code is Off

---