Riding a typcal summer day in NH
---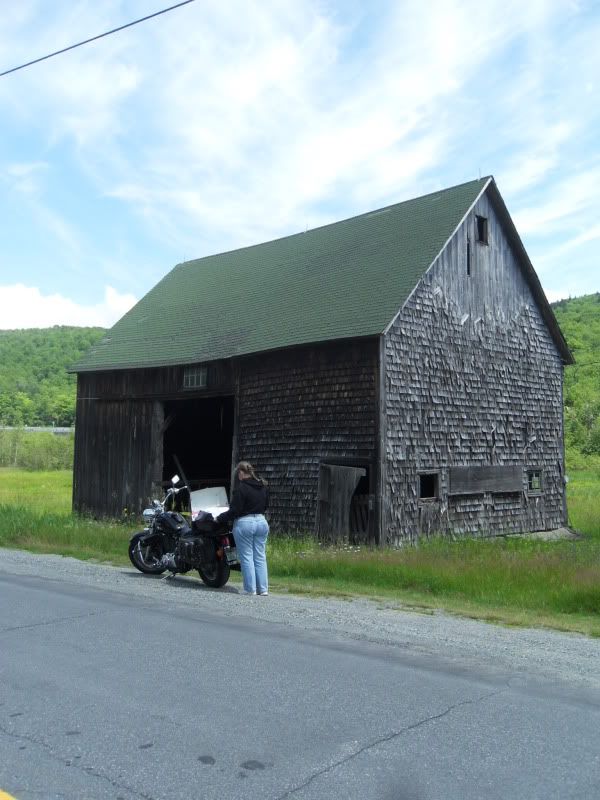 Today's ride reintroduced me to 4-A, an overall nice route. It reminded me of my love/hate relationship with 114 a beautiful but tricky windy route, even more so when wet. Riding 11 instead of 4 t0 104 was a bit different, nice road, mainly smooth sweeping curves. a few newly discovered lakes.. I see new things in my state all the time. 3-A to Profile falls is always a nice easy ride with a good amount of straights to just roll the throttle on, and nice wide curves to keep it on., Likewise with it's big brother route 3, heading home past two prisons, a State retirement home and a dam, before dumping itself into Concord.
Depending on what part of the state you are in yoru given morning temps will between 50 - 65 degrees on average, but they could be much cooler in some areas, and surprisingly not always where you would expect. If the weather decides to be an early riser it can warm up quickly, but leaving with extra clothing to layer is always good idea.
Most mornings I can do with a hoodie after 8 am, days like today however the hoodie was a constant companion until after three. Today was the typical early summer lazy day, the heat starts and stays slow and low, rising only to the eighties, and even that was a stretch.
Dry air and scattered sun mean hot and cold pockets of air and there can be long stretches of both. Don't be so macho that you don't pull over to add or remove layers.
Despite what the over paid weather seers say you will always have a chance of rain . At any given moment some part of the state is at the very least getting a mild shower.. period. If you ride in the Monadock area which west and south west area of the state ,or through Sunapee, Bristol, the lakes, or most of the mountains, rain is always a possibility. The simple truth is rain loves mountains and we got mountains galore.
This being the fourth of July weekend, creates quite a stir with the news media crowd..
THOUSANDS OF TOURISTS DESCEND UPON NH!!
Uh, yeah..your point? Truth is tourists are constantly flowing over our borders,and many times they are better and more courteous drivers then the local yokels.
The key ( to me anyway ) of enjoying a good ride is keeping to the back roads, we really don't have what most would consider superslabs anyway. I-93 is the largest highway through the state and it ends at Canadas border. I-89 and I-95 run through our state but not for long , and all three are basically just slightly larger high speed divided two lanes. Many times it is simply quicker to get someplace via two laners, and usually more interesting too.
Back road riding, has it's hazards and beauty, most always we will meet folks to talk with, even over breakfast in a place we have never eaten at before. Back roads are where people will turn around thinking they did you a favor by retrieving a cell phone they think you lost ( I do have to insert here, that people have also been known to use this as a scam to get close enough to you to do harm.. always be grateful, but always be leery and alert)
It is a sad thing to say,but even here in NH it has become that way. Not enough however to completely jade me, else I would just give up and stop riding..why bother?
---
Skulz..it ain't just a bike thing to me


Sounds like another great ride for you. Do you plan routes or just pick a direction and just...go? I want to do that, just go out there with no destination in mind and just explore for the day.
---
~Heather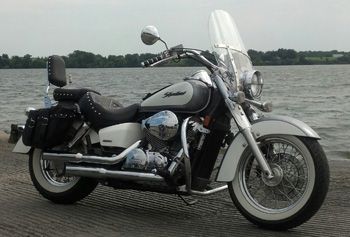 2006 Honda Shadow Aero VT750

Our tourist group come over your border. You have wonderful roads in NH!!!!
---
2008 Black Goldwing ABS
That is a great description of your ride Dave. Of course I enjoy reading all your posts its kinda like a box of chocolate you never know what you are going to get until you open it.

I installed a GPS mount on my bike so I can take off and ride and when I get ready just hit the home button and go!!
---
2002 750 Spirit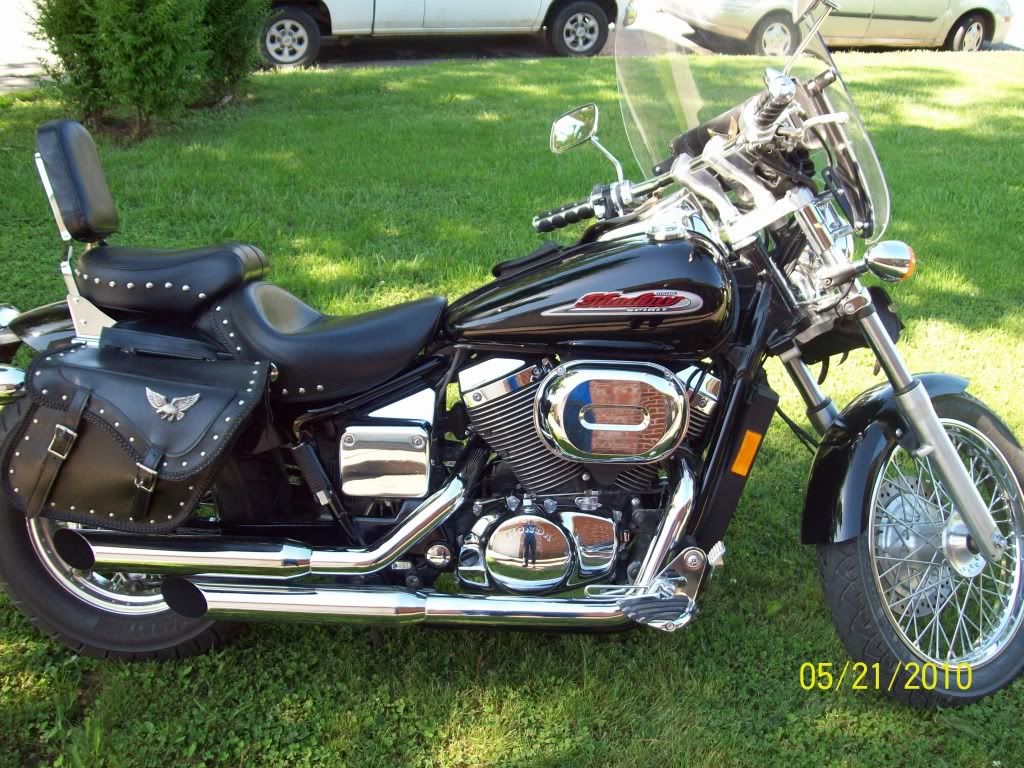 Growing old is mandatory but growing up is optional!!! Let's Ride!!!!
Posting Rules

You may not post new threads

You may not post replies

You may not post attachments

You may not edit your posts

---

HTML code is Off

---