Junior Member
Join Date: Mar 2006
Location: Mechanicsburg, PA
Posts: 5
Member
Join Date: Apr 2004
Posts: 375
I usually go to there A couple few times per year !
I have not yet this year !
All kinds of bikes !
Jack
---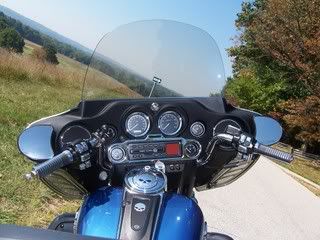 Rider 22 Woody's Journal Ride
05 Ultra
92 Ultra
04 Spirit 1100
83 Yamaha Virago750,80 Yamaha xs850,79 Suzuki Gs750L 73 Suzuki Gt380
Senior Member
Join Date: Apr 2004
Location: PA
Posts: 1,861
Was there last month.......couldn't get there yesterday.
Bullzeyet
hmmm... didn't know about this, I might have to go up next month and check it out...
---
2004 Honda 919
1999 1100 Spirit *sold*
www.decycles.com
Senior Member
Join Date: Apr 2004
Location: PA
Posts: 1,861
Better get there early. I got there at 9:00am and there were nearly 1500 bikes there. I left about 12:00 noon and they say there were about 3,000. I think they would've had more if it was warmer.
I ran thru the pics on the website and I saw the white canopy peaked tent where I was located. Didn't see mu mug.
And then found a picture taken were my bike was parked...too many people walking around the bike... can't see my bike.
One of the best places to see old/new/customs/rat bikes in southcentral PA.
Bullzeyet
Member
Join Date: Jun 2007
Location: Perkasie PA
Posts: 52
Cool, about an hour an half for me. Thanks!

I was looking at that website, I notice the 'motorcycle advice' section links to a UK site, so I would avoid any legal advice from there FYI
Anyone going to be there July 1st?
---
2003 Spirit 750
ESCHEW OBFUSCATION!
Senior Member
Join Date: Apr 2005
Location: Berwyn, Pa USA
Posts: 1,490
yup, I'm going this time
---

1977 XS650 _________________ 1988 VT800
Member
Join Date: Apr 2004
Posts: 375
Are we planning A meet & Greet ?

Jack
---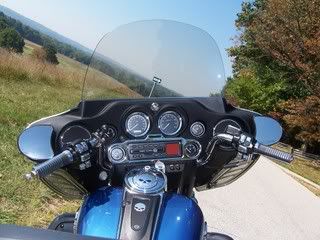 Rider 22 Woody's Journal Ride
05 Ultra
92 Ultra
04 Spirit 1100
83 Yamaha Virago750,80 Yamaha xs850,79 Suzuki Gs750L 73 Suzuki Gt380
Member
Join Date: Jun 2007
Location: Perkasie PA
Posts: 52
I can't make this month, will try in August
Posting Rules

You may not post new threads

You may not post replies

You may not post attachments

You may not edit your posts

---

HTML code is Off

---