Switch cleaning 101
---
My turn signal was starting to act up, not signaling left unless I monkeyed with it. Time to clean.
I thought I would post this, to help anyone who is having the same problem.
It's easy to do and only takes a few minutes.
My bike is a 2000 ACE T, I assume most other Honda switches are similar.
I removed the 2 screws that hold the switch housing together. Carefully pull the 2 halves apart. I did not remove it from the handle bar, and did not disconnect anything. Just let it hang.
Use electrical contact cleaner. I wish I had not lost the little plastic spray tube, but I did fine without it. Do not use anything else (brake cleaner, carb cleaner, etc), as some cleaners will attack plastic parts.
The contacts are hard to see, I marked one of them (I am holding turn signal in the right direction, so you can see the back side of the left contact). The front contacts are on a plastic slider, and you can not see them.
I chose to not disassemble any further, as I didn't think it was necessary.
I sprayed the cleaner liberally inside the switch. Clean everywhere you can with Q Tips. Spray while moving turn signal switch left and right, back and forth. After it's all cleaned up, give a few minutes to dry out.
I applied lube to the slider only, where I have it marked in the photo. I don't know what the correct lube to use is, but I used Militec-1 grease. It is designed for military firearms, and is good at all extreme temps. I applied only a tiny amount, with a toothpick.
Reassemble, and my turn signals work fine now. While at it, work your hi/low beam and horn switches, and blast them out too.
Dan
---
2000 Shadow 1100 ACE Tourer
2007 Royal Star Tour Deluxe
---
Last edited by oconeedan; 01-15-2012 at

11:07 AM

.
Member
Join Date: Sep 2011
Location: Southern Illinois
Posts: 117
Thanks. I blasted mine with contact cleaner without taking them apart. It helped, but it needs to be taken apart. Thanks for the write up.
Chris
Sent from my Motorcycle iPhone app
---
1995 Shadow VT600CD
Red Knights Illinois Chapter 21
Senior Member
Join Date: Apr 2011
Location: Lake Oconee, GA
Posts: 1,495
That's what I was doing, but you'll see when you take it apart, that the blasting from the outside can't work well. It's not a straight shot from the slot on the outside, and is only a temporary fix until you can open it up.
Dan
---
2000 Shadow 1100 ACE Tourer
2007 Royal Star Tour Deluxe
Senior Member
Join Date: Jun 2011
Location: San Antonio, TX
Posts: 1,722
Thanks. Great and for me very timely write-up.
---
'95 ACE VT1100C2
Ride Bell: OCONEEDAN
Cobra: FloorBoards
Kuryakyn: Controls, ISO Grips, and Chrome DooDads
Craigslist-Batwing
Vance and Hines: Straightshots
Saddleman: Yoke bags, hardmounted
12V powerpoint
Travelcade: Gel seat
WOLO OOOgha horn
and some more junk I want to change.
Senior Member
Join Date: Apr 2011
Location: London, Ontario
Posts: 2,785
Good job.
---
2006 Honda Sabre
Member
Join Date: Nov 2011
Location: Virginia Beach, Virginia
Posts: 327
Member
Join Date: Aug 2011
Location: Suwanee, GA
Posts: 160
Quote:
Originally Posted by
damian.garcia83
View Post
Wouldn't dielectric grease have made more sense to use?

Damian
I don't think he lubed any electrically active parts (ie contacts) - just the guide and pivot points.
---
2002 Honda Shadow Sabre
- National Cycle Switchblade Shorty Windshield
- National Cycle Hand Deflectors
- Stebel Nautilus Compact Horn
- Hyper-Lites Brake/Run Flashing Lights
- Comagination VisiPath Headlight Modulator
- Volar 3" Forward Controls
- Heat Demon Internal Grip Heaters
- Kuryakyn ISO Grips
Photo was great, as was the write-up.
---
Jim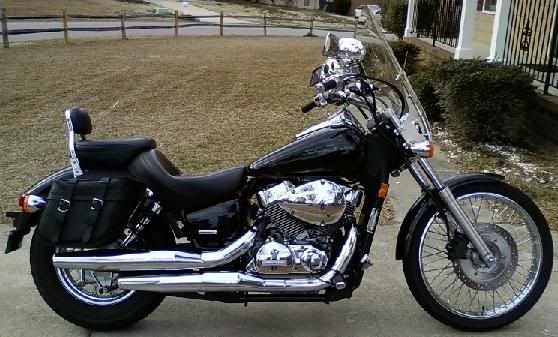 2007 VT750C2 Shadow Spirit
River Road Compact Slant Medium Saddlebags
Memphis Shades windshield
Ride bell from my daughter
Mustang wide seat
Senior Member
Join Date: Apr 2011
Location: Lake Oconee, GA
Posts: 1,495
Well my mid-level cleaning didn't help long. I had to take apart the switch assy, and there are two floating contacts with little springs behind them. One contact was stuck, from the old grease from the factory that hardened and got gummy.
I completely disassembled it, cleaned off old grease, cleaned up the contacts, reassembled, and regreased with dielectric grease. Works great now.
Not hard to do, just keep up with the little parts.
Dan
---
2000 Shadow 1100 ACE Tourer
2007 Royal Star Tour Deluxe
I've never had good luck trying to clean any of those switches without taking them completely apart. Spray cleaners always seem to be temporary. Did the ones on my son's Virago this weekend. Took over an hour, but they work like new.
---
1989 Honda Shadow VT1100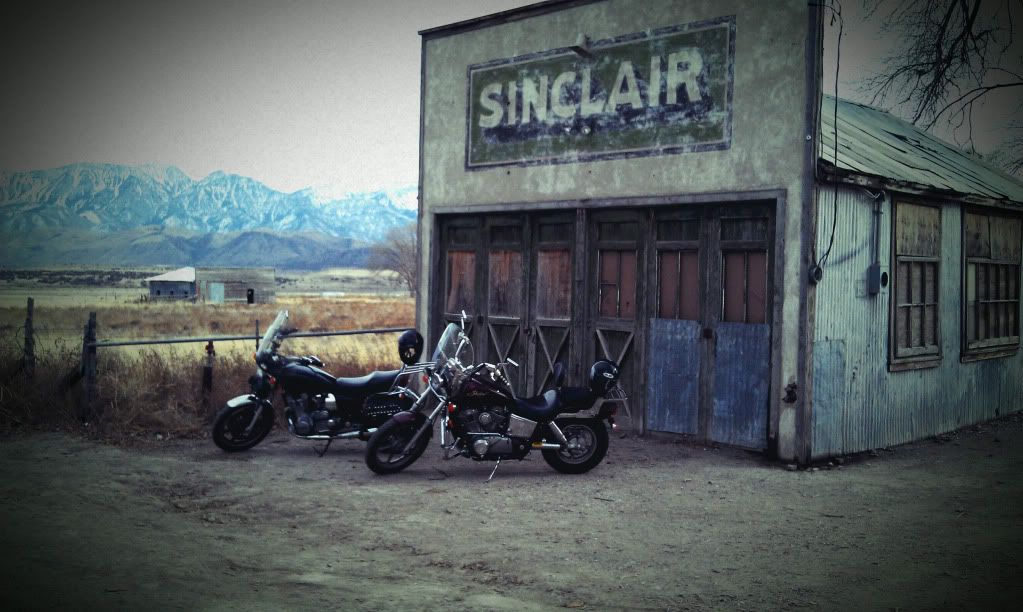 THE Answer - to life, the universe, and everything. . .
Posting Rules

You may not post new threads

You may not post replies

You may not post attachments

You may not edit your posts

---

HTML code is Off

---