Petcock...which way is the right way?
---
I have a 2003 Honda Shadow 750ACE.
I now know that I have a fuel reserve switch (after running out of gas & having to push her to the gas station)
But I am confused as to what it is supposed to be set on for normal driving...RES, ON, or OFF.
Any help is appreciated!
eana
Sitting on the bike, rotating it back towards you is on, rotating it all the way forward is reserve, the middle position is off.
Sent from my DROID RAZR using Motorcycle.com Free App
---
"You see, it's like I said...you get farther with a kind word and a 2x4 than just a kind word..."-Marcus Cole
For a 98 - 03 SA750
down is on
up is res
to the front of the bike is off.
On is for normal driving - fuel load about 3 gallons.
Res is your last .7 Gallons - so you can hopefully make it to the Gas station.
---
1999 VLX
1998 SA750
1991 NSX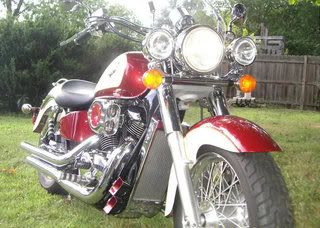 Okay, so I want to have it in the "ON" position?

Thank you for your help!
Yes


Sent from my Motorcycle iPhone app
---
2001 750 Shadow Spirit
leave it on the "ON" position until you need to switch it to the reserve "RES" position.

if you just run it in the "RES" position you will simply run out of gas.
---
I started out with nothin'... and i still got most of it left.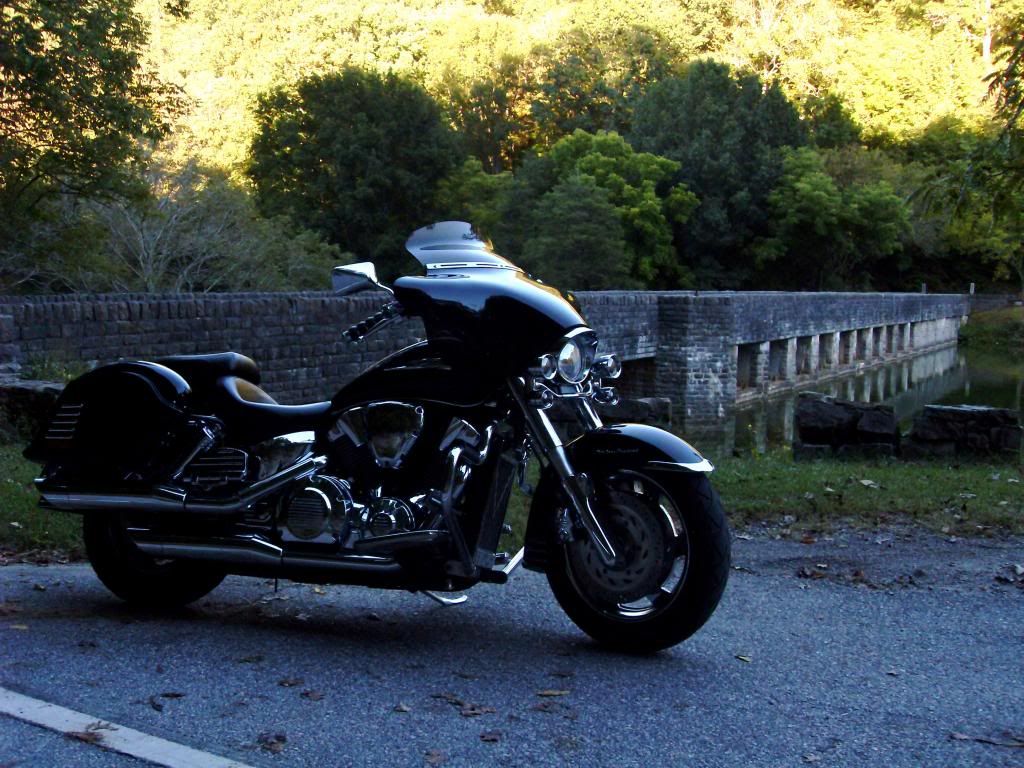 2006 Honda VTX-1300R
Memphis Shades Batwing, Stock "C" Model Pipes, Mustang Seat, Mustang Fender Bib, National Cycle Hard Bags,
Lindby Multibar, Küryakyn Sound System, Küry ISO Grips, Show Chrome Grille Cover, Küry L.E.D Light Kit, Küry Triple Whammy,
Küry Constellation Light Bar, TTO Tach, Metzeler Tires, Chromed Wheels and much, much more.
Senior Member
Join Date: May 2009
Posts: 1,415
General rule is that the lever points in the direction of flow. Down is on. fwd. is off and up is reserve.
---
1998 VT1100T A.C.E. Tourer
Senior Member
Join Date: Jan 2004
Location: Manchester NH
Posts: 23,085
Ok first.. it's two words.. not one
and there is no right or wrong way.. just whatever works
---
Skulz..it ain't just a bike thing to me


Banned
Join Date: May 2012
Posts: 605
It's one word.
You're confusing it with a Pet Rock, which was two words
The two word version is what one imagines your Dominatrix might call you.
Posting Rules

You may not post new threads

You may not post replies

You may not post attachments

You may not edit your posts

---

HTML code is Off

---