Air box removal etc....
---
so I found a thread about the air filter removal etc...however its an older thread and some pics are missing, I need to know what parts I can remove and what I need to keep it?? its too many hoses everywhere....Im running a cone shaped air filter and open pipes...carb is already jetted.
tks
Member
Join Date: Nov 2006
Model: Shadow Spirit VT750 DC
Year: 2006
Location: Bethpage, Tennessee
Posts: 669
Check a video by TJ Brutal customs where he shows which hoses to remove and ports to plug. He also sells a kit with the right size vacumn plugs for the carbs.
---
My Photos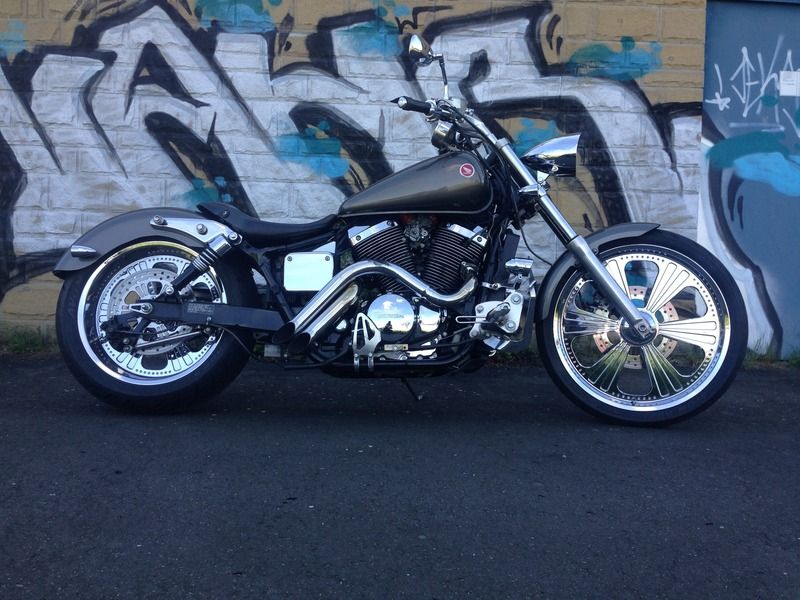 Senior Member
Join Date: Apr 2013
Model: Spirit 750 VT750DC
Year: 2003
Location: Wherever you go, there you are!
Posts: 2,621
Sounds to me like you don't have a 'stock' setup anyway. I'd agree with @
GB6049
, though, and check out TJ Brutal for what hoses to keep and what to plug. Is your 'cone' filter inside a 'spike' air cleaner, or just sticking out there exposed? Kinda sounds like a Tornado setup, if it's not a 'spike' type.
---
(((=-JammeR-=)))
"My Life is NOT a journey to the grave with the intention of arriving in a pretty and well-preserved body, but rather to skid in broadside, in a cloud of smoke, tires screeching, totally used up, thoroughly worn out, and loudly proclaiming...WOW! What a Ride!!"
Ride Bells by blue flames & shadowride69 (THANKS!!)
'13 Harley Dyna Super Glide (FXDC)
Posting Rules

You may not post new threads

You may not post replies

You may not post attachments

You may not edit your posts

---

HTML code is Off

---