Minor Annoyance - vt750dc Finding Neutral?
---
man, my steed loves to skip neutralwhen im activley trying to find it. At a stop light giving the wrists and arms a break, she sjust shifts right thu to 2nd, click back down, to first, usually takes 2-3 tries to settle in. the only time she willingly goes is cold at startup, she goes right home when im suiting up.
is this just me or endemic to the 750's ?
Senior Member
Join Date: Jul 2013
Location: Northern Illinois
Posts: 6,449
Use a little finness. Mine will do the same thing if I'm club footin' it. Although I never take it out of gear at a light.
---
http://
2007 Shadow Spirit VT750C2, Ride bell by h13man, Ride cross by Capt D
man i wear timbs, theygot 0 in the fiinesse dpt, hell shes a pia in shower shoes bro
ima leave just leave this here
aint no sunshine -
Senior Member
Join Date: Oct 2014
Model: Vt750
Year: 1983
Location: Washington State
Posts: 10,412
You are not shifting gears when gong into neutral. You are only shifting out of a gear. Gentle pressure only.
---
Only a biker knows why a dog sticks his head out of a car window.
1983 750 Shadow
From the past
=
1951 Cushman scooter
1962 Honda 305 Dream
1965 Honda 305 Dream
1971 Honda 175 scrambler
Member
Join Date: May 2016
Posts: 81
Sometimes the oil you use can cause it too. I originally ran motul mineral and it didn't go into neutral well either. The gear shifts were very clunky as well. I then changed to Penrite fully synthetic and shifts as smooth as butter (still clunks a little into first, but that is normal). Now I know many will now say not to use synthetic oil but I have no problems with it at all.

Sent from my Pixel XL using Tapatalk
Member
Join Date: Sep 2014
Model: VT750DC
Year: 2005
Location: Loudon, TN
Posts: 339
Yep, mine's a bit contrary also, especially when idling sitting dead still in first.
Try very light up pleasure and guick throttle bump - slips right into neutral...
---
05 Shadow Spirit VT750DC
Member
Join Date: Nov 2006
Model: Shadow Spirit VT750 DC
Year: 2006
Location: Bethpage, Tennessee
Posts: 669
It's a Honda thing. They didn't want it to be perfect.
---
My Photos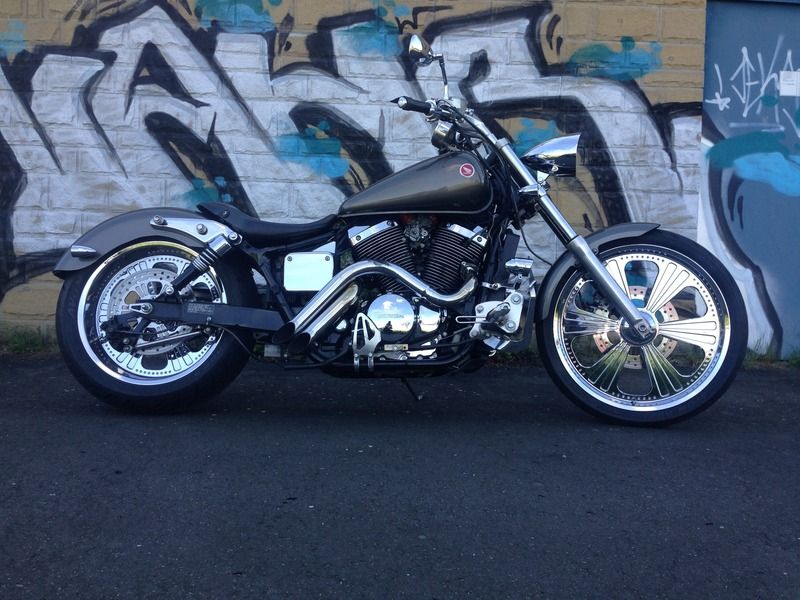 Quote:
It's a Honda thing. They didn't want it to be perfect.
hey, just thought it was me and my size 13s
hey pops , the oil has around 600 miles on it
Posting Rules

You may not post new threads

You may not post replies

You may not post attachments

You may not edit your posts

---

HTML code is Off

---