Pow
---
When I'm getting off the freeway and I just let off the throttle and coast down in gear, I get a really loud POP.
Anything going to get hurt by this?
After this, I get some low grade popping on decel on surface streets, Not really like a pop, more like a puff puff...puff...
bike is all stock, under 1k miles.
---
Wise people talk because they have something to say. Fools talk because they have to say something.
Senior Member
Join Date: Mar 2006
Location: SoCal
Posts: 7,922
I get one when I switch between Shell and Cheveron.
If it's more regular - you're lean and need to figure out why.
Member
Join Date: Jun 2008
Posts: 52
sounds like an exhaust leak
Member
Join Date: Nov 2007
Location: Louisiana
Posts: 165
Quote:
Originally Posted by gudgean
sounds like an exhaust leak
+1... check the exhaust bolts, sounds like they need a little tight'nin..
---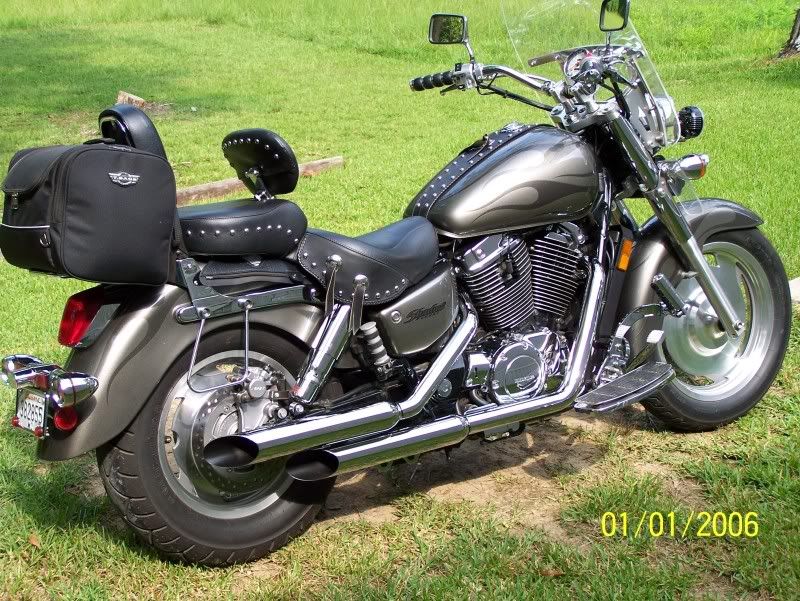 06 Titanium Sabre
Member
Join Date: May 2008
Location: Alabama USA
Posts: 257
Baked beans and mushrooms do it to me
---
AUSSIE SHADETREE MECHANIC EXTRAORDINAIRE
88 VT1100, 08 HARLEY FAT BOB (traitor) 87 700 intruder, 85 700 MAXIM, I ride the Harley mostly but "still" prefer to hang with metric riders because they're not stuck up. OOps, keep forgetting, AINT stuck up
Posting Rules

You may not post new threads

You may not post replies

You may not post attachments

You may not edit your posts

---

HTML code is Off

---