Seats Seats Seats. Which years, which seats?
---
Hello,
Anybody have any idea of Seat fitment throughout the years of the shadow starting in 1985? I have an 86' Shadow VT1100c. My seats are a bit ratty and certainly could use some updating. I really like the look of the 1 piece seats on some of the later models. Any idea if some of the later model Seats would fit on this bike? Or would I be better off trying to find a good upholstery guy?
Thanks,
Ian
---
2007 Shadow Spirit C2
2007 Shadow Aero(written off July 13/11)
2005 Road Glide replaced Aero
Junior Member
Join Date: Feb 2009
Location: Lenexa, KS
Posts: 18
sent PM
---
94 VT1100C
Go Mustang baby!
---
Adventures keep life interesting
US Navy (1982 - 1992) - Patriot Guard Rider
Ride bell from Maggiethecat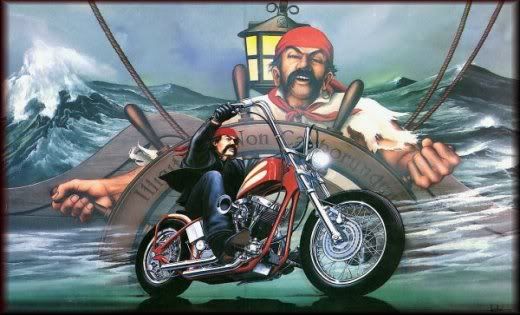 Senior Member
Join Date: May 2008
Location: Right side up
Posts: 1,218
http://www.meancitycycles.com/
I have heard nothing but good things. They can rebuild/recover your stock seat for less than the cost of a Corbin/Sargaent/Mustang seat.
Anybody have a stock passenger seat from a 85-86 vt1100c? The seat that is on mine currently is not from my bike and doesn't mount properly.
I had
www.meancitycycles.com
redo my seats, and soon after I got them back, the cover vinyl started cracking (from old age, I guess) so I bought some SaddleMan seat covers. Now not only are they comfortable for less than $200, they also LOOK good for less than $100 more. I would bet that if you purchased seat covers first then shipped the whole kit-n-kaboodle to MeanCity, they would redo the seat foam and recover with the new saddlemans for less than half of what a new after-market seat would cost.
---
Rusty ole bike rider dude ('84 VT-700, '00 750 ACE)
Phildo
I think I'm def gonna get some seat covers.. but first I have to find a rear passenger seat for the bike. What I really want is a one piece front and rear, but I can't find anybody that makes them.
Posting Rules

You may not post new threads

You may not post replies

You may not post attachments

You may not edit your posts

---

HTML code is Off

---