Junior Member
Join Date: Feb 2009
Posts: 4
1988 VT1100 options
---
Hey all,
Thank you ALL for some really excellent advice on customizing and tinkering, but I fear I am in need of some off the wall advice. I own a 1988 VT1100C that is starting to need some "updates". The first thing that is going to be updated is the fuel tank. (Starting to rust out...
) I have been researching this for quite sometime and I need some help with some basic measurements. Would anyone be willing to measure the mounting holes on there 1998 Honda 1100 Aero fuel tank, this is the tank that has the filler dead center with the chrome trim panel around it. I know that there may be some customizing to get the tank to fit but with a model this old, and the lack of either stock or aftermarket parts available. Whats a guy to do? Or does anyone know of a company that sells just straight out custom tanks that can bolt on to those mounting points. Also I am going to be picking up another engine from that era of Shadow to rebuild over the coming winter and am wondering if anyone has access to or can point me into the right direction to find a good engine repair manual? Any help would be greatly appreciated.
ebay my friend!!!!!!!!!!!!!!!!!!!!!!!!!!!!!!
Junior Member
Join Date: Feb 2009
Posts: 4
yah been there done that, just need those measurements and then I get to go shopping. Anyone willing to get those for me?

Thanks
any tank from the shadow 1100 or spirit 1100(1987 to 1996) will work holds 3.4 gals of fuel or the newer tank from 1994 to 2007 that holds 4.3 gals will work. they will bolt up with no mods! i have a 2002 sabre tank on my 87. the aero tank should be the same other than the fuel cap.
Senior Member
Join Date: Jun 2006
Location: Southeast Michigan
Posts: 9,033
---
Art's 1999 Shadow 1100 ACE (Ride bell by Dr. Bob's Patient)
Senior Member
Join Date: Oct 2004
Location: Tacoma, WA
Posts: 1,127
My '89 VT1100C had the same rust issues. The paint was holding it together. Finding one of these old tanks in good shape is like finding a needle in a haystack. Any of the newer tanks from 1100 shadows will bolt right up. Now for the good stuff....You will need a petcock to fit the newer tanks, and they cost over $100.00. Your cap will fit the newer tank fine. The trim under the tank will need to be trimmed a bit, also, as the petcock is in a slightly different place, but other than that, they bolt up fine. The one I got off E-bay a few years ago was a buy it now price of $250.00, and was in great shape. Sure beats the $1100.00 the dealer wants for them.-------Metalguy
---
2010 Crossroads.
+1 on how hard it is to find these old tanks. I was going to put on a later tank on mine when I caved in a softball sized dent in the side of the tank, but I decided to go ahead and pull the dent and cream the tank. I like the shape of the old tanks just a little better.
---
4 out of 3 people have trouble with fractions.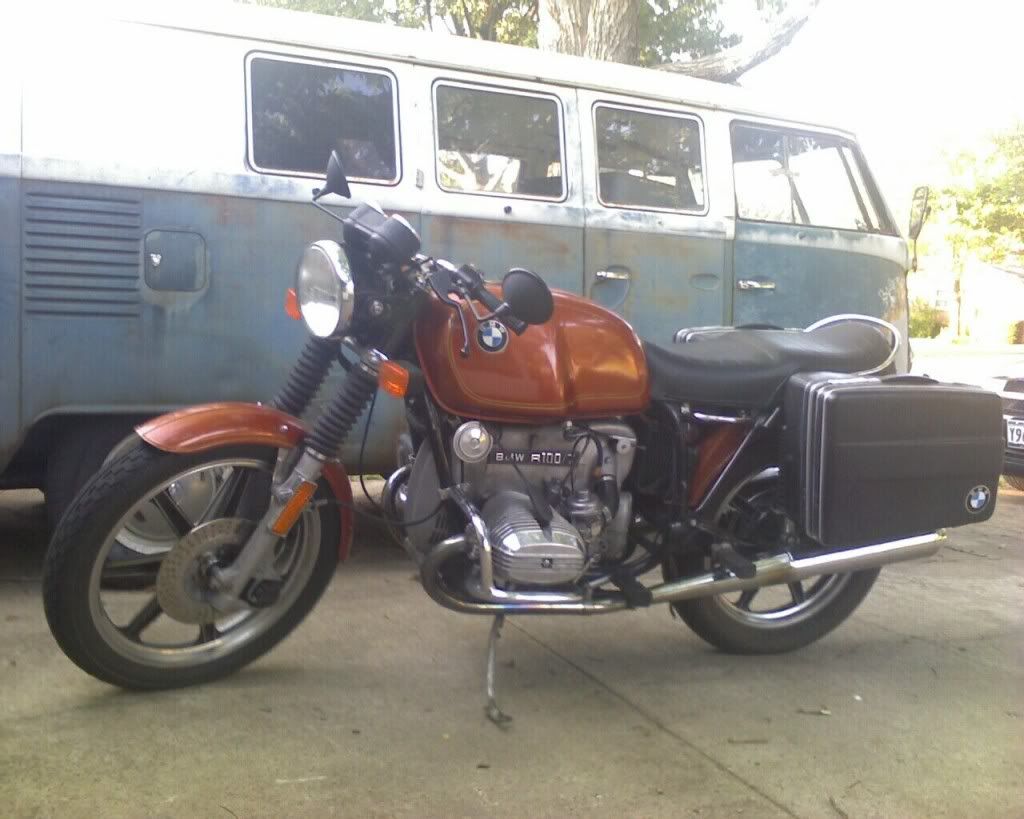 Junior Member
Join Date: Feb 2009
Posts: 4
Well.... now that I know that the tanks will fit with minor tweaking, I am off to get some shopping in. I appreciate all the comments and suggestions. It is really nice to see some helpful people still exist. Once I have more detail on the upgrades I will start posting pics of her as the upgrades take place.
What about a 1999 ACE vt1100 tank fitting on a 1987 vt1100
Senior Member
Join Date: Oct 2014
Model: Vt750
Year: 1983
Location: Washington State
Posts: 10,894
That is a 10 year old thread but maybe someone still alive on here will comment.
---
Only a biker knows why a dog sticks his head out of a car window.
1983 750 Shadow
From the past
=
1951 Cushman scooter
1962 Honda 305 Dream
1965 Honda 305 Dream
1971 Honda 175 scrambler
Posting Rules

You may not post new threads

You may not post replies

You may not post attachments

You may not edit your posts

---

HTML code is Off

---