Junior Member
Join Date: May 2010
Posts: 2
i have a Tink sound in 3rd and going over big bumps
---
i have a metalic Tink noise that happens somtimes going in 3rd gear and somtimes going over bumps. Not the metal noise or changing gears more of a tink. i have a 2005 shadow 600 vlx. I hope is is not somthing in the gearbox where i would get a lock up. I bought the bike used and the noise has been there from day one.
Has anyone else heard of this? is it normal bike sounds?
Member
Join Date: Jan 2004
Location: Northern Utah
Posts: 211
---
The only way you could ever offend me was if you or your opinions were somehow even marginally relevant to my existence in the first place.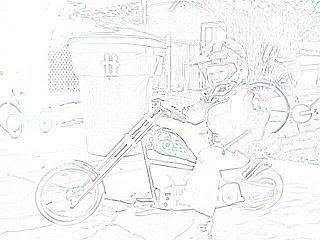 Junior Member
Join Date: May 2010
Posts: 2
Never though of that. Thank you will check tonight!!
Posting Rules

You may not post new threads

You may not post replies

You may not post attachments

You may not edit your posts

---

HTML code is Off

---