Member
Join Date: Feb 2012
Posts: 237
---
2005 shadow aero 750
Member
Join Date: Mar 2012
Location: Belleville Illinois
Posts: 92
Member
Join Date: Mar 2012
Location: Laurel Maryland
Posts: 191
Found, not fount. Good job on the links!!
---
1983 Honda Shadow VT500C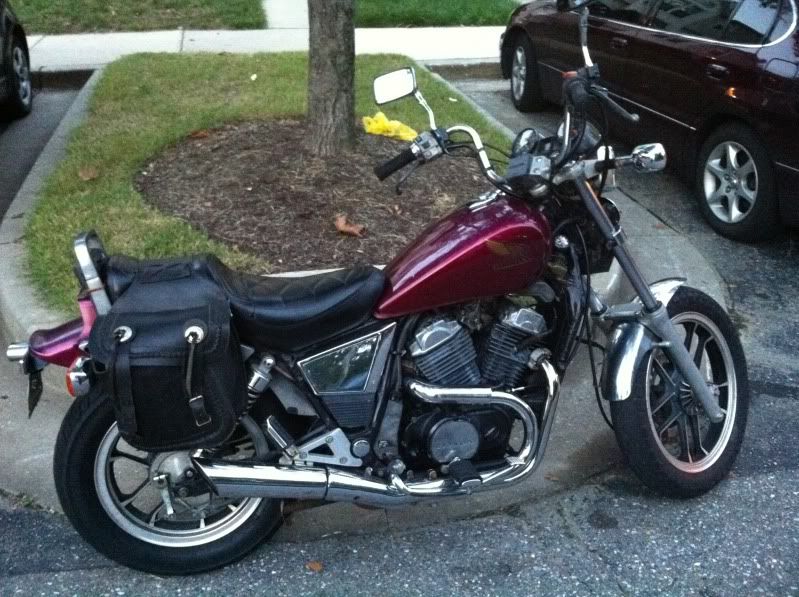 ---
01 Sabre Dave
08 V-Star 1300T Sarah
One of my Favorite
---
---
1999 VLX
1998 SA750
1991 NSX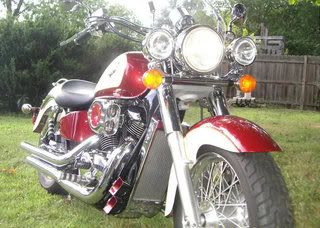 Junior Member
Join Date: Jul 2012
Posts: 7
FUZEBLOCKS.COM
great wiring how-to's and a good rundown of things to consider before starting electrical work on your bike. it just helped me.
---
============
83 shadow vt750c
============
Senior Member
Join Date: Jun 2008
Location: SW Georgia Between Americus & Beuna Vista - Plains & Ellaville - Preston & Andersonville
Posts: 16,168
Sounds like these guys helped you out good (as is the shadow.net way). For future reference, when looking for a name of a part you can check here:
OEM Parts : CyclePartsNation Honda Parts Nation
you can also try partzilla
http://www.partzilla.com/parts/searc...cle/parts.html
They have all the microfiche files that a dealer uses and it's real simple to use, great for trying to figure out a name of a part or how many pieces are actually involved in what sometimes a single part is a couple of smaller parts. But once you get the name, try shopping around for the part in other places, Honda Parts Nation is average at best with prices and nails you with shipping charges. But like I said it's a great resource tool to use.
Good luck with your cables.
We are still listing these Useful Links!!!
This is from a thread in todays discussions...
Thank You,
Dennis
---
`98 VT750 A.C.E.
Motorcycle Rider Rights Activist
ABATE member 40+yrs.
www.ABATEGA.org
(DC District 13)
www.mrf.org
www.MSF-USA.org
http://www.ama-cycle.org/
http://www.bikerrogue.com/Articles/Biker_Rights/History_of_Abate/history_of_abate.htm
Enjoying Life,D
Posting Rules

You may not post new threads

You may not post replies

You may not post attachments

You may not edit your posts

---

HTML code is Off

---