About 20 miles south of Indianapolis. Until I sell and move my happy butt to Fort Myers, FL
---
Doug
1996 VT 1100C2

"Life is hard. It's harder when you're stupid" - John Wayne
---
Last edited by MD 20/21; 05-19-2011 at

07:02 PM

.
Junior Member
Join Date: May 2011
Location: Indianapolis, IN
Posts: 7
Greenwood, just south of Indianapolis. Anyone riding to the track for carb day on Fri?
---
Hairstyle By Honda.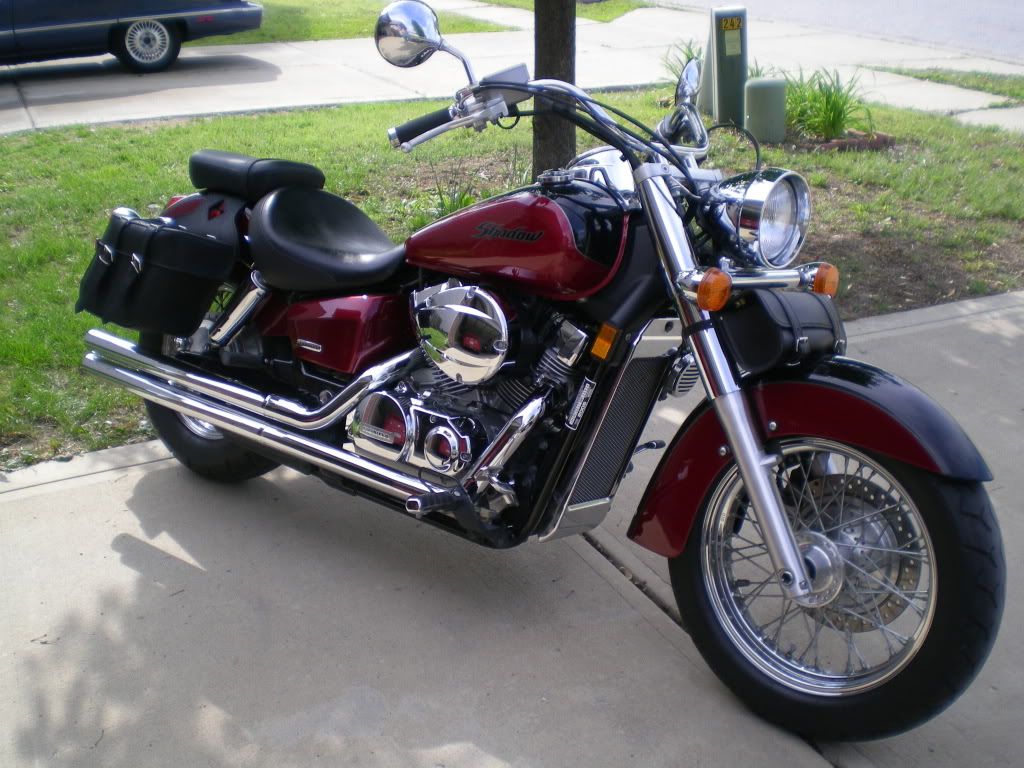 Member
Join Date: Oct 2010
Location: Rossville, IN
Posts: 72
Quote:
17 mi. north of West Lafayette. Where the wind blows!
EMT
we ride the "river run" alot. Start @ I65/43N thru Indepedence to Williamsport and sometimes farther south. "Meet you at Arni's".
That is a nice ride. There are also some nice roads running from river road through the Battle Ground bridge and out to a little town called Pyrmont. Not much in the town, but a great few back roads along a creek getting there!
I live about 15 miles east of Lafayette.
Junior Member
Join Date: Mar 2011
Posts: 7
---
We're from the Bloomington area, about 15 min west. There's me and the wife, and our nephew and his wife. We ride when we can! lol. Forget the rain, we're about to head out now! lol
im just east of ya....delphos
---
1984 Honda Shadow vt700
Junior Member
Join Date: Jun 2011
Location: North Indy, Indiana
Posts: 24
Hey guys new rider in north Indy. Where would you guys recommend I take my '84 700c for service? More so, are there any places you would avoid?
Member
Join Date: Jul 2011
Posts: 31
Brownsburg...Indy Westside
---
83 does the commute to 70 & Shadeland for me most days...
Member
Join Date: May 2011
Location: Central indiana
Posts: 168
I"ll be at the capital for the Governor's ride int the morning! Do it!! Grea ride!! Blow off work and meet me!!
---
Doug
1996 VT 1100C2

"Life is hard. It's harder when you're stupid" - John Wayne
Posting Rules

You may not post new threads

You may not post replies

You may not post attachments

You may not edit your posts

---

HTML code is Off

---