Member
Join Date: Aug 2011
Location: Indiana
Posts: 41
Junior Member
Join Date: Aug 2011
Location: McCordsville, IN
Posts: 7
NE side of Indy (McCordsville) here.
Junior Member
Join Date: Sep 2007
Location: Mishawaka, Indiana
Posts: 9
Northern Indiana, South Bend area. 6 Miles South of Mich Border. Original from Mich.
Hello fellow Hoosiers, I am on the west side of Indy between Indy and Camby...
---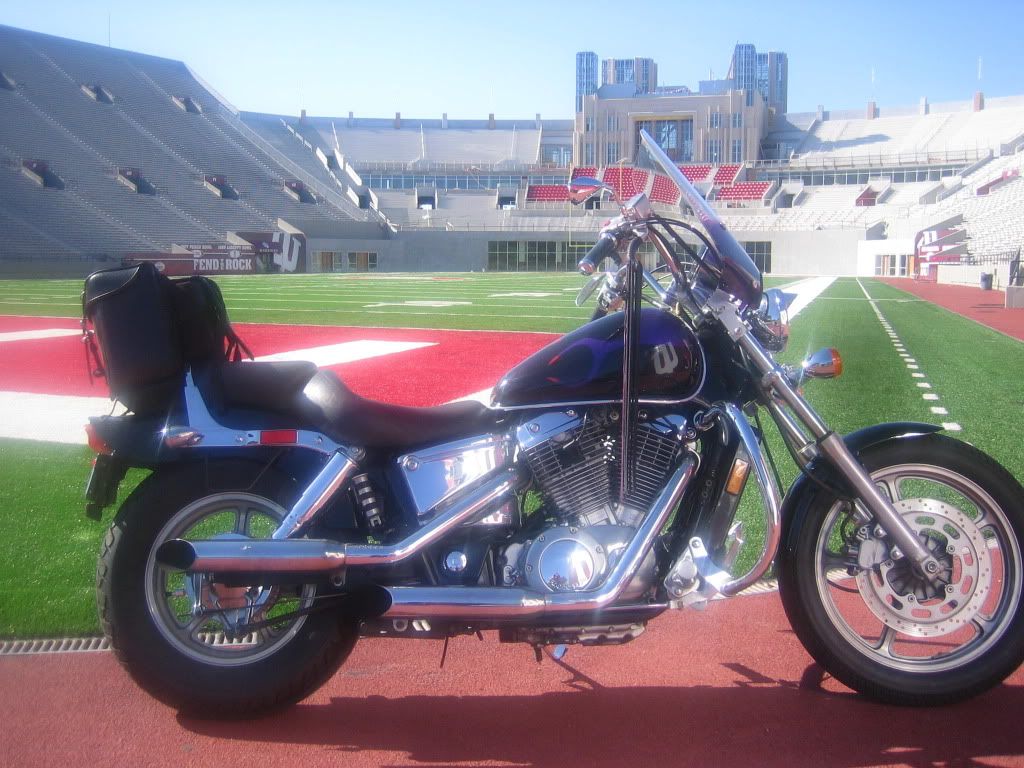 Timid men prefer the calm of despotism to the tempestuous sea of liberty. -- Thomas Jefferson
my 20 is central Indiana.

beautiful weather this week. will be taking the camera on a ride soon; the trees look like they are going to be peaking in the next couple weeks.
---
I'm from good ole Bicknell Indiana. Halfway between Terre Haute and Evansville.
Junior Member
Join Date: Sep 2010
Location: Central Indiana
Posts: 19
Anderson Indiana. Madison Co.
Junior Member
Join Date: Dec 2010
Location: Lebanon, Indiana
Posts: 24
I'm in Lebanon Indiana it's about 20 miles NW of indy along I65
---
1988 Honda VT600c
Member
Join Date: Dec 2011
Posts: 71
Suppose I should post here.

I'm in northern Indianapolis.
---
2007 Honda VTX 1300R
Too many mods to list...
Never owned a shadow, registered here when researching...
Junior Member
Join Date: May 2011
Posts: 19
NorthWest Indiana here, Just South of the Borman Expressway (I80/94)
Posting Rules

You may not post new threads

You may not post replies

You may not post attachments

You may not edit your posts

---

HTML code is Off

---