Quote:
You beat me to that, tbfoto!

No tarp?
Use the living room drapes.
No doubt.

( I hate it when someone says 'divorce' like it's a bad thing. )
Tom, (tbfoto) knows me.
I almost need a handful of Xanax just looking at that!
I'm getting the shakes...
---
2017 Harley Davidson SuperLow
_______________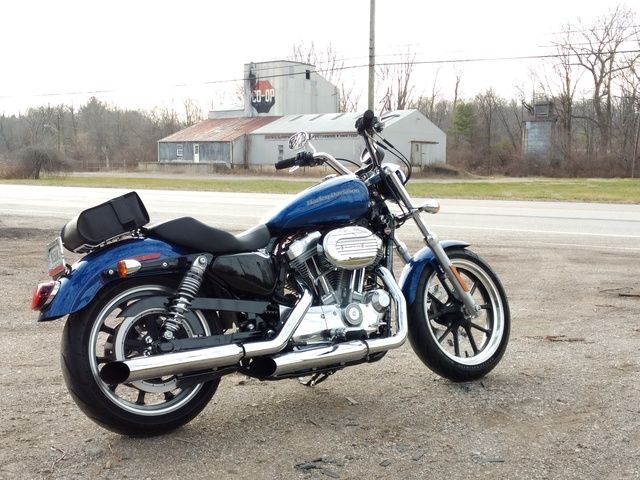 Quote:
Blizzard of Jan 26, 1978 NW Ohio....20 foot drifts. Took me 18 hours straight with a 3020 JD with a front loader and blade in the back to open 1 mile of road....Now that is a snow storm!!!!!
I remember that in Wisconsin too, I was in the USMC at the time in sunny So. Cali. but my dad sent me pictures of the drifts up to the roof covering the front of the house. That was a biggy I'm glad I missed!
Senior Member
Join Date: Oct 2014
Model: Vt750
Year: 1983
Location: Washington State
Posts: 10,872
I saw a photo I just had to share. Funny but not !!!
Driving on snowy roads is not for weenies...
---
Only a biker knows why a dog sticks his head out of a car window.
1983 750 Shadow
From the past
=
1951 Cushman scooter
1962 Honda 305 Dream
1965 Honda 305 Dream
1971 Honda 175 scrambler
Member
Join Date: May 2015
Location: South Carolina
Posts: 45
We had a few tiny patches this morning when I looked outside. It was awful (;
Member
Join Date: Jun 2015
Location: NOVA
Posts: 169
Well, at my house we recorded 30". I could hardly make it out of the holler. 4wd AND chains.
Sent from
Motorcycle.com Free App
---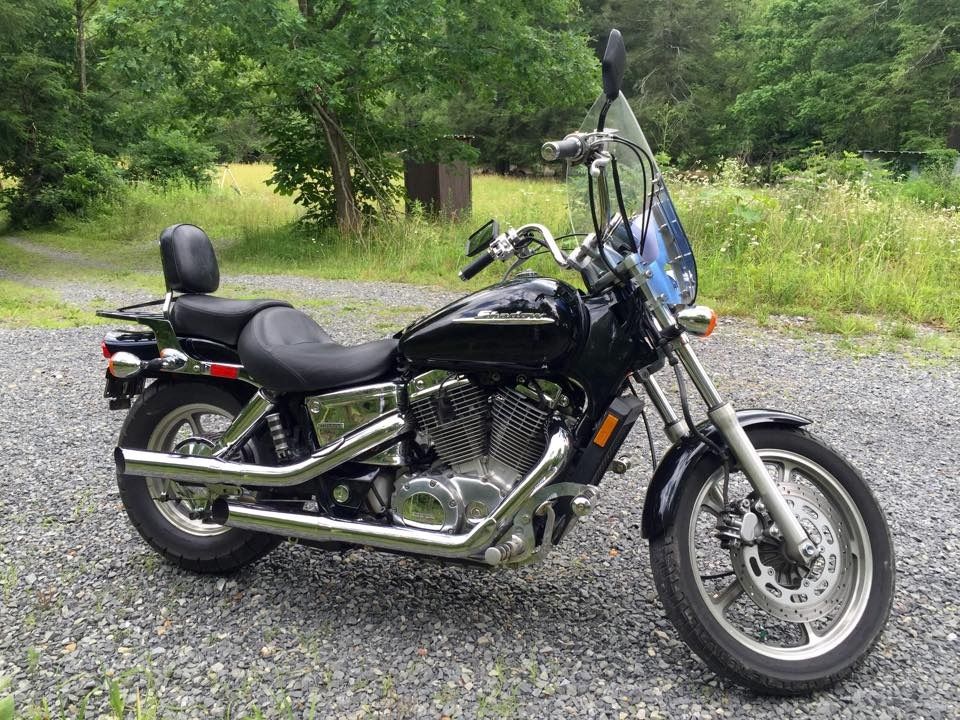 We got about 30 inches of flurries. We did some snow blowing and shoveling yesterday but the wind erased all that effort in about an hour. Finally we just gave up, made pizza, and enjoyed a drink or two last night. Church is canceled today which never happens as it is a city church, but canceled none the less. Everything is closed and the city has a ban on travel.

Today is going to be a lot of work.
---
"The Edge...there is no honest way to explain it because the only people who really know where it is are the ones who have gone over." ~ Hunter S. Thompson
.
Anger and worry are the two greatest wastes of time known to man. Aside from television, of course.
Same here in Allentown. Still waiting for the snow plow to clear the streets. I could ride up and down the three car length and two width driveway if I really went into withdraw.
Posting Rules

You may not post new threads

You may not post replies

You may not post attachments

You may not edit your posts

---

HTML code is Off

---