Junior Member
Join Date: Sep 2012
Location: Rhode Island
Posts: 13
Southern New England Riders?
---
Can I get a roster of Southern New England riders?
New member here but not new to riding. I ride with two neighbors and would love to ride with more friends. If you are from Rhode Island, southern Mass, Eastern CT, and would love to join, please post here.
We are not crazy racing riders. Just ride for fun. One neighbor has a 2009 Harley Sportster 1400CC. Another neighbor has a Suzuki scooter 400cc (that thing goes fast, trust me). I have a 2005 Honda Shadow VT750 spirit.
We mainly ride during weekend and holidays. But we are also planning on some later afternoons.
It would be nice to ride with more people. Your just a little far from me. I'm in southern CT
Sent from my iPhone using Motorcycle
---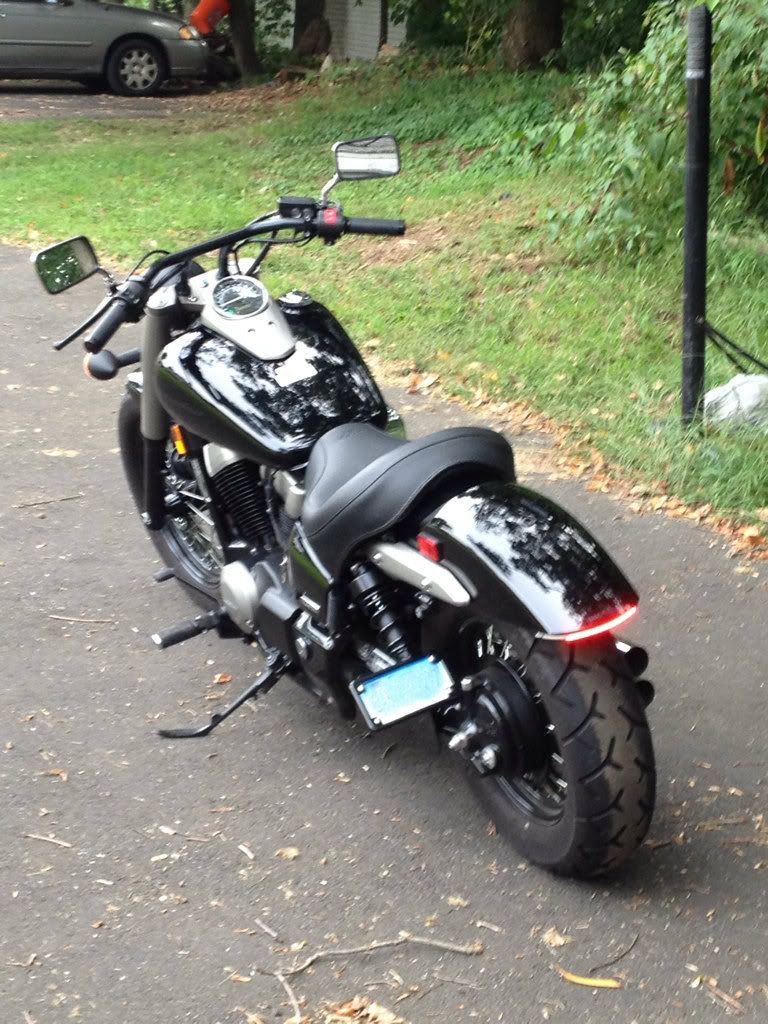 "Do not go where the path may lead, go instead where there is no path and leave a trail."
Ralph Waldo Emerson
Junior Member
Join Date: Sep 2012
Posts: 19
Southern RI rider here... Just bought my 1100, in registration process now. RI makes things far harder than necessary. I would love to find a group to ride with...

Sent from my Desire HD using Motorcycle.com Free App
Junior Member
Join Date: Sep 2012
Location: Rhode Island
Posts: 13
S.CT is a bit far.

ScullBones, if you want, you can join our ride. We may ride this Sunday.
Several of us from southeastern Mass. Ride nights after work. Usually gather in Braintree Mass., Or Quincy area. Rides cover the south shore, occasionally down to Cape cod. Mostly using back roads. Some Highway, only to get around construction on the secondary roads.

It's getting late in the season though, the days are shorter so we have fewer people showing up for the rides. Last week we only had 4 bikes. Down from the norm of 8 to 12.

Dom
---
VT-1100C2

Vance & Hines Long Exhaust .
K&N air filter
Junior Member
Join Date: Aug 2012
Location: Rhode Island
Posts: 26
i wouldnt mind im in coventry RI
Member
Join Date: Aug 2012
Posts: 30
Once I get my 84 700 up and running I'm game. I spend the summers camping in East Killingly.
It's late in the season but I'm glad I looked in this section, I'm in New Bedford Ma. and a short jump to the cape and not a bad ride to Newport either, I actually have a small group that does a Newport run every couple of weeks in the summer. Maybe in spring some of us can hook up for a few rides.

Dauntae
---
2001 Shadow Spirit 1100 Cobra highway bars Kury ISO grips w custom weighted bar ends ,a VTX headlight and Kury Large ISO pegs but the best addition, Riding bell from Kathy M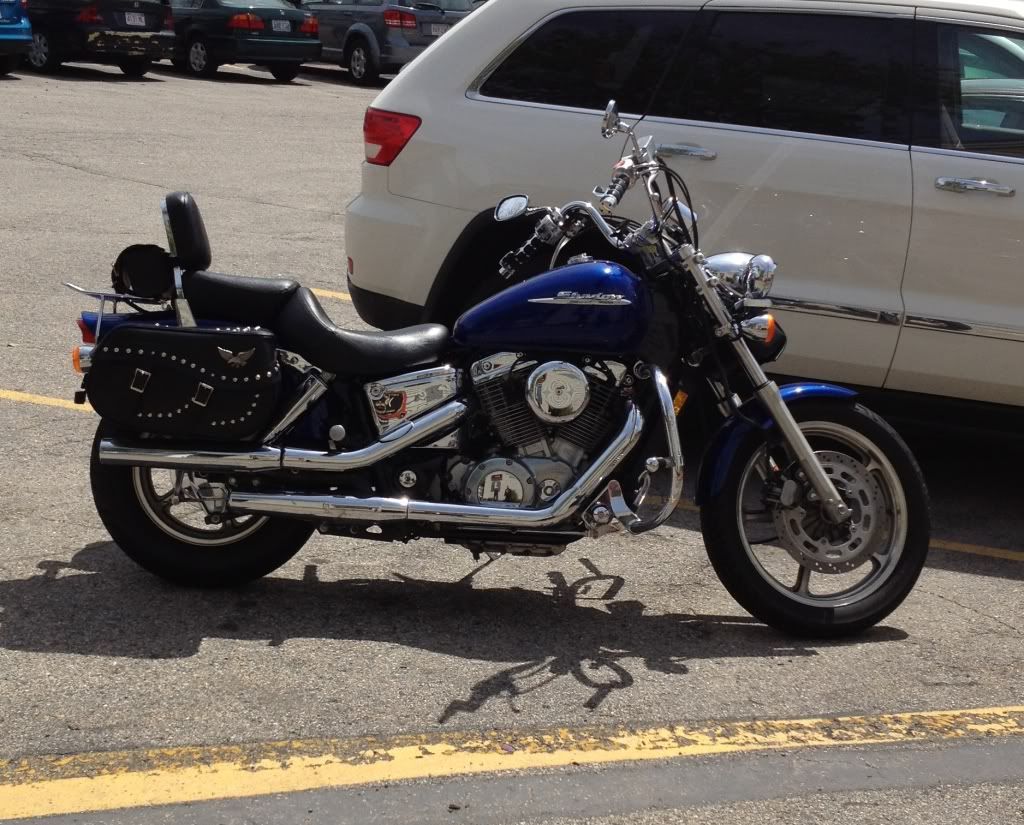 I laugh in the face of danger, then I hide until it goes away
The book of John Hopkins map
http://www.travellerspoint.com/membe.../tripid/365293
Looks Like Friday, Yes the day after Thanksgiving, A ride is planned. Start point will be in Hull Mass. The ride will be a back road ride down to the Bridgewater Area, then down into The Newbedford area. Again, all back roads. Time : 11:00 am Until 4:30. we want to be done before rush hour.
---
VT-1100C2

Vance & Hines Long Exhaust .
K&N air filter
Fairfield County, CT
---
Will be starting weekend riding soon.
Posting Rules

You may not post new threads

You may not post replies

You may not post attachments

You may not edit your posts

---

HTML code is Off

---