Member
Join Date: Oct 2007
Location: .
Posts: 210
Late Summer Riding On The Cape
---
Traffic is thinning out here on the Cape as summer families head home and it's a good time to ride. Summer home neighborhoods that Iíve avoided all summer are practically deserted. I expect some increase in activity over the weekend, then the bus tour season starts, but thatís not as bad as the heavy car traffic that we have in July and August. I hope some of you have a chance to come down and enjoy the still warm weather and availability of sights and activities that are difficult to enjoy in ďhigh seasonĒ. Iím available for ideas and suggestions for those that are interested.
How's the riding where you are?
Terry
Will head to the Cape after labor day. Our favorite time there is between October and April. Have 2 time shares in Falmouth so we head out from time to time. Never cross the bridge in the summer though, deadly.
---
2002 Ace 750 - Blue
2001 VLX 600 - Blue
1984 GL1200 A (Sold) - Blue
1996 Lazy Boy Recliner - Not blue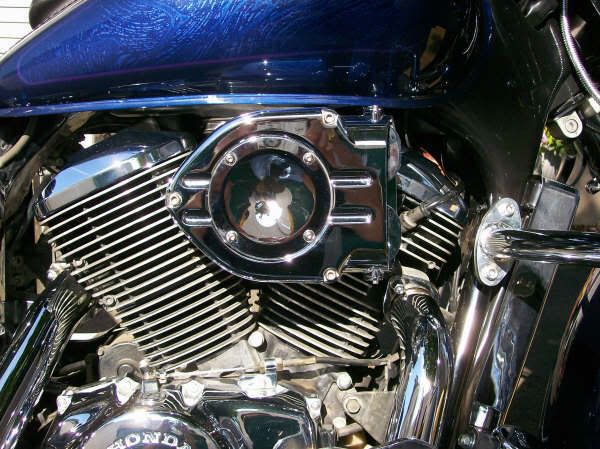 Member
Join Date: Sep 2008
Location: Standish, ME
Posts: 325
Terry,

Where are you on the Cape? My wife is from Connecticut, but spent some time when she was young visiting Eastham in the summer. Then her sister and her husband got a place in Brewster, and her brother and his wife got a place in Harwich.

The brother moved from Harwich to Florida, and the sister passed away and her husband built a new place in Orleans.

Unfortunately we spent much of our time on the Cape at Christmas, so we missed the awesome times on the beaches. But the last few years we have spent some time on the beach in the summer.

Since I've only had my bike this year, I have never ridden on the Cape, but something tells me you would want to be pretty careful, with all the tourists and maybe some ADD-type folks in cars (I won't say they're old).
---
MaineMan
GoodBye Lola -- 2003 Honda Shadow 750 ACE DLX
Hello Layla: 2006 V-Strom 650
Maine Patriot Guard Rider
Member
Join Date: Oct 2007
Location: .
Posts: 210
Maineman,

I'm in Yarmouth, just west of Brewster and Harwich. You're right, riding here in high tourist season can be a challenge at times. I've found that the best riding days are also the best beach days. Many of the tourists are there, not so many on the roads. It's also good to take an early evening ride, when all those visitors are at dinner. Back roads that go through many towns, such as Setucket Road that starts in Yarmouth and ends at Rt. 6A in Brewster, are very nice and have little traffic. Tourists just don't know about them and stick to the main roads. Peace can be found, you just have to know where and when.

Actually, if you're here at Christmas time, the beach is a lovely place to be. Head down to West Dennis beach and just sit in the car and watch the waves. You won't be alone, but there won't be that many other people around. And there are plenty of other places like that, such as Bass River Beach or some of the northside beaches. Paines Creek Beach in Brewster is a nice brisk walk in the winter. Just you and the gulls. Winter here is an opportunity to see some beautiful things in a whole new way.
Posting Rules

You may not post new threads

You may not post replies

You may not post attachments

You may not edit your posts

---

HTML code is Off

---