This is a good post and should be kept alive!!! I live in Haymarket, VA...30 min south of D.C.
---
"Wherever you go, there you are!"

2000 VT1100C2 Sabre
Member
Join Date: May 2008
Location: Becket, MA
Posts: 154
I live in Becket, MA and I work in Westfield, MA about a 25 mile trip one way. it is a nice ride on rt 20.
Frank
---
Member
Join Date: Jan 2009
Location: Millerton, New York
Posts: 35
Millerton, NY
Just across the Ct/NY line near Sharon and Lakeville Ct.

I thought I lived in the middle of Nowhere? Could there be 2 Nowheres? hmmm
---
Ride on
'98 1100 Aero Cream/Green
'92 1100 Shadow (Trike Project)
'80 CB900 Custom Chopper
'80 750F Black/Red/Orange (Hot Rod)
'82 900F Green/White (Custom)
'83 1100F Blue/White
Junior Member
Join Date: Aug 2007
Location: Melrose
Posts: 12
Schaghticoke, NY. half hour north of albany and half hour west of vermont via Route 67 or 7.
Member
Join Date: Nov 2007
Location: Western NY
Posts: 67
Just East of Rochester, NY. 4 hours from the Adirondacks.
---
2006 VT1100C
Townsend Mass. Righ off of rt.13 about 4 miles from the NH border. Hear the bikes going by on their way to Laconia every June.
---
"Twenty years from now you will be more disappointed by the things that you didn't do than by the ones you did do. So throw off the bowlines. Sail away from the safe harbor. Catch the trade winds in your sails. Explore. Dream. Discover." Mark Twain
Checking in from Monroe, Connecticut. I"m about halfway between Danbury and Bridgeport CT.
I just LOVE riding around Litchfield County, just north of here.
Southwestern Mass, too, around the Route 7 corridor.
See you soon. I'll wave!
Greg
---
1999 Honda Shadow ACE Tourer. Best bike so far!
This is so cool! I haven't been to this forum in a while and was shocked to see a New England section!
I'm from East Haven CT....just east of New Haven!
---
Andrea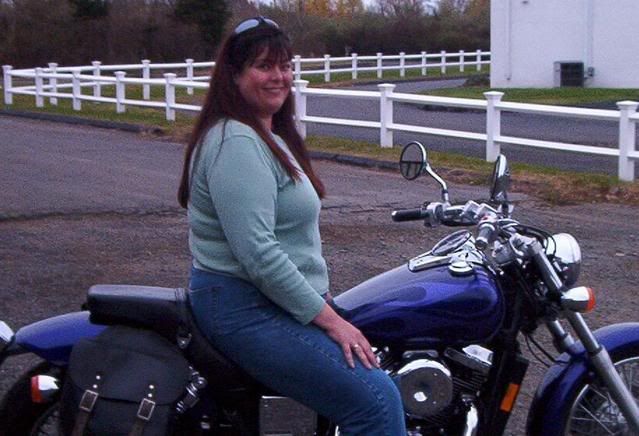 Member
Join Date: Aug 2008
Location: Exeter, NH
Posts: 172
Quote:
Any of you have lunch at Curtis' in Putney? Pretty good BBQ and the ride up Rt 5 is nice.
Yeah that's an interesting place. I also like Top of the Hill Grill in Brattleboro, VT
Quote:
Just East of Rochester, NY. 4 hours from the Adirondacks.
I went to college in Rochester, NY the winters were miserable and the landscape too flat for good local rides. I am glad to be back east. I did have some nice long rides from coastal NH out to Rochester though.
---
1997 Honda Shadow Spirit 1100
1992 Kawasaki Vulcan 500
2002 Honda Shadow Spirit 750 (Wife's Bike)
Used to live in Thompson CT, right on the northeast corner of the state but I moved from there to Dayville and finally Griswold, right in the middle of the border with RI.
I work in Waterford right on the coast. Groton is a stone's throw away. I ride most of the eastern part of the state and the states of RI and MA, but I've been as far south as Charlotte NC (twice) and as far north as Mount Washington in NH (once).
Nice to see so many reps from NE!
---
Earl Aker, Jr.
1988 VT800C
Patriot Guard #158790
New London Motorcycle Club
Posting Rules

You may not post new threads

You may not post replies

You may not post attachments

You may not edit your posts

---

HTML code is Off

---