So who is where
---
Seeing as New England consists of quite a few states, and me being originally from RI assuming if it is more than an hour awya, better pack a lunch ... who all is from what area.
I currently live in Brookfield CT and work in Danbury. Righton the NY border. What area are you from?
---
DELETE THIS ACCOUNT AND STOP EMAILING ME GARBAGE
Member
Join Date: May 2008
Location: las vegas
Posts: 445
originaly from France, but I moved to the US in 1994, lived in Texas, Louisiana, Georgia, Florida and now Nevada...
---
Member
Join Date: Oct 2007
Location: .
Posts: 210
I'm in Yarmouth, MA, which is in the middle of the "arm" of Cape Cod. I also work in Yarmouth.

New England is made up of the 6 states of Vermont, New Hampshire, Maine, Massachusetts, Connecticut and Rhode Island.
North Attleboro, MA - 20 minutes to Providence, 40 minutes to Boston.
---
2002 Ace 750 - Blue
2001 VLX 600 - Blue
1984 GL1200 A (Sold) - Blue
1996 Lazy Boy Recliner - Not blue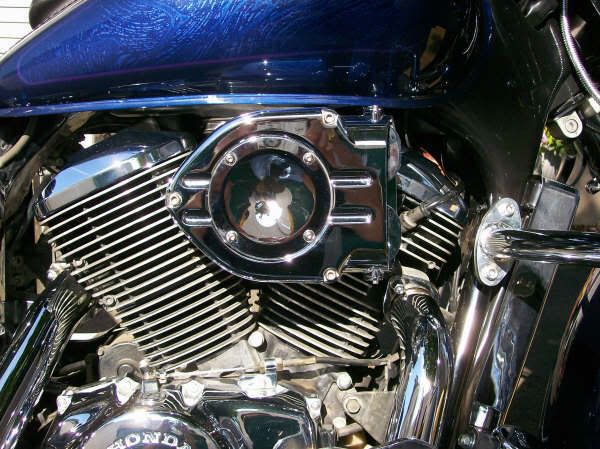 Member
Join Date: Aug 2008
Location: Exeter, NH
Posts: 172
I have lived in central ME, the seacoast of NH, and now in western MA (Montague) about 30 mins north of Springfield
---
1997 Honda Shadow Spirit 1100
1992 Kawasaki Vulcan 500
2002 Honda Shadow Spirit 750 (Wife's Bike)
Brunswick, Maine... 20-30 minutes north of Portland.
---
2007 Honda Shadow Spirit (VT750C2)
Ride 'Til You Can Ride No Further...
- Joe (aka: Boomah)
Member
Join Date: Mar 2007
Location: Central, Mass
Posts: 110
Shirley, MA. Two towns east of Fitchburg on Route 2. Just west of Devens.
Member
Join Date: Jul 2006
Location: Bethel, CT
Posts: 105
From Bethel. I work for the city of Danbury.
---
2002 Superglide T Sport
86 Shadow VT1100
82 KZ650CSR
98 Jeep TJ
USN 66-70 GMG3
I live in New Milford and work in Ridgefield CT.
---
1996 VT1100C (sold 12/15/2008 )
Bikeless at the moment
Posting Rules

You may not post new threads

You may not post replies

You may not post attachments

You may not edit your posts

---

HTML code is Off

---