Junior Member
Join Date: Jul 2013
Location: Bay Area, CA
Posts: 17
Northern California! San Francisco Bay Area. I just got my bike and am waiting to take the Motorcycle Safety course to get licensed... so I like to ride around my neighborhood
Member
Join Date: Jul 2013
Posts: 36
Coos Bay Or. Was planning on heading to Elkton for breakfast then over to Roseburg for lunch today but to many thunderstorms. Gotta love Oregon. The trees stay green from the tears of motorcycle riders
Sent from
Motorcycle.com Free App
Near Olympia, WA... Just got my first cruiser- an '00 Shadow Sabre. Love this bike! Can't wait to get out and ride some more.
Junior Member
Join Date: Aug 2013
Location: lakewood wa up by eagle leather
Posts: 11
Lakewood Washington my first bike is an 05 shadow spirit
Member
Join Date: Mar 2013
Location: Oregon
Posts: 32
Thanks for all the replys everyone good to hear from all the local riders around hope everyone is riding safe an keeping the rubber down
Hailing from NorCal, Sacramento/Auburn. Another waiting to take the MSF before heading out.
---
1985 Shadow VT500C
To strive, to seek, to find, and not to yield.

Member
Join Date: Jun 2012
Location: Richland Washington USA
Posts: 718
Hi, I am a lone wolf old white dude rider in Tri Cities Wa, no wonder my bike is a nice metal flake radioactive nuclear green.
---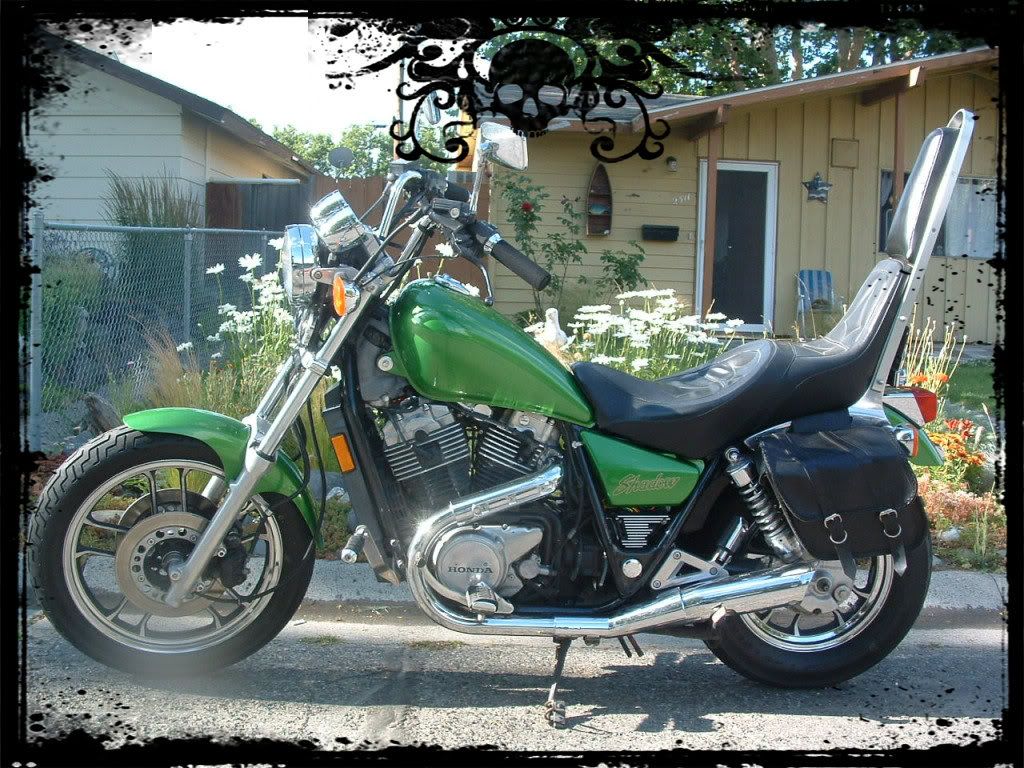 RIDE ON. .

Gop Rider

Tom here from Issaquah, WA still sorting issues after going back OEM pipes. I purchased the bike in June and have not gotten out much yet. Although could it rain anymore????
---
2004 Spirit 1100 Pearl Blue
08 Spirit. I ride a lot in the north Willamette Valley, up into the western Cascades, Mt Angel and Silverton. Lots of beautiful country.
Member
Join Date: Jul 2013
Posts: 36
95 1100 ACE. Heading north up Hwy 101 to Lincoln City on Wednesday then east to Salem. Have been dreaming of riding 101 for some time now. Can't wait.
Sent from
Motorcycle.com Free App
Posting Rules

You may not post new threads

You may not post replies

You may not post attachments

You may not edit your posts

---

HTML code is Off

---