Junior Member
Join Date: Jul 2014
Posts: 6
California riders
---
Hi: Wondering if there are any SF Bay Area mikes looking for company?
Senior Member
Join Date: Apr 2008
Location: Palatine, IL
Posts: 10,938
You know you keep typing m instead of b.
Someone has a beautiful bike there. It was parked on the pier by the ferry from Vallejo when we visited in October.
---
84 Shadow 500
Nope, but if you're ever in SoCal hit me up!
Super Moderator
Join Date: Jan 2004
Model: 750 ACE Dlx
Year: 1998
Location: Sterling Heights, Michigan
Posts: 6,457
Are any of you guys dealing with the fires out there? It looks horrible.
Be safe,
Phil
---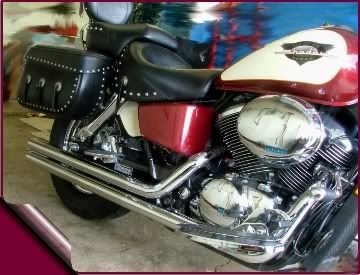 1998 VT-750 ACE Deluxe
Sterling Heights, Michigan


Fires in Thousand Oaks and Malibu were pretty bad. Shut down some major freeways (Including PCH and I've been wanting to do an ocean ride) and caused a lot more traffic everywhere else. Lots of people lost their homes, no bueno.
Posting Rules

You may not post new threads

You may not post replies

You may not post attachments

You may not edit your posts

---

HTML code is Off

---