Quote:
Gee wiz...Leave it to a noob to post twice...sorry
We understand
!! What part of Mt. Juliet are you? Maybe I could come "exercise" your bike for you...you know, take her out for a walk!! (yea, that's it)
---
Rusty ole bike rider dude ('84 VT-700, '00 750 ACE)
Phildo
Smith Co.,not too far from Mt.Juliet or the 'boro,but I'm usually lucky to get away more than 3-4 hours at a time most weekends!
Senior Member
Join Date: Jun 2008
Location: SW Georgia Between Americus & Beuna Vista - Plains & Ellaville - Preston & Andersonville
Posts: 16,076
Not living in Tennesee except a weekend at a time!!!
But we do get to Franklin county, Winchester and Tullahoma a couple or three times a year...
Have met a few riders from the area whilst attending Southern Wheels `n Motion Carshow third saturday in June each year...
Lynchburg Bike rally is going on that same weekend too...
Are any of Y`all coming to Dawsonville GA fer the MoonShine Fest, Oct 26-28th???
---
`98 VT750 A.C.E.
Motorcycle Rider Rights Activist
ABATE member 40+yrs.
www.ABATEGA.org
(DC District 13)
www.mrf.org
www.MSF-USA.org
http://www.ama-cycle.org/
http://www.bikerrogue.com/Articles/Biker_Rights/History_of_Abate/history_of_abate.htm
Enjoying Life,D
Member
Join Date: Oct 2012
Location: Chattanooga, TN
Posts: 59
Soddy Daisy, here! 20 miles north of Chattanooga.
---
itsNatedude
CMA Member Chattanooga Chapter
Chattanooga, TN
2007 Shadow Sabre 1100 Black/Flame (Dead)
2006 VTX 1800S Touring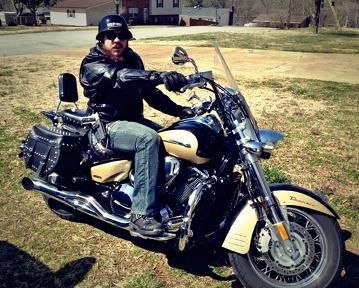 Member
Join Date: Jan 2013
Location: Franklin, TN
Posts: 415
Tennessee
---
Franklin...don't do much group stuff. Have a '99 Shadow ACE that cruises nicely at 65 and everyone seems to want to get there faster than me.
Sent from
Motorcycle.com Free App
i'm in south central kentucky.. but ride in tenn. a whole lot.
---
I started out with nothin'... and i still got most of it left.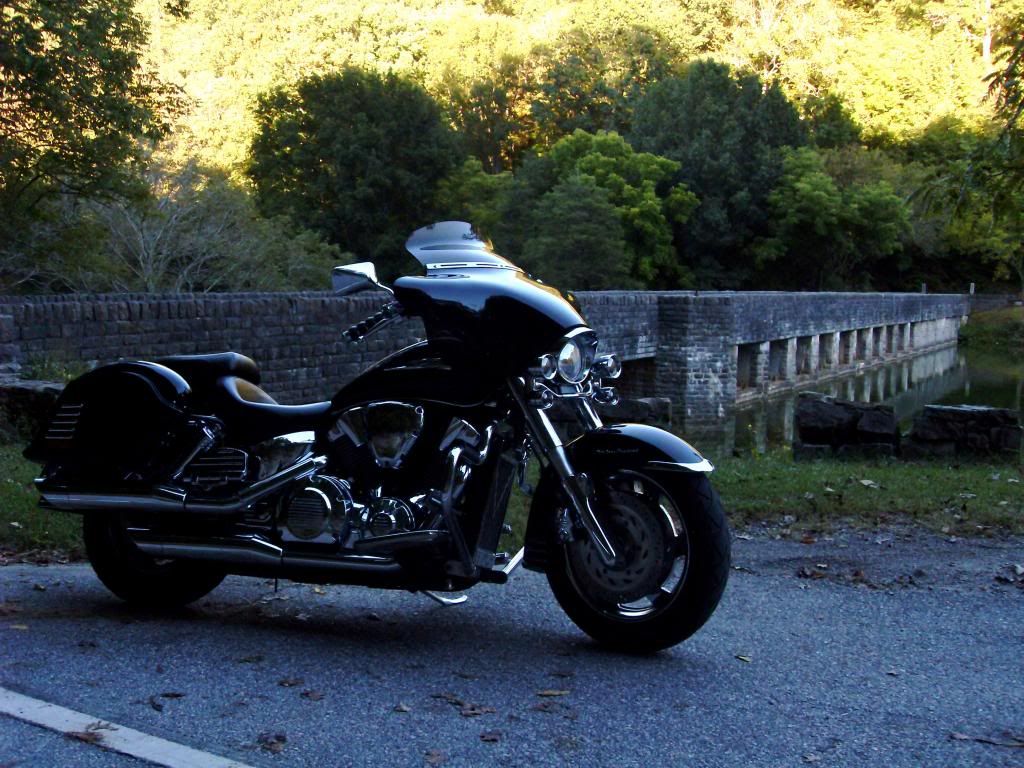 2006 Honda VTX-1300R
Memphis Shades Batwing, Stock "C" Model Pipes, Mustang Seat, Mustang Fender Bib, National Cycle Hard Bags,
Lindby Multibar, Küryakyn Sound System, Küry ISO Grips, Show Chrome Grille Cover, Küry L.E.D Light Kit, Küry Triple Whammy,
Küry Constellation Light Bar, TTO Tach, Metzeler Tires, Chromed Wheels and much, much more.
Senior Member
Join Date: Apr 2011
Location: sevierville TN
Posts: 1,327
I live in sevierville right outside knoxville.
---
06`Spirit 750DC
Member
Join Date: Sep 2010
Location: Livingston, TN
Posts: 175
Cookeville here, just about smack dab in the middle of the state.
---
Allen D
2006 Shadow Spirit 750 in sweet Candy Cherry Red.
Posting Rules

You may not post new threads

You may not post replies

You may not post attachments

You may not edit your posts

---

HTML code is Off

---