Junior Member
Join Date: May 2011
Location: St. Louis
Posts: 3
So far so good
---
Good Morning all:
New to the Shadow world. What a blast. 2007 Spirit VT1100c. Looking forward to your help on maintenance, accessories, and fun. K
Welcome to the club! Yup! Lots of great info here for you to digest.
Of course you'll get abused if you don't get those pics of your ride up soon.
---
1999 Honda Shadow ACE 1100C2
MC Enterprises Engine Guard
Cobra Headlight Visor
Cobra Floorboards
National Cycle SwitchBlade Windshield
National Cycle Light Bar & Visors
Ironhorse Tank Bib
Leatherlyke Saddlebags
Vance & Hines Straight Shots
Senior Member
Join Date: Nov 2010
Location: Columbus, GA
Posts: 2,286
Pictures, do want!
---
1985 Honda Rebel 250(Destroyed by being a newb)
Black
1996 Honda Shadow VLX 600(Sold)
Red/Black
2001 Honda Shadow Sabre 1100
Blue/Blue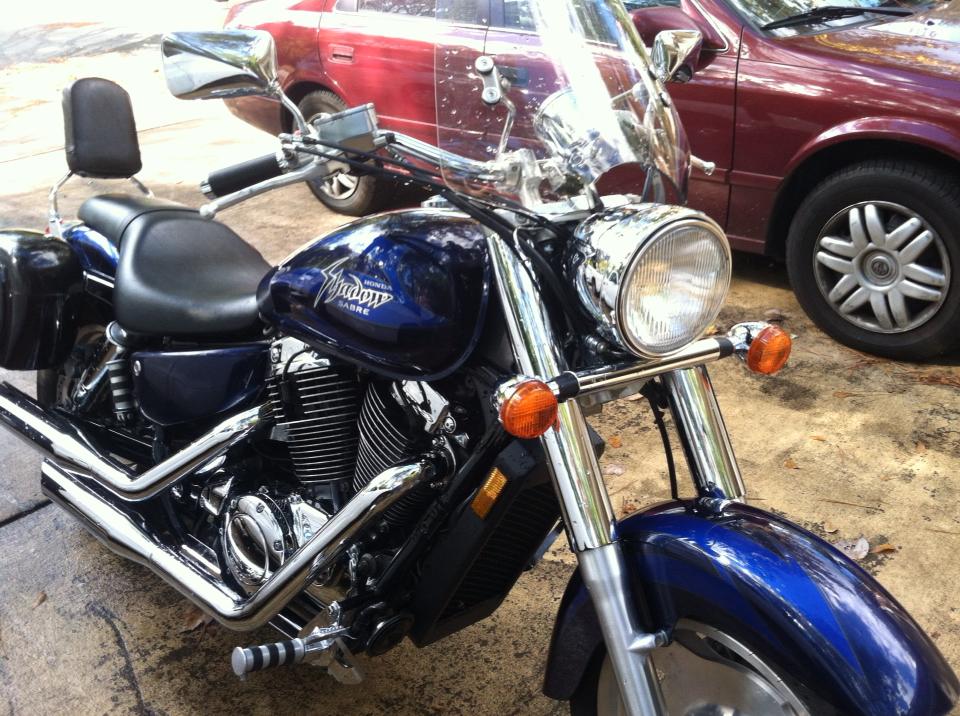 greetings from fredneck county maryland!