Junior Member
Join Date: Nov 2011
Posts: 26
Just stopping in to say hey
---
Hey all names shawn and i am from souteast pa. I dont got a shadow yet but i wanted to get one soon. I do have a 85 honda magna v30 with the v4 engine in it. I was thinking of getting a vlx because of it size ( i am 5,1 and 170 lbs) and maybe tricking it out. Bobbing it out and so forth. my only concern is it might be too weak. I dont really want somthing that is weaker then my magna.
welcome. well the vlx are definitely weaker than magnas. but they are still great bikes and perfect for some one of your stature... plus they are easily made into great lookin' bobs.
---
I started out with nothin'... and i still got most of it left.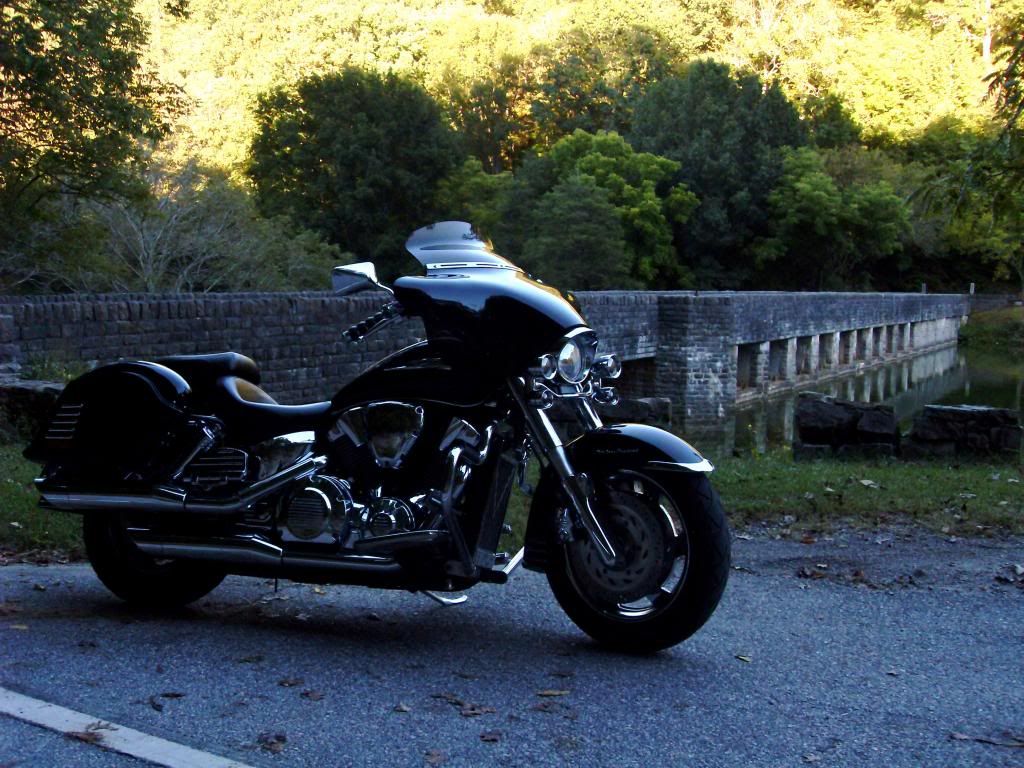 2006 Honda VTX-1300R
Memphis Shades Batwing, Stock "C" Model Pipes, Mustang Seat, Mustang Fender Bib, National Cycle Hard Bags,
Lindby Multibar, Küryakyn Sound System, Küry ISO Grips, Show Chrome Grille Cover, Küry L.E.D Light Kit, Küry Triple Whammy,
Küry Constellation Light Bar, TTO Tach, Metzeler Tires, Chromed Wheels and much, much more.
Member
Join Date: Nov 2011
Location: Lehigh Valley, PA
Posts: 902
Welcome to the forum. Great to see another PA'er on board.
Junior Member
Join Date: Nov 2011
Location: North Central PA
Posts: 28
Welcome Shawn from another newbie in North Central PA.
---
2000 Honda Shadow Sabre
Senior Member
Join Date: Jul 2011
Posts: 3,469
what coop said..theres no comparison to the v4's,..the vlx's are great and reliable bikes..and look awesome as a bobber..if ya havent,check out bluecollarbobbers.com theres some cool bikes on there,plus they sell parts to do it your own way...
welcome to the forum too.
---
2004 VTX1300R
Freedom to ride is brought to us by the men and women who gave their lives serving our country and those who continue to serve.THANK YOU!
http://www.youtube.com/watch?v=QPHJFEcrHQ4