Senior Member
Join Date: Mar 2012
Location: Battlement Mesa, Colorado
Posts: 1,082
New Here From Grand Junction, Colorado
---
Hello. New forum member from Grand Junction, Colorado. Just returned to motorcycles after a 15 year hiatus.
Current Bike: 2003 Shadow Spirit VT1100C
Previous Bikes: Suzuki GL 650, Honda 750 K5, Norton Atlas 850, Honda 305, a handful of minibikes and other 'stuff' with motors.
Picture(s) to follow.
Member
Join Date: Feb 2012
Location: Florida
Posts: 76
Welcome back to two wheels.
Junior Member
Join Date: Mar 2012
Location: NB Tex
Posts: 3
Ello from another newbie
Welcome to the group from another returning rider!
---
2000 Shadow Sabre VT1100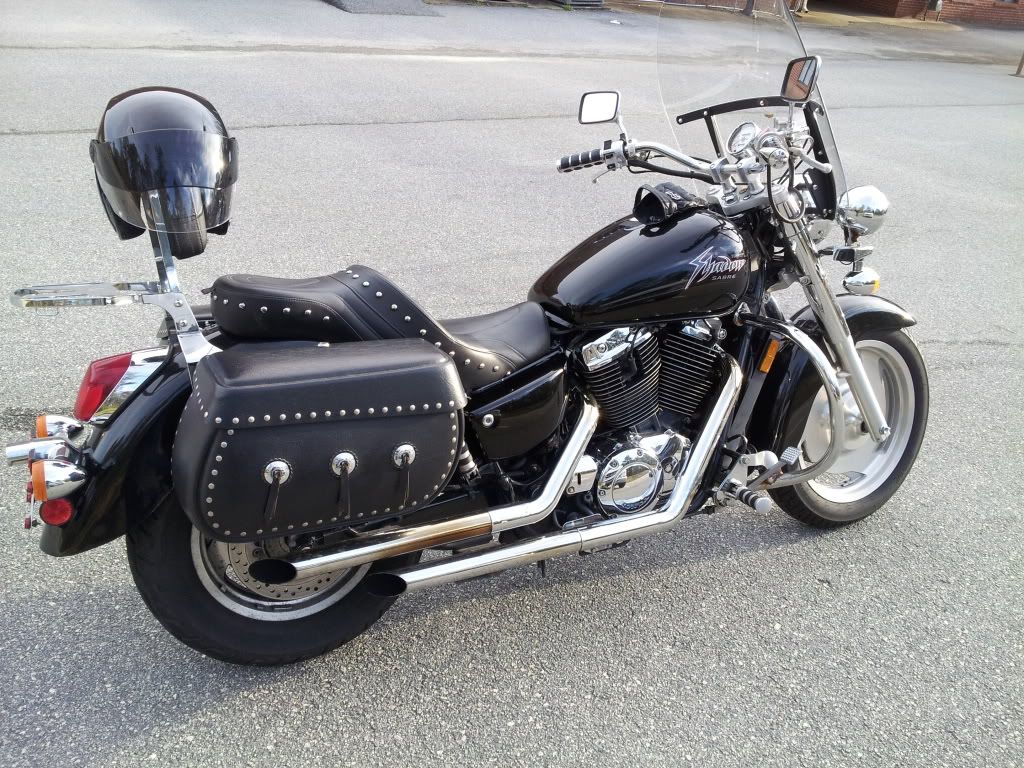 Senior Member
Join Date: Apr 2011
Location: London, Ontario
Posts: 2,785
Welcome aboard.
---
2006 Honda Sabre
Senior Member
Join Date: Jul 2011
Posts: 3,469
welcome
---
2004 VTX1300R
Freedom to ride is brought to us by the men and women who gave their lives serving our country and those who continue to serve.THANK YOU!
http://www.youtube.com/watch?v=QPHJFEcrHQ4
Member
Join Date: Jan 2012
Location: Plymouth, MN
Posts: 118
Welcome. Your gonna like it here!
---
Lurker...