New to site, Cobra backrest question
---
Does anyone know if the black Cobra short backrest the only short black backrest made for the phantom?
Member
Join Date: Mar 2017
Location: So Cal
Posts: 170
should fit. its the mounting bracket that's the question... but the back rest should work on most brackets.
I don't know, parts guy at the dealer said only could get the short one. But then said the book was wrong and only can get the tall one. In the end not sure, but this is what the one I ended up with looks like.
---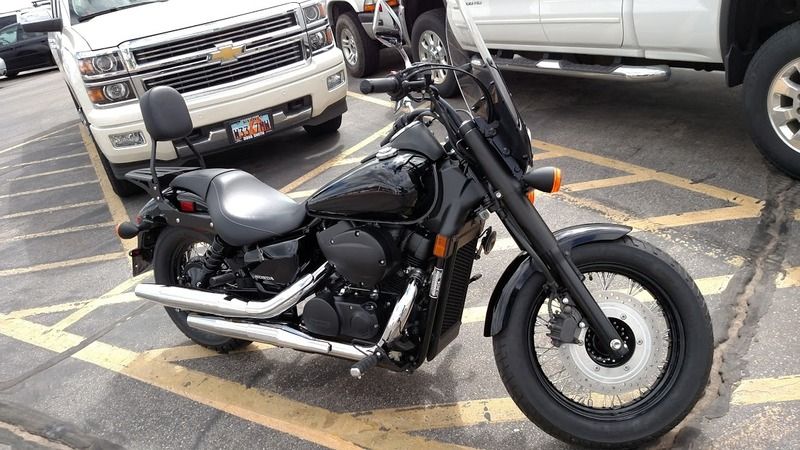 2016 Honda Phantom
2001 FLHR Road King
Past-
03 Honda Sabre
82 GPZ Kawasaki 550
79 Honda CB550
71 Honda CB500