Discussion Starter
·
#1
·
After going several different routes and still not being happy I ended up going with this custom intake. Unfortunately the selection out there was extremely pricey or just not my taste. This ended up costing me less then 50 bucks. Wanted to post a how to in case anyone likes the look. FYI : bike will most certainly need a rejet after doing this.
Step1. Expose triangular shaped air box elbow. This is attached to the oem air box with some soft break away silicone. Remove the elbow from the bike and trim away 2nd pleat of rubber to allow clearance for the custom plate that will be fabricated. See below.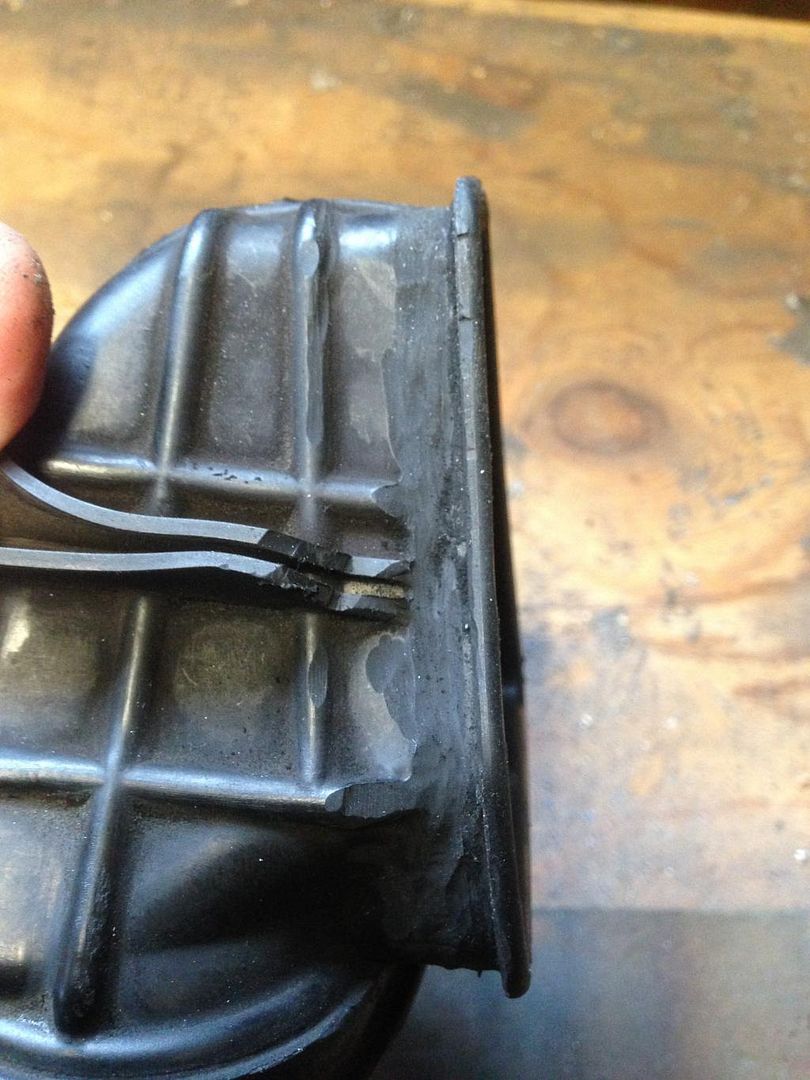 Step 2: You will need to fabricate 2 plates shown below. One piece in 1/4" steel that will fit over rubber elbow and attach to mounting bracket located directly under rubber elbow. The second piece can be done with 1/8" steel that will sandwich together with the first plate fabricated. This will allow a air tight seal. The third item I picked up at pep boys. It's a 3" mounting plate manufactured for air intake systems. Cost 8 bucks. See below.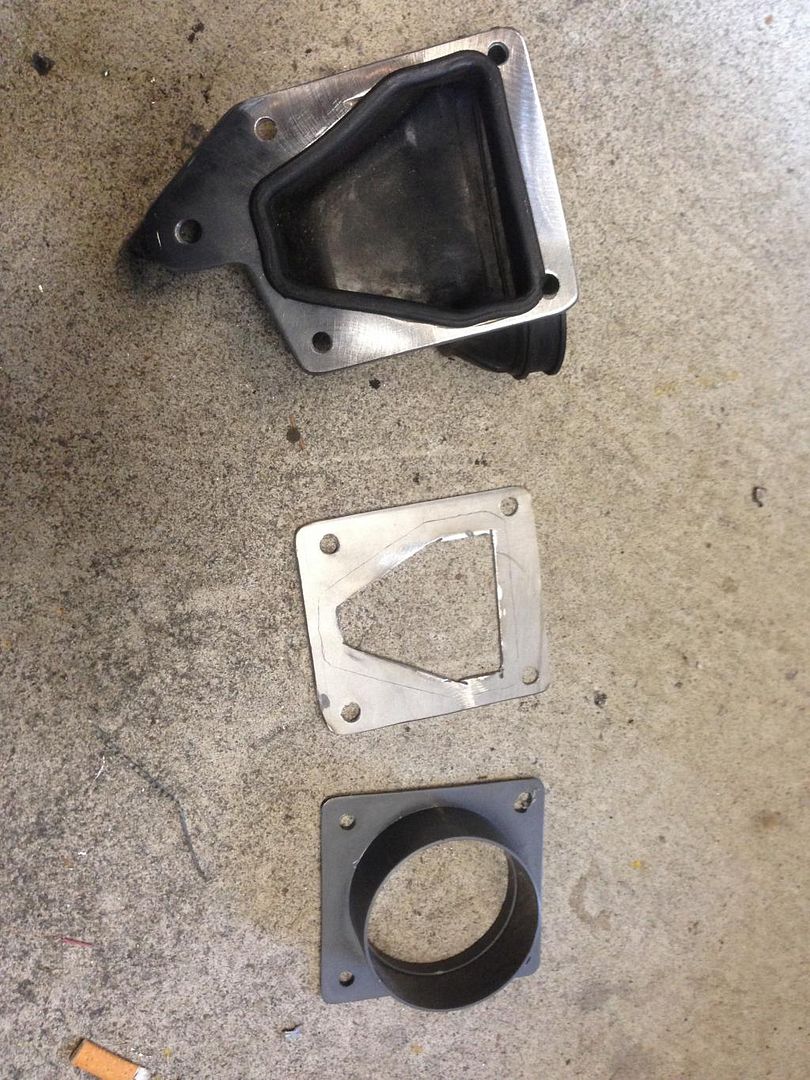 Step 3. Ensure all will fit properly together with nuts and bolts prior to next step
Step 4: If you want painted this is the time. Once paint was dry I used permatex gasket maker in between all the plates to ensure a tight seal. Stuff works excellent cures like rubber.
Step 5: Reattach custom intake to oem air box with stock clamp. You will also need to use a additional nut and bolt to mount to bracket located directly below the custom intake. I used a spacer here to have the intake sit plumb.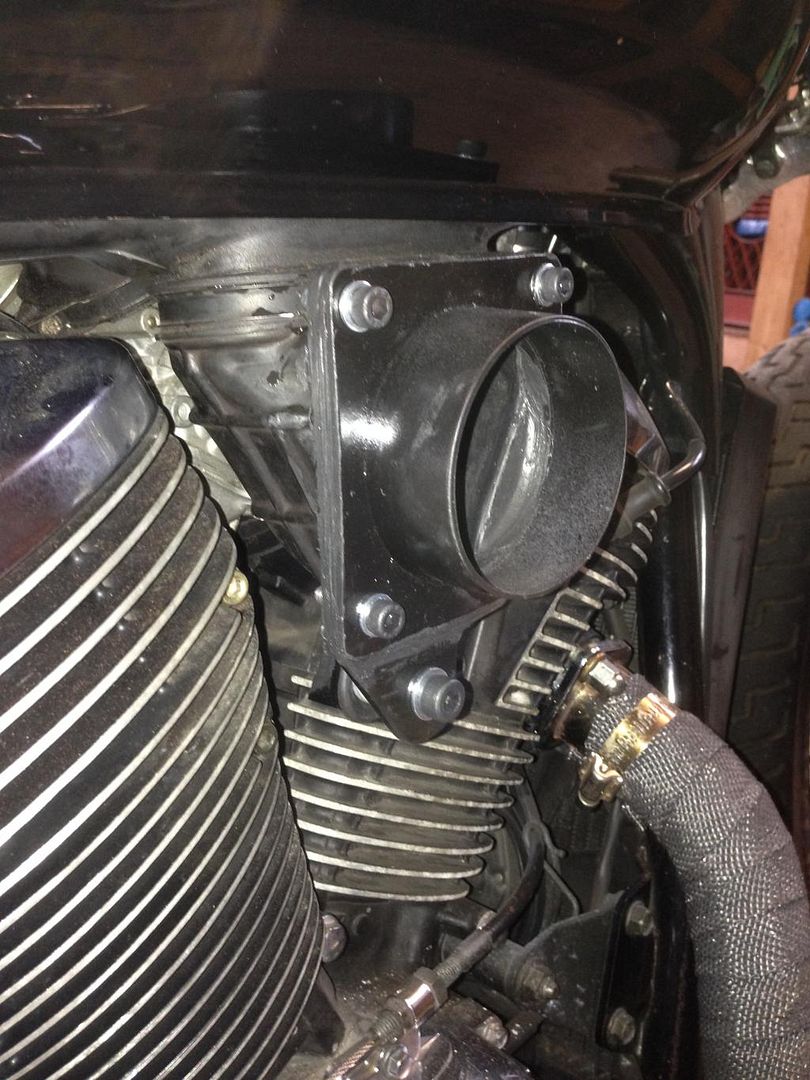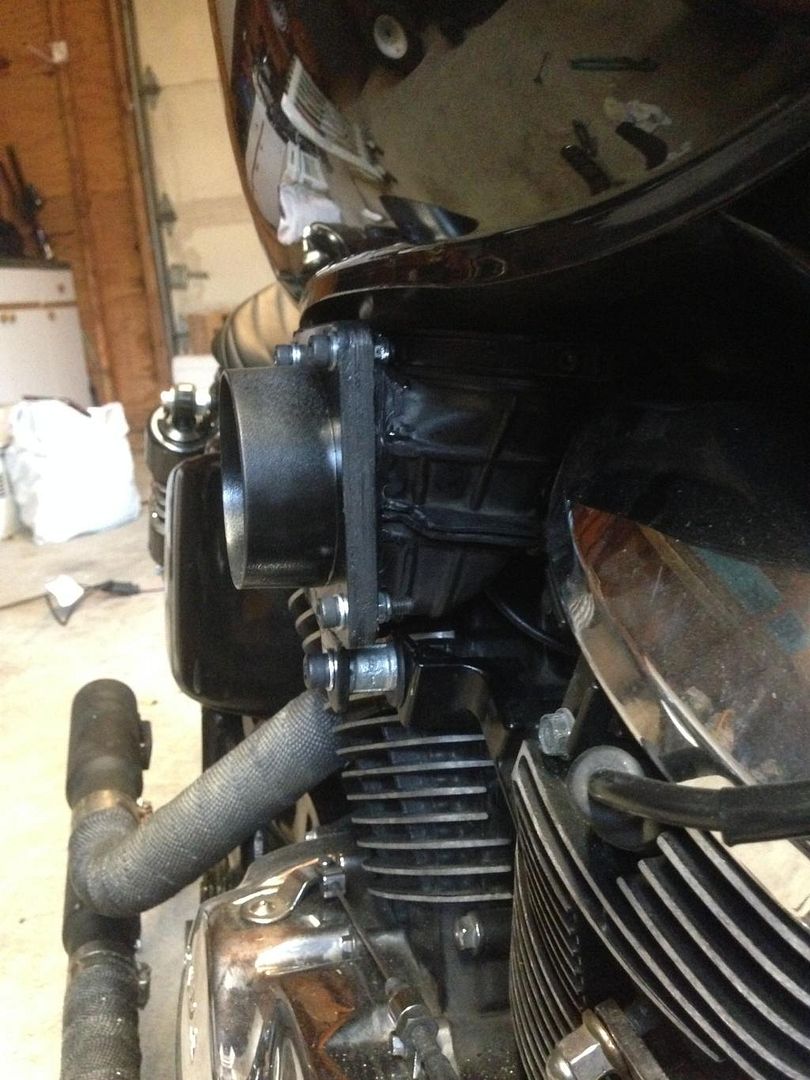 Step 6: Attach what ever 3" filter you like. I went with this one purchased for less then 30 bucks.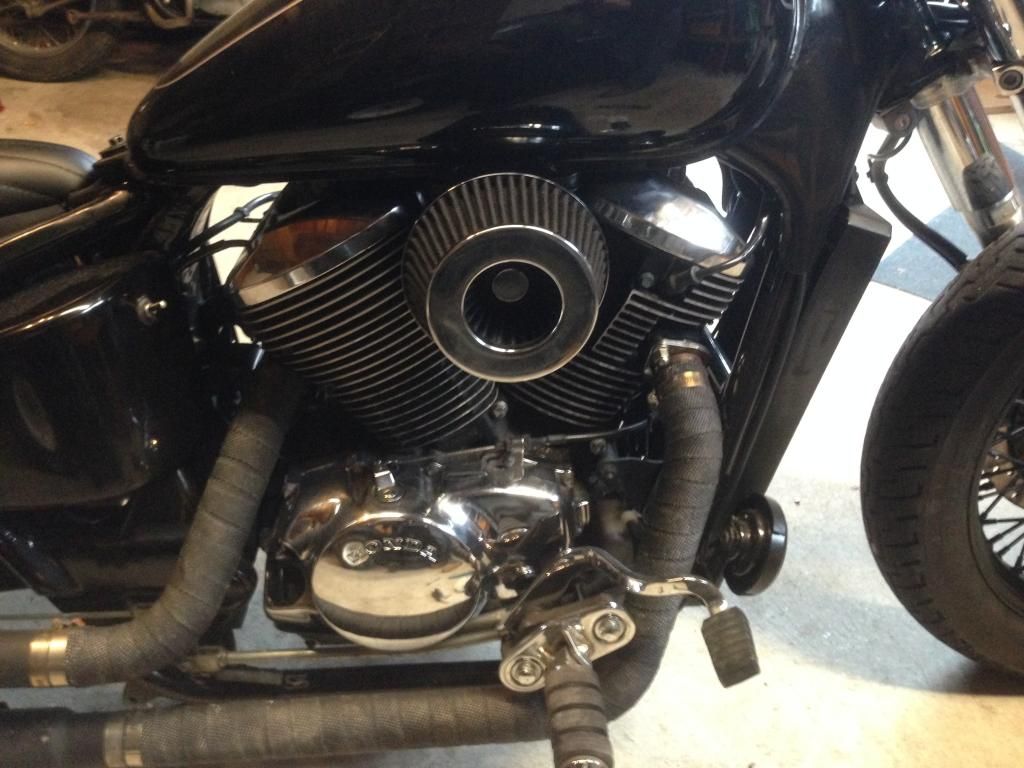 Hope this helps someone.