Discussion Starter
·
#1
·
Hi!
Name's Chuck, and I'm over in Guam on a work assignment.
Guam?
212 sq mile island in the Pacific, +14 hrs ahead and nearly 9000 miles away from the East Coast of the United States.
US territory.
Been a bike enthusiast for over 40 years. Going through motorcycle withdrawal here, so I broke down and bought a bike. Not just any bike - but the nastiest, grossest bike I've ever owned (and that's saying quite a bit).
1986 Shadow VT500C. 12K miles on the clock. Ran good, looked horrible.
I've had it an entire week now, and it's starting to look a little better: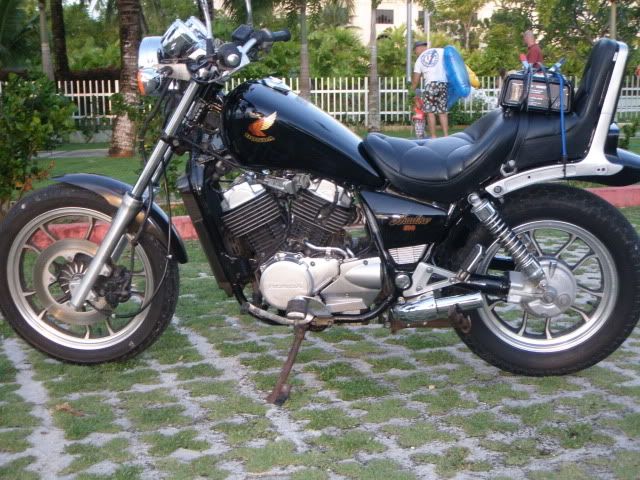 It's about 50% done; will do some very mild customization and call it good.
If you wish to follow detailed progress - or - learn more about Guam and points east, there's a daily blog for these sorts of things:
Guam and Beyond
The bike is generally referred to as The Pig. Something to do with being covered in mud dauber wasp nests, I guess - found ten so far, including one which fell into the engine as I pulled the cam covers off. Long story; won't bore you with it here, as it's on the blog site.
Trust you'll find it interesting.
Chuck.