Discussion Starter
·
#1
·
I finally got sick and tired of looking at the awful factory licence plate holder that's on my ACE 1100. I'm not sure why Honda had to make it so big and complicated. After all, it just has to hold the plate and shine a bit of light on it. For those that have taken it apart before, I'm sure you know what I mean. Already, in an effort to make it less of an eyesore, I painted the light cover black. That helped a bit, but not enough.
Here's a pic of the tail of the bike showing the factory licence plate assembly: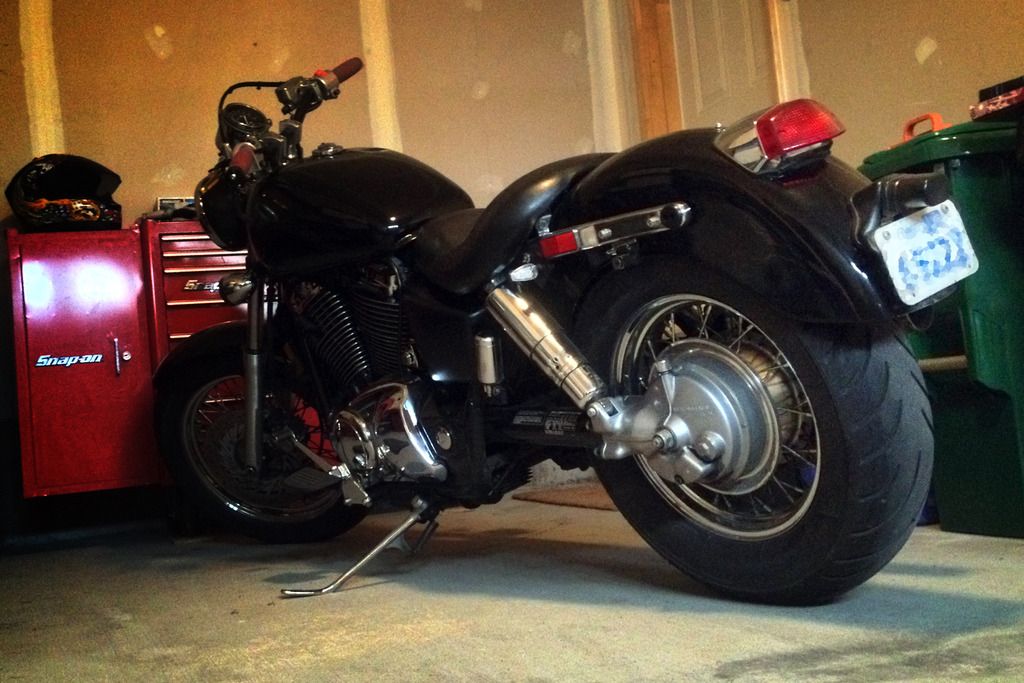 Here's the new plate bracket attached to part of the original frame that bolts to the fender: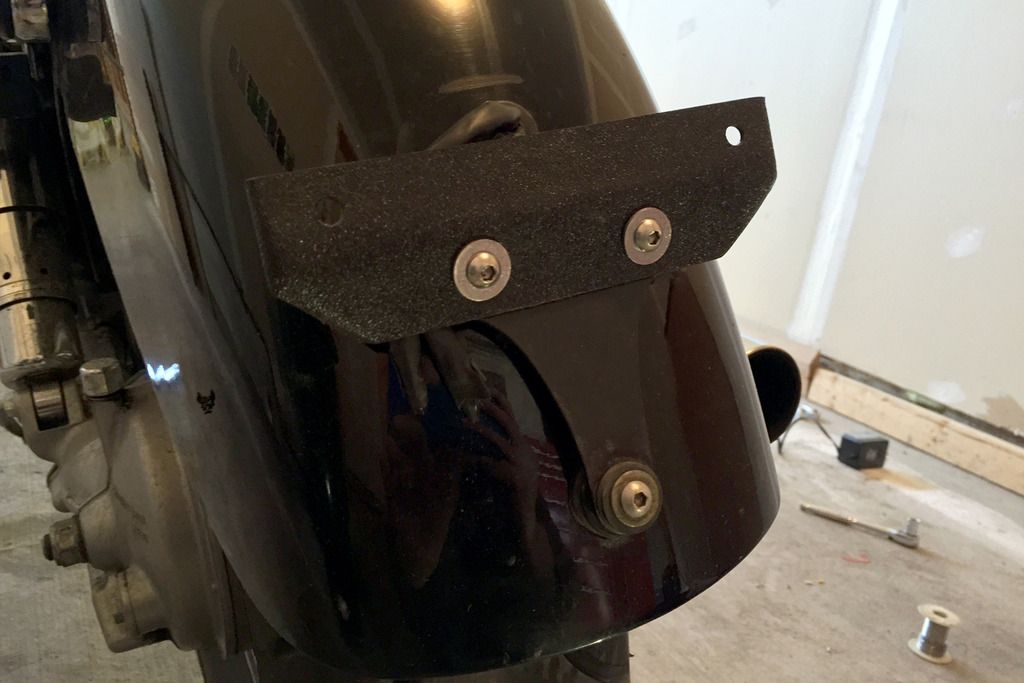 And, a shot of the plate mounted to the new bracket. I think this looks a lot cleaner: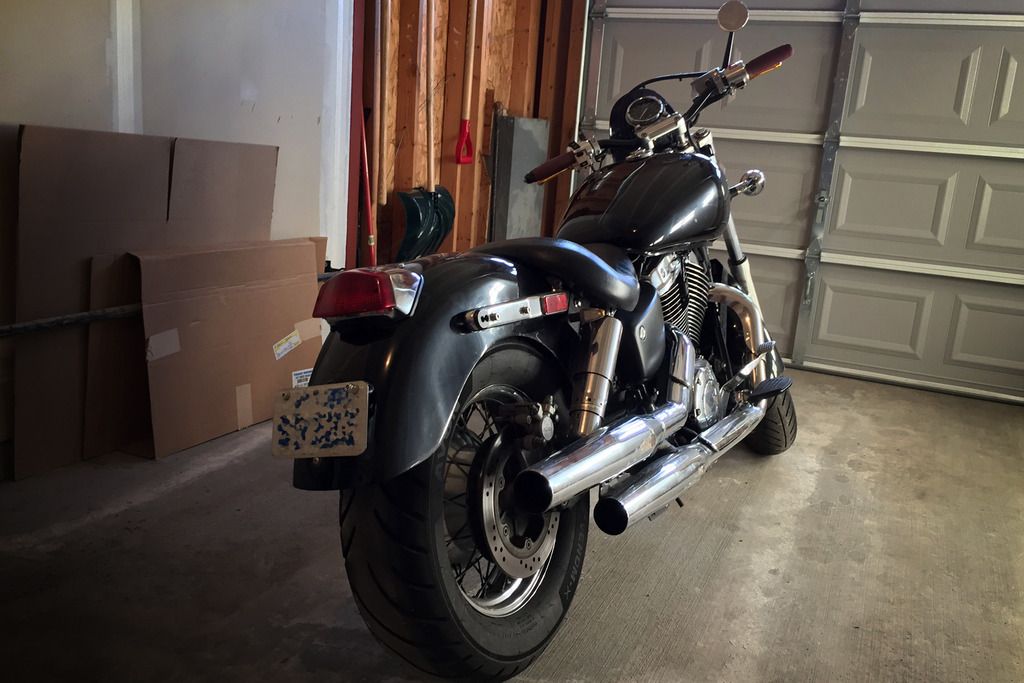 The bolt on the right has an internal LED so that the plate is still lit up at night. Overall, I think this looks much cleaner and simple.