Discussion Starter
•
#1
•
As some of you may know I used to be a free lance wood sculpter.
It's been a while since I've taken on any kind of big wood projects---But, I've got this little man hanging around waiting for paw-paw to make him something special.
I've told a few of you about my project, (A ROCKING CHOPPER) and some wanted to see any progress that I make.
Well, here it is. It's all wood, and the rest SHOULD be all wood also. We'll see, I still haven't figured out how to make the handle bars wooden and still be able to stand up to a little boys demands for strength. The tank and frame center are mocked up and drying right now.
So far I've spent between 15-20 hours on it I guess, I haven't kept very good track.Boogaloo will be 1 on Feb 3rd, I'm hoping to have this done before he turns 2 !!!! :shock: ha ha ha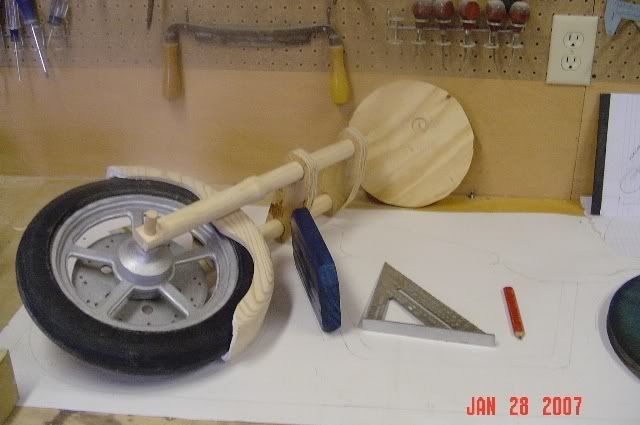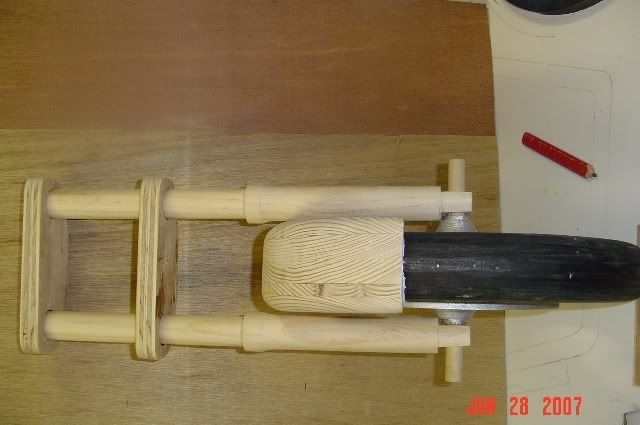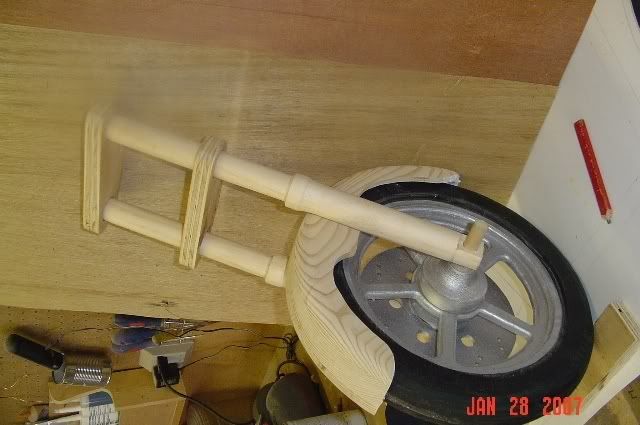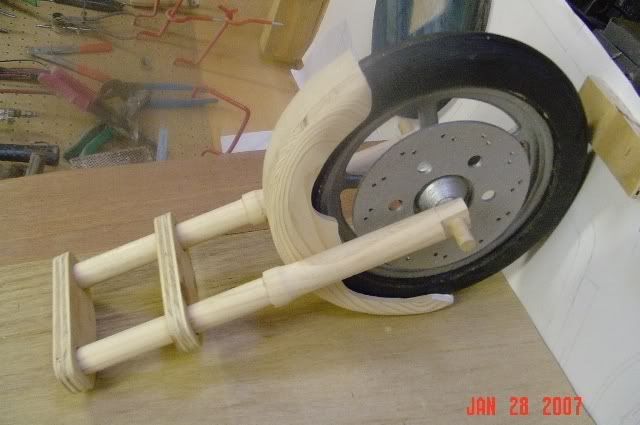 Well wish me luck,
Al
P.S.- when it's done, if all goes well, it will look like the one below on a 1/2 scale.