Discussion Starter
•
#1
•
First things first. I hope everyone had a great Labor Day Weekend.
IF not, well, you can read about mine, it was great. :twisted:
Traveling with rrounds is a must do for any member. Never a dull moment with this guy.
I just wish I could get arond the copyright he has on his mug :twisted:
He knows all the best places to stop and now that he knows I am still
taking pictures of county signs, he points em out for me.
This particular coffee stop located on hwy 88 right on the county lines of
Amador and Alpine (MS Streets shows, Amador, Alpine and Eldorado) ?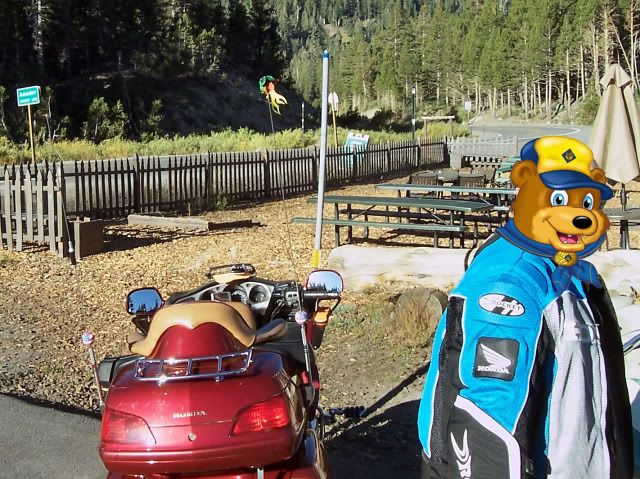 All together we went through 8 of California's counties on our short
500 mile RT to Bodie. Starting out in Placer county then to Sacramento county
and Eldorado,Amador,Alpine,Mono,Tuolumne and Calaveras counties.
Now you just gotta love this picture, read the sign in front of the truck.
I had to make sure rrounds was disguised so no one would know it was
him CLIMBING on the truck.
For a ghost town, Bodie was packed with tourist's, so is it really a ghost town?
We met a chap from the UK whom chatted quite a bit with the spyderman.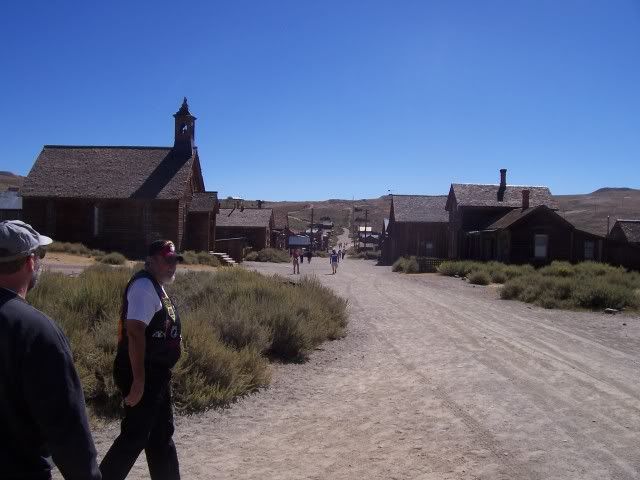 This is not a picture of rrounds taking a picture of me in the old out house
while I am taking a picture of spyderman and a ghost
Random shot from within the museum out the front door.
Probably the neatest thing in the museum was this Hearse, depending of
course how soon one might think it will be before they need it.
The spyderman must have ran out of steam, cuz he just plopped his
carcass down in front of the museum.
Time to say goodbye to Spyderman, lucky any of us have any teeth left after
two and a half miles of the washboard gravel and rock road leading into
and out of Bodie.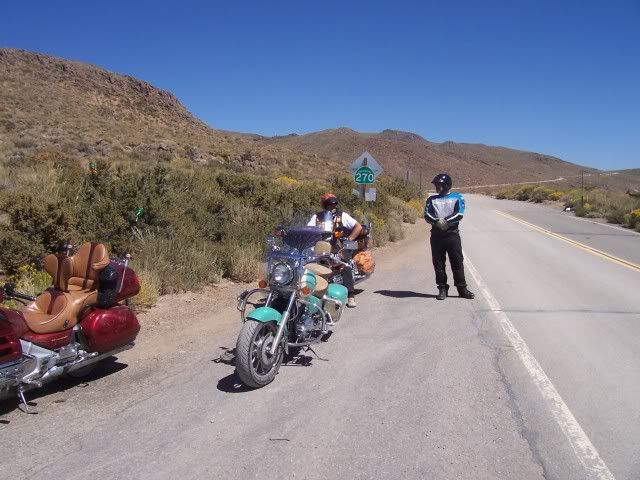 It was a great time and ride. Ya just gotta love the High Sierra