Discussion Starter
·
#1
·
So yesterday I received my lil' 1100lb scissor jack. $50 including shipping. Can't go wrong with that! Great quality and works like a charm. Will come in handy with rear wheel removal or general ass-end lifting. Nicely constructed with two separate 'twist-to-adjust' frame seats.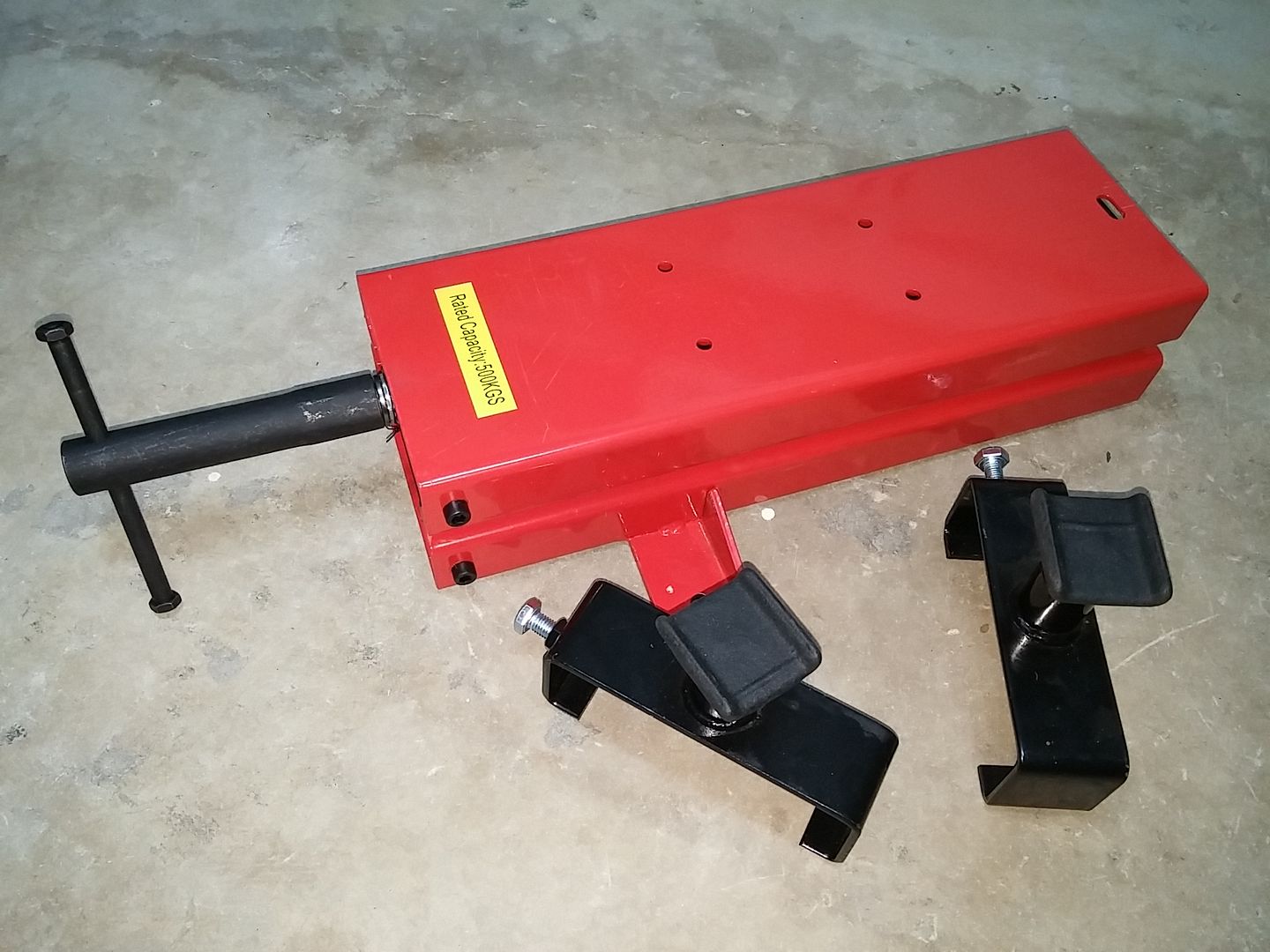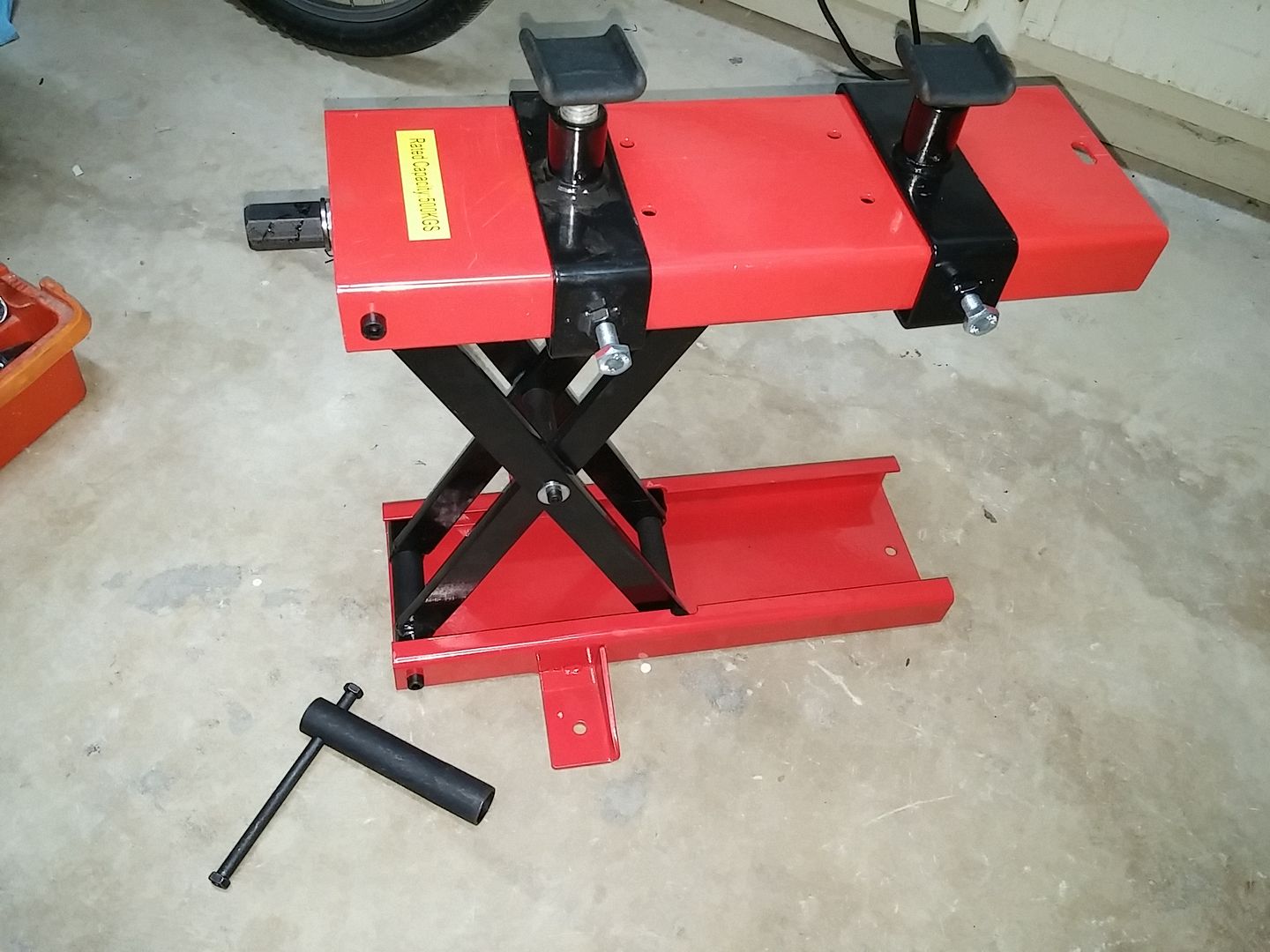 Now, for Christmas (yeah, too early, I know) I advertised to the Fam I really needed to get my tools organized! I have multiple boxes/containers and drawers in my garage and it's just too messy to keep taking everything out when it's needed. A little history: I had a beautiful Snap-On roller cabinet and tons of tools when I had my speed shop over 10 years ago. The entire cabinet was rolled out of my shop one night during a break in. No insurance.
Then divorce came and I sold off lots of remaining stuff from my previous home. Pretty much left me with nothing. Ok, so I'd like a little something to regain some organization.
I'm a Harbor Freight guy with lots of things. Some of it is crap, some of it is okay with modding, and sometimes stuff is quite good. Online I liked one for the price, so I went to look at their US General line of rolling tool chests. I checked out the display and it was okay (this model:
8 Drawer Rolling Tool Cabinet w/ 8 Drawer Top Chest
). The metal was a bit thin though. But I thought, what the hell for $370. So I took the ticket and went to the counter. I asked for her manager so I could request we open the box and inspect before purchase. When the manager came up, she was like, "What's the problem? It's in a sealed box and the box is not damaged." ... Okay, so right then I'm a little insulted. I tell her that I've bought and have had other friends buy larger "packaged" items from here only to get home, open the box and find it damaged. She makes a face of "unbelievable" and instructs the cashier to assist me. I open the smaller box first, the top container, and guess what? YES! Big ol' gash on the lid like someone dropped it at the factory! Unreal. So I looked at the manager and said, "Well, I saved you a return from a potentially dissatisfied customer." What a bitch, for real. Anyway, I then asked if I could purchase the floor model since it was in good shape seemingly. At first, she said no ... figures. But then she agreed. Upon inspection though, the keys were missing and so was the side handle. They could not find the keys, and yes they are keyed independently so the other ones did not work. The cashier apologized stating they were expecting more on Tuesday.
Okay, well that was almost a spontaneous purchase, as I only went in to look. I'm happy I didn't buy it though. Oh man, now the score for me today was a 26" wide Heavy Duty Craftsman 15 (16 if you count the opening top) drawer rolling tool chest! I had been searching Craigslist as well for a couple weeks and a few had sold locally and some others where just too damn far away. This guy said it was few years old, but barely used as it sat in his home garage next to another one that he had. He bought it as a spare, but never ended up really using it. So no rust, no dents and only a few slight scratches ... big deal. This model isn't made anymore, but the most similar one is this one:
11-Drawer Red/Black Heavy-Duty Ball Bearing Combo: Storage for home or work
selling regularly for $770 and on sale as of now for $583. However, it's still shy a few drawers and no smaller upper ones - I like those for screw drivers and such. Anyway, considering the shape of the used one (pretty close to new) he was asking $250. I got him to $200. Not too shabby! And it is superior steel and construction compared to the HF ones.
Now to clean up some of my mess, haha! Oh, and yeah the Christmas part: My son, step-son and wife are splitting up the money as my end of year present ... yes, FREE!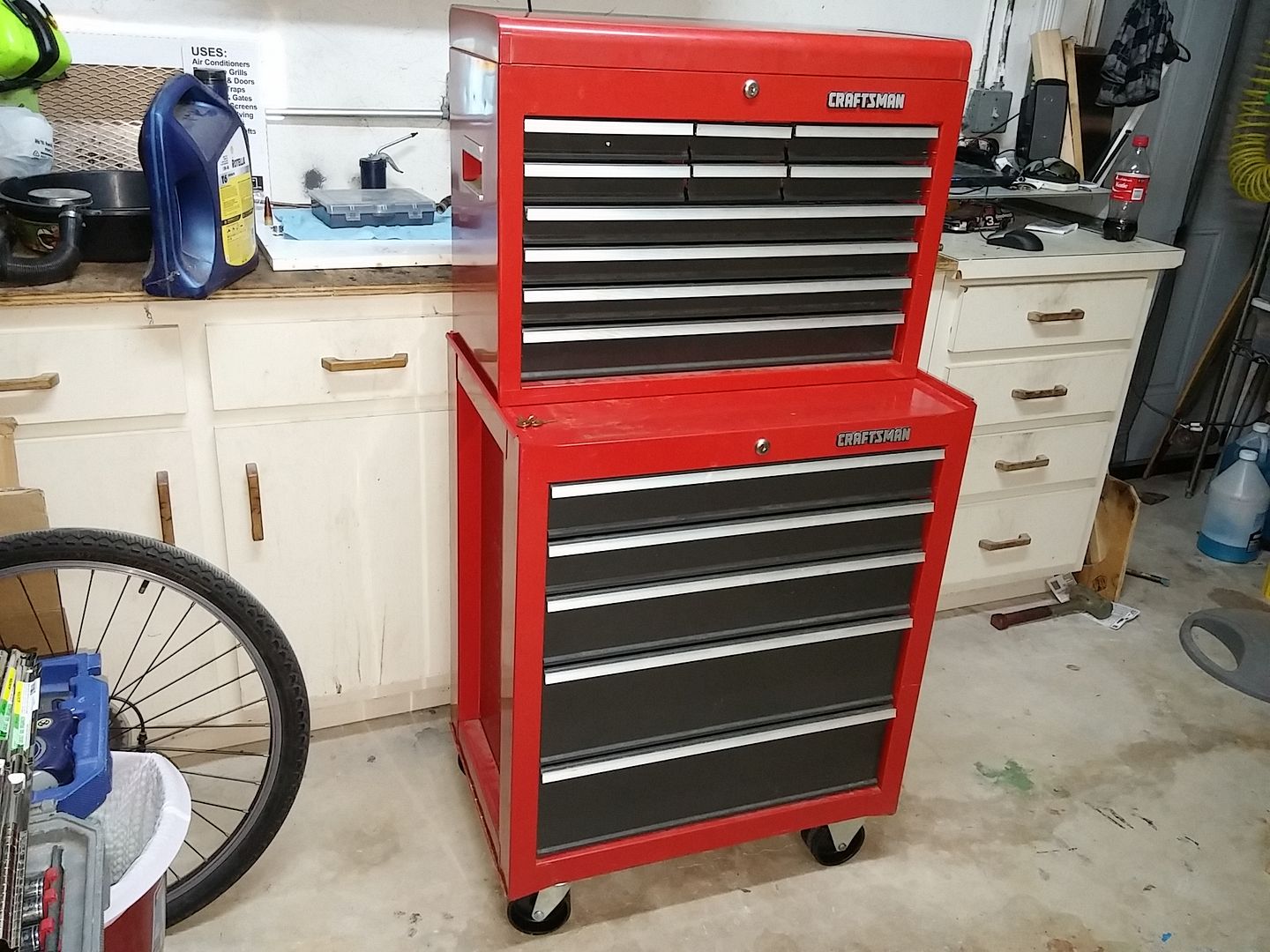 Just a sample of some mess: