Discussion Starter
·
#1
·
I'm hoping that someone else on here has some experience with drag pipes. If there weren't so few choices, I probably would have chosen a 2-1 exhaust. But, since that's not the option, I chose this one.
With the baffles in, it was more quiet that my stock exhaust with its baffles cut out with a hole saw. I was sadly disappointed with this sound. It was way too quiet.
With the baffles completely out, it sounded great at idle! A bit loud, but had a nice deep rumble. However, riding it, there was a noticeable loss of mid-range torque and it was much too loud.
I cut the baffles leaving only a few inches after the bolt and it seems better. Not as loud, and it feels like there's more power up top without a massive loss in the bottom end. It sounds ok. Not raspy or tinny, but not as deep as the baffles completely removed.
Has anyone come up with a trick to get the sound a bit deeper? I'm considering doing the "lolipop" trick or Big City Monster baffles. Has anyone experimented with mounting baffles further up the pipe? I'm considering that, but would prefer not to drill my pipes just to try something. Worse case, I may just try a few other options knowing that the way it is now, isn't all that bad.
Here's a pic with the Cobra pipes installed: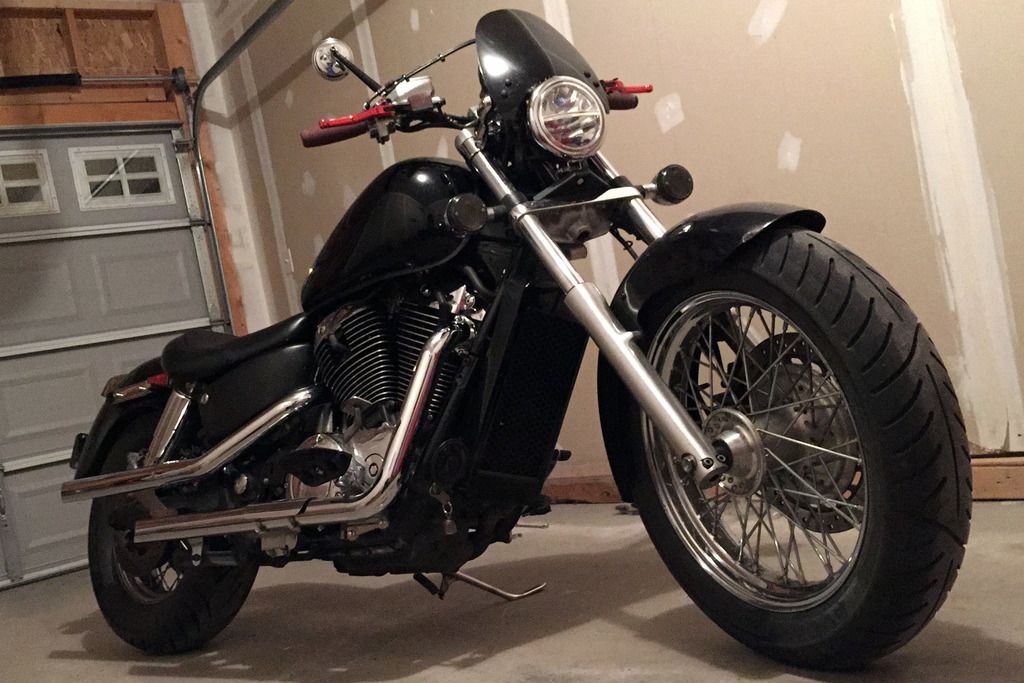 For the record, I've already made a few other changes since that pic was taken.