Discussion Starter
·
#1
·
So hopefully anyone that does their own mantinence on a older dual carb vlx will understand my pain. Removing the stock air box.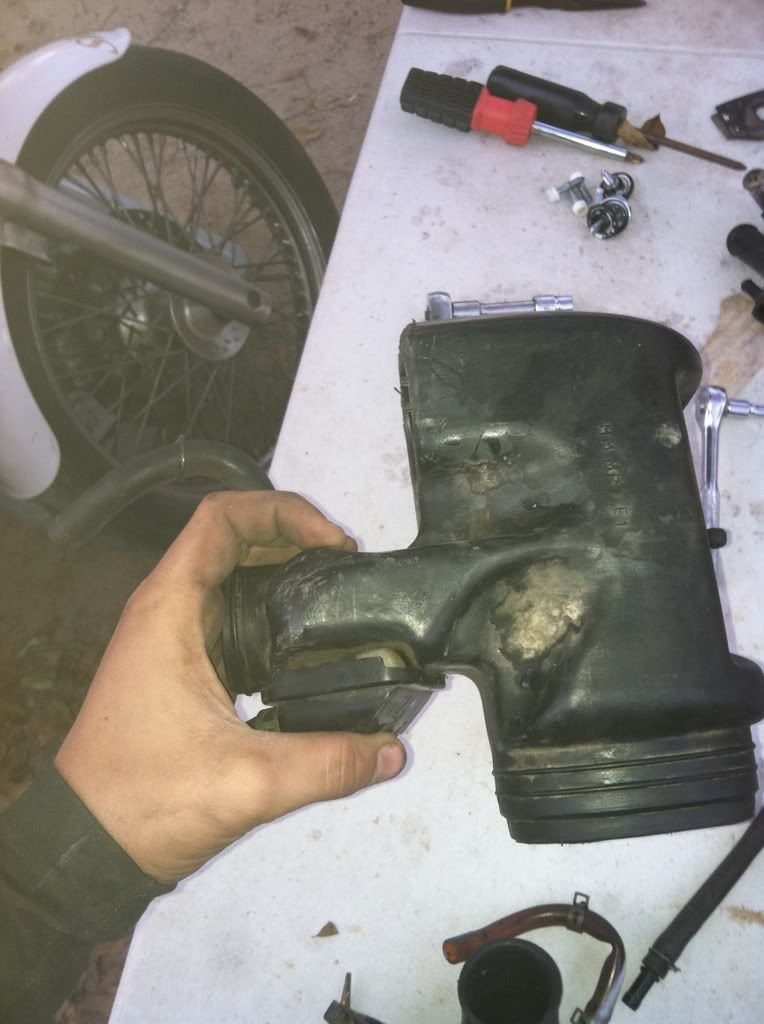 I swear I remove the carbs twice a month and the air box is a PiTA (to say the very least) to get out of the way. And you although phsyics says when a softer material is rubbing against a harder material the softer material will wear first, this bike has proven that different. For years the vibrations of the PLASTIC air box against the ALUMINUM valve cover has worn away at the VALVE COVER! So I decided to make my own air box! A "better" one with the same air filter. It was time for change, then I relized change, change was my answer! Well not literally change but what held it!
I know your at least smiling at what you might think is "rigging" but it turns out nice! :mrgreen:
So I cut the clear change tube used the bottom of the tube stand to make an end cap and the top to make a flare to mount to the air filter and some custom PVC fittings.
A few minutes of epoxy, dremeling, measuring and a lot of ingenuity and
I had a new air box! It fits sooooo much better!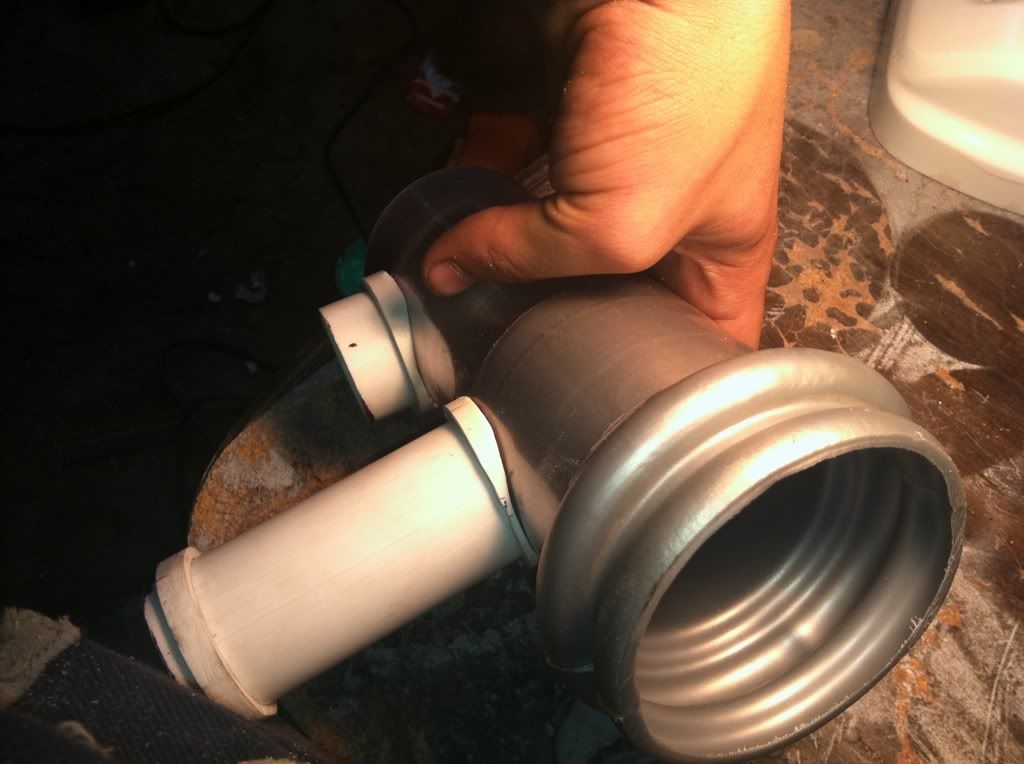 It installed Sam way as the stock one and I can go back to the stock one at any time!
I still have a few little things to work out but it works great the stock air filter clamps right up to it snuggly took it for a ride and absolutely no problem with performance. It is also opaque (see through) so I can make sure their is no gunk in the box. Thanks all!