Discussion Starter
•
#1
•
I answered this in another thread but thought everybody may not see it.
We use them on all ours cars and will put them in the new Aero ASAP.
I put them in an old Airstream trailer and it made a difference and a half.
You can take off any ugly lead weights and you put these in thru your air valve.
Each tire size gets different weights, they work good.
Here's the
site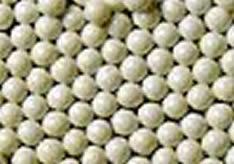 Company claims
# Glass smooth ride, every time, all the time.
# Dramatically longer tire life
# No rebalancing
# No spoke or rim weights
# Easy to install