My bike seems to be running ok ('98 ACE Tourer VT1100T) with the E85, though I would LOVE to get better gas mileage (averaging 37 MPG since June). Here's a pic:
I have thought about running 93 octane through the tank a few times, and did so one time, but the MPG remained pretty much unchanged (went from 37.3 MPG to 37.6 MPG).
My front rim is highly polished and I plan to have the rear rim done over the winter (actually, a spare rim that I bought - then have another Metzeler ME880 mounted) and have the front lowers polished to a shine and see if the "slippery" factor will bring me up a MPG or two.
Also plan to re-shine (thanks, Daunte!) the Jardine Turn-Downs and replace the Jardine Slash-cuts on there now, as the Turn-Downs have a deeper sound. If they don't polish up nicely, I want to get them re-chromed:
Before (both pipes):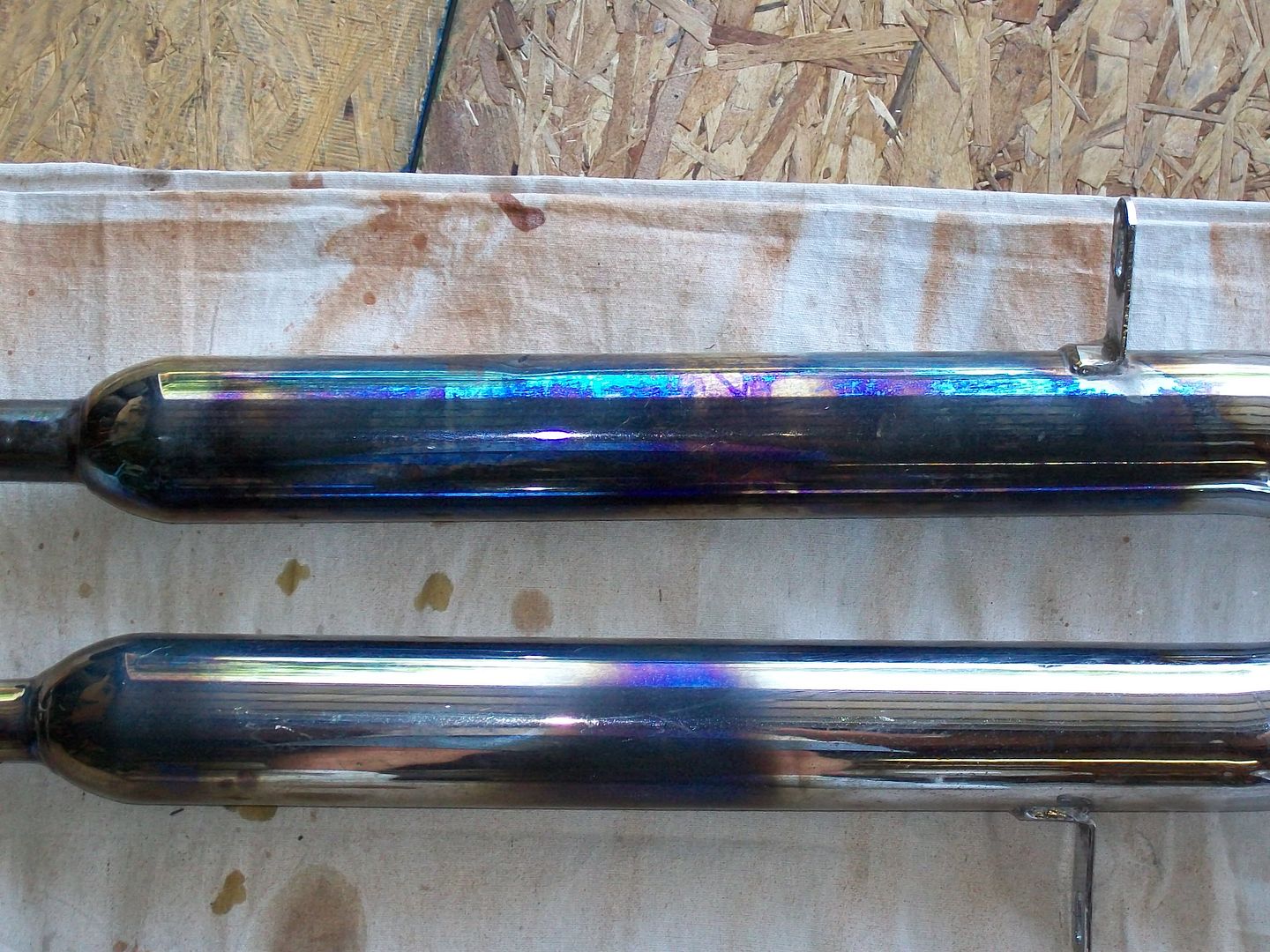 After (right pipe):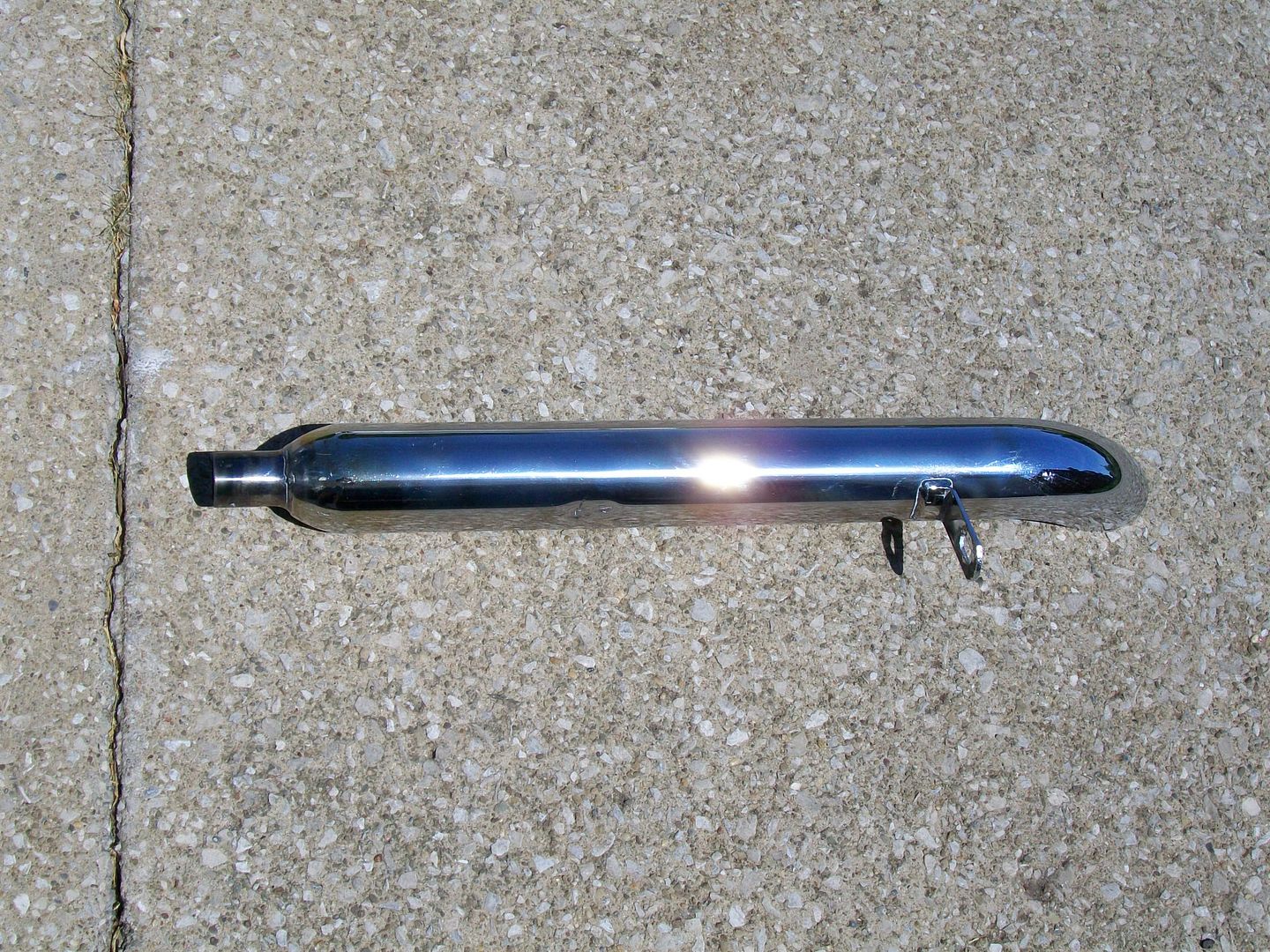 I am also selling the Mustang seat with driver backrest (model 79161) and looking to replace it with the model 75011 (any takers? Ha-ha!).
Further, I am looking to add LED's to the radiator and front fender to show off the AWESOME polished front rim (LED's as of now):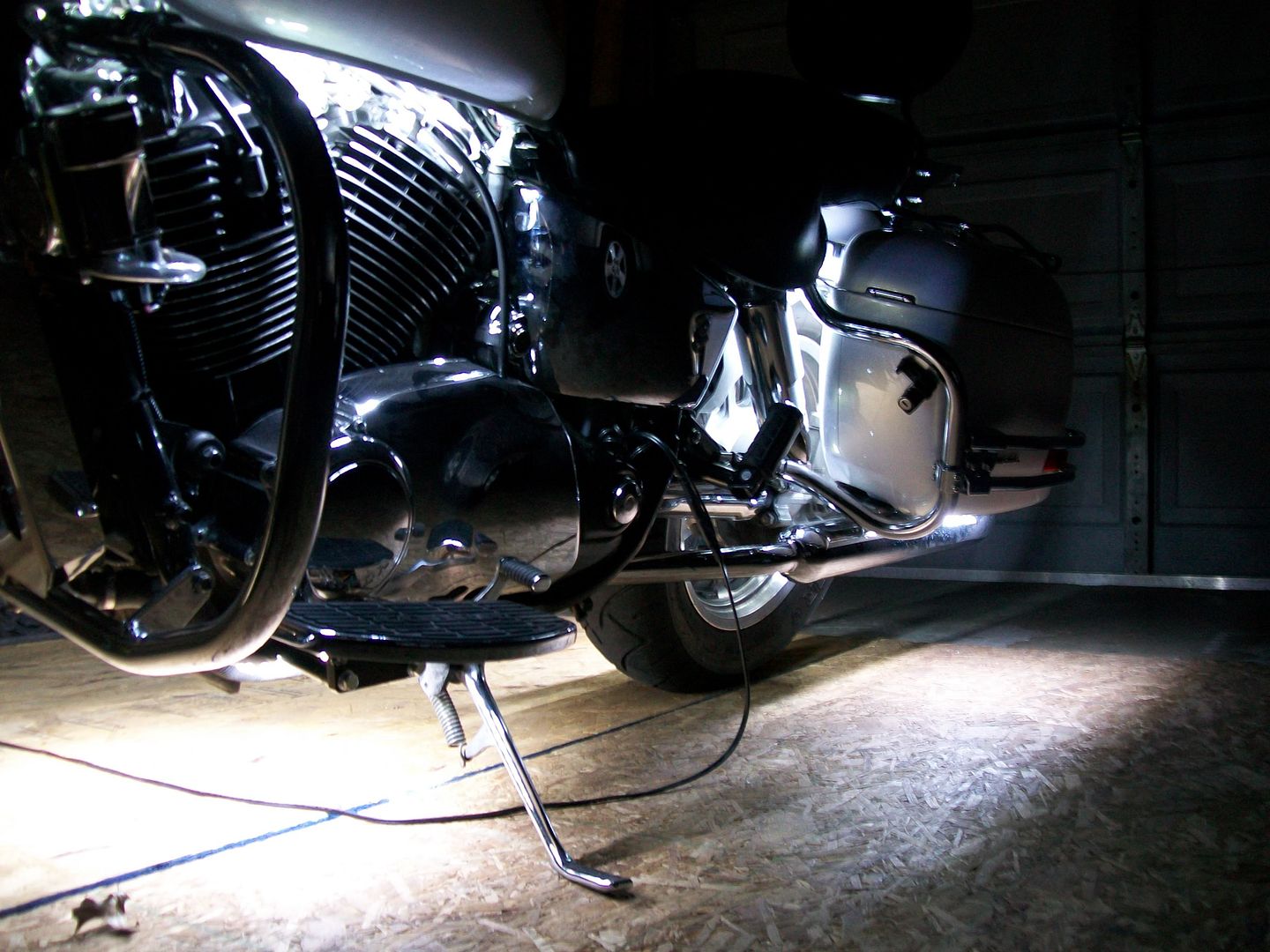 Pics of the rear with Skull LED's as brake lights (in addition to the stock brake light):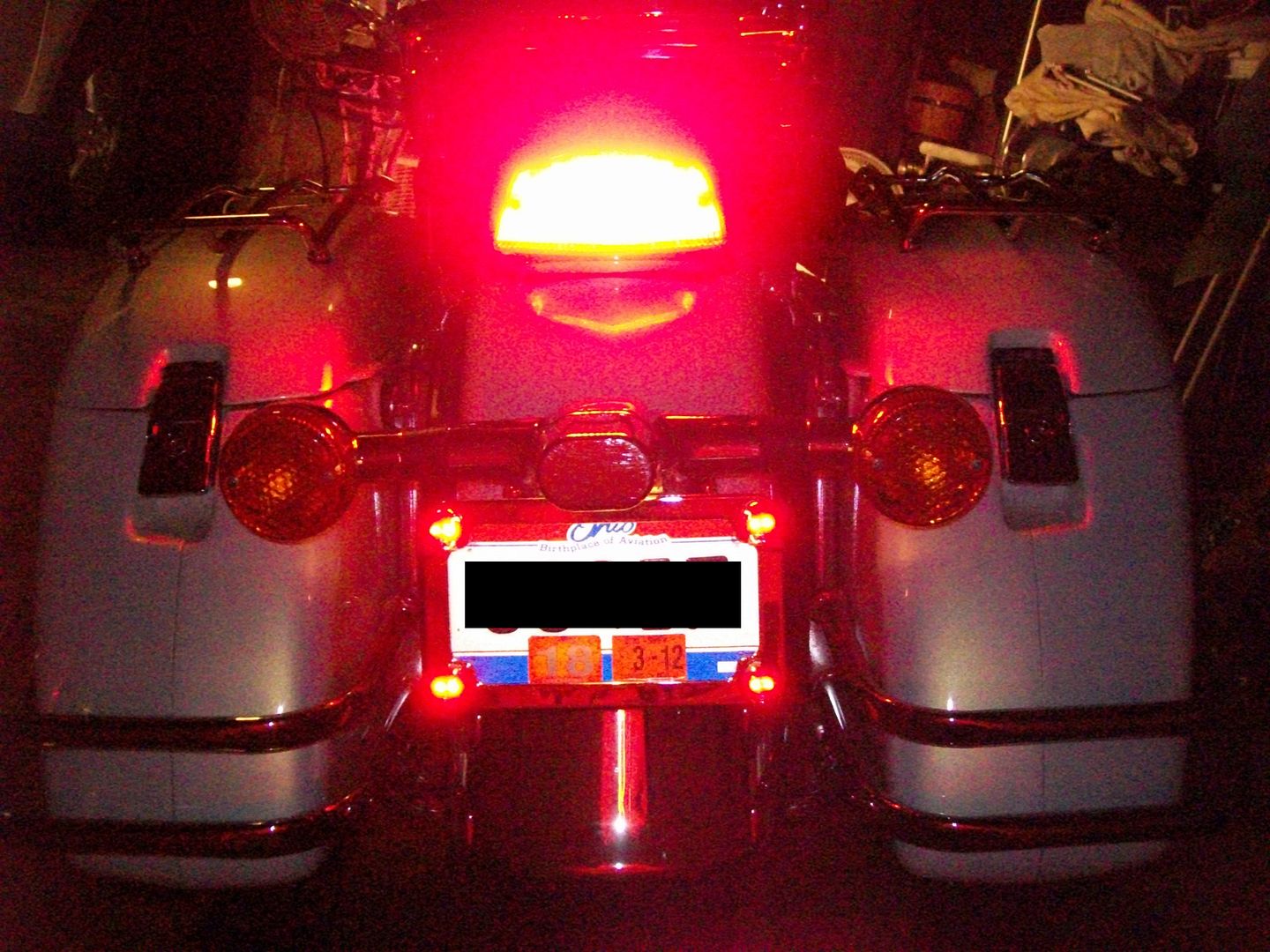 So my question to you all is:
For lunch tomorrow, should I grab a McRib at McDonald's while they still have them or head to Wendy's and get the new Dave's burger?