We're off for BBQ!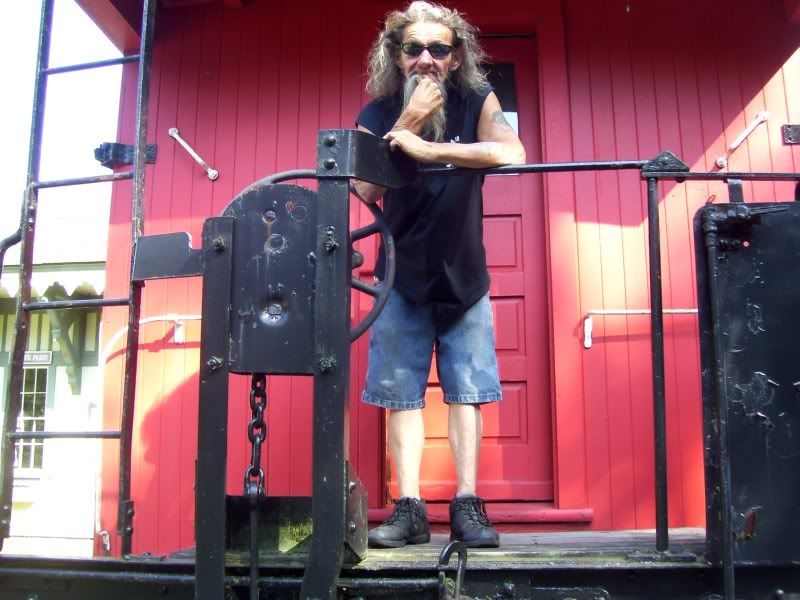 Ok, so we heard of a new rib joint in Sunapee NH, caller the Wildwood Smokehouse. Now as of late I have gone into such culinary ventures expecting the worse, but hey ya never know til you try right?
we head out on to 114, which was experiencing heavy road work and new tar, something I made note of in case some late day showers came through, I was not taking this route home.
After the construction mess it was and easy glide down 103 to 103b on to 11 then main street, which takes you right into lake Sunapee's harbor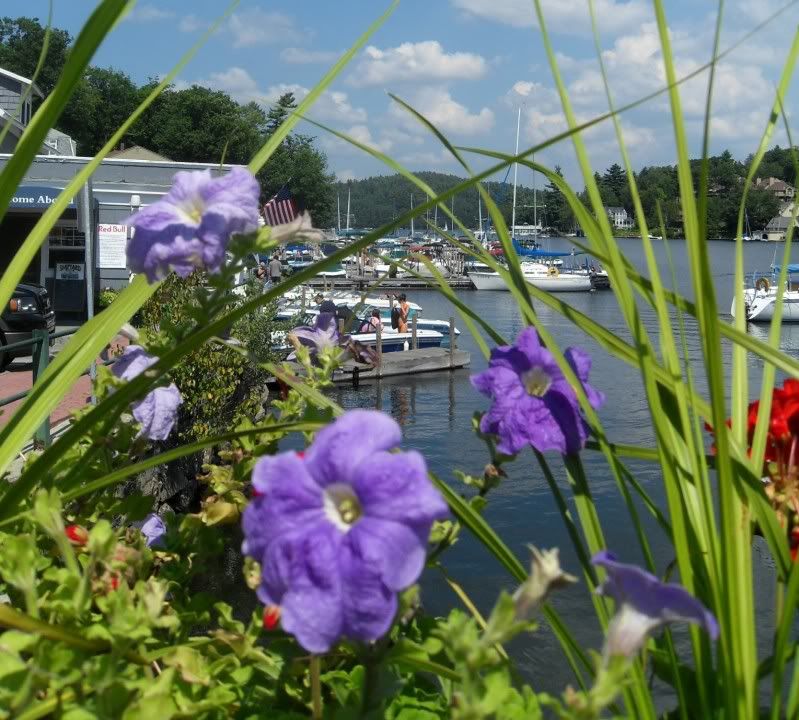 The smoke house is located just before the harbor comes into view, but we got off and did some pics before eating
River walk
The building to the left is a historical livery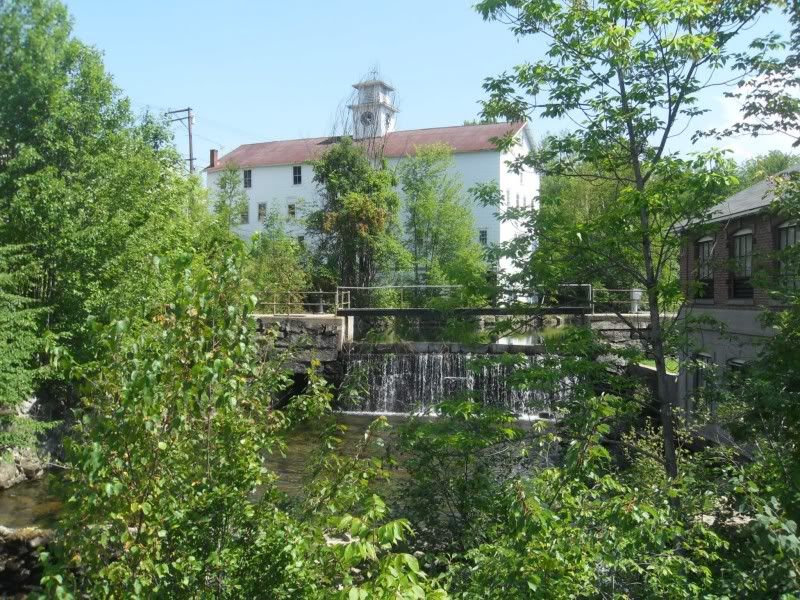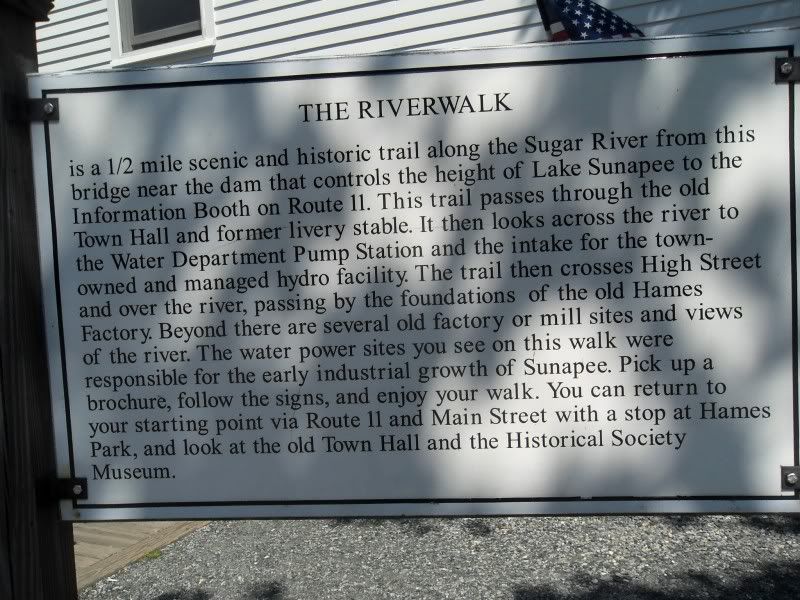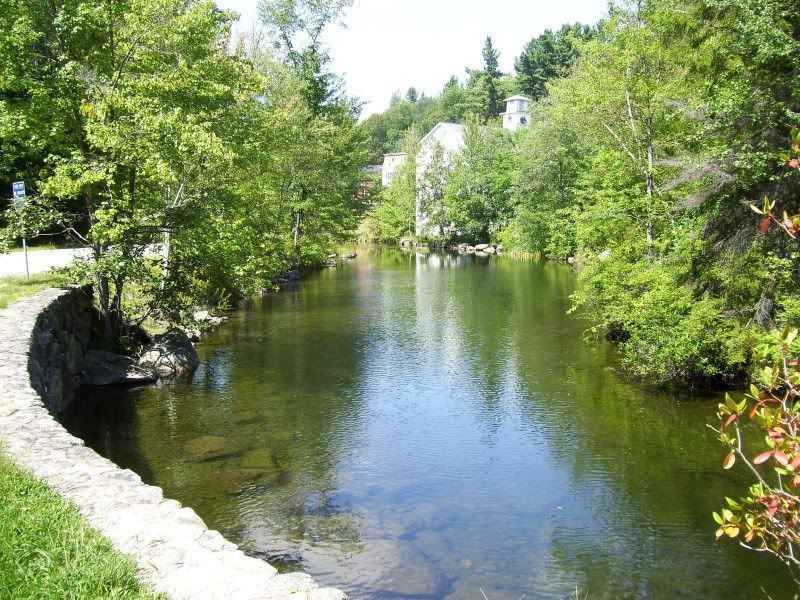 Ok enough pics, lets eat some que!
The entrance is plain but not unatrractive, and the smell of smoke is in the air..could be a good sign..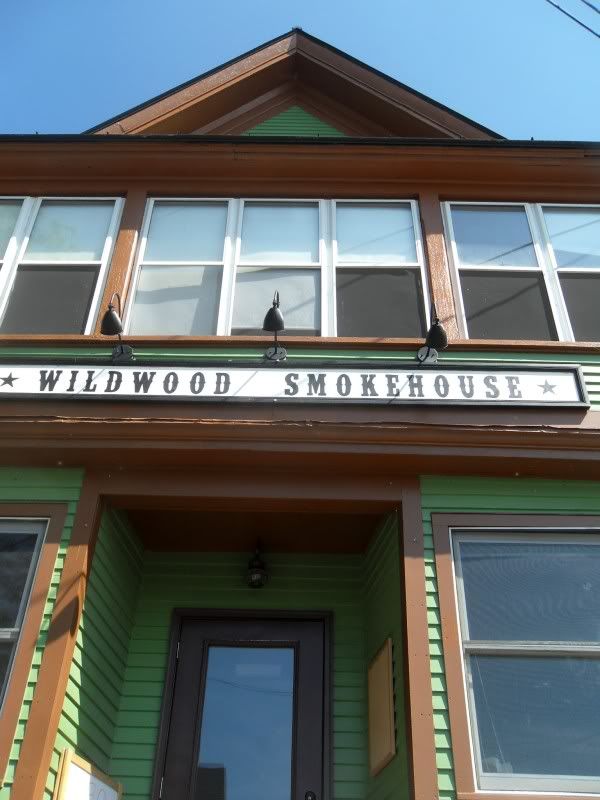 Inside is a cramped but nicely decorated interior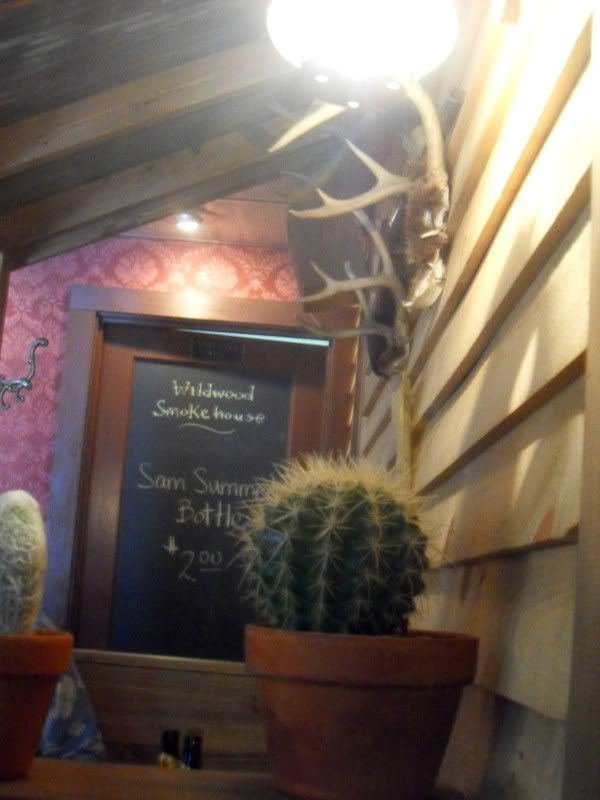 It's Saturday, it's after the normal lunch rush, but it is taking a long time to notice us, in fact we ended up seating ourselves, the co-owner is playing politics with one of the moneyed locals..business first I guess. By the time we are asked for our order we chose the two meat combo platter for $15 and change, by comparison Goody Cole's (our new standard for heavenly smoked pork parts) gives you a hefty three meat combo of real "honest to goodness you think you had died and God let you tailor make your food for eternity bbq"
This was not Goody Cole's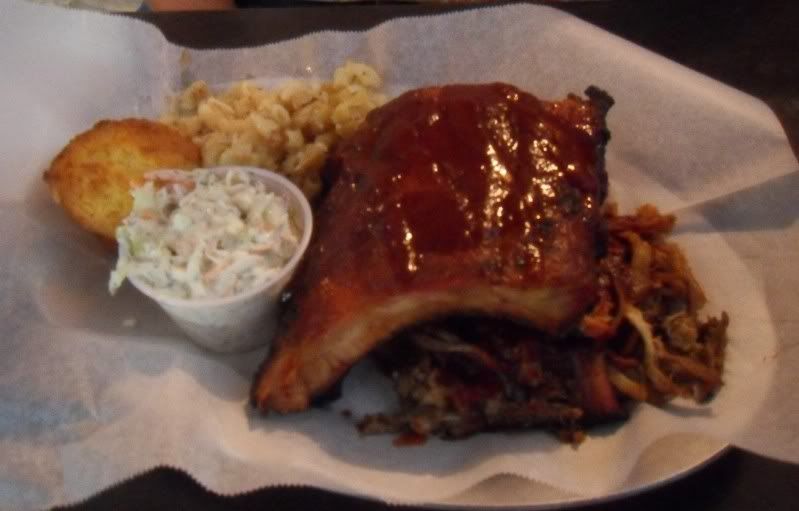 I do admit though splitting the ribs did reveal a nice smoke ring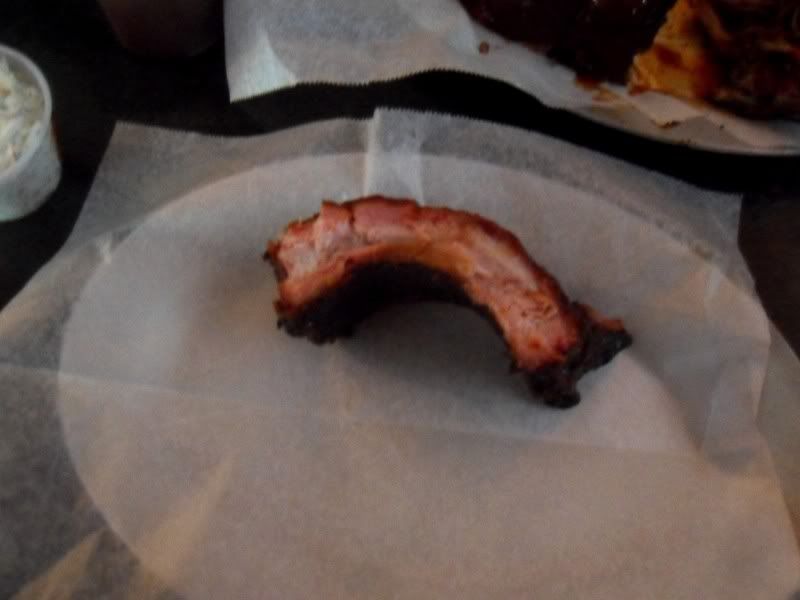 However, just as important as the smoke ring, is the wood that created it. Sorry, but I am a hickory snob, keep your Apple or Cherry wood for furniture, pork needs HICKORY! Oh and rub, you know a rub that has oh, maybe some spice..that would be nice.
The ribs are also fatty, and yes the meat needs all the sauce it can get. The pulled pork however is the most poorly cooked of the two. Pulled pork, to me anyway should be moist, dancing with bark and spice, just a hint of fat, and ooooohhh soooo smokey, thick hickory smoke that permeates your hands and clothes.... droooooooooollllll!
This stuff? Stringy. How the heck does one get stringy pulled pork, Stringy and..dry! I don't know but it seems common place for "pits" around here..yuck!
Oh well, like I said I wasn't expecting much.. so on we go...
We stop for a bit in Springfield NH for a few shots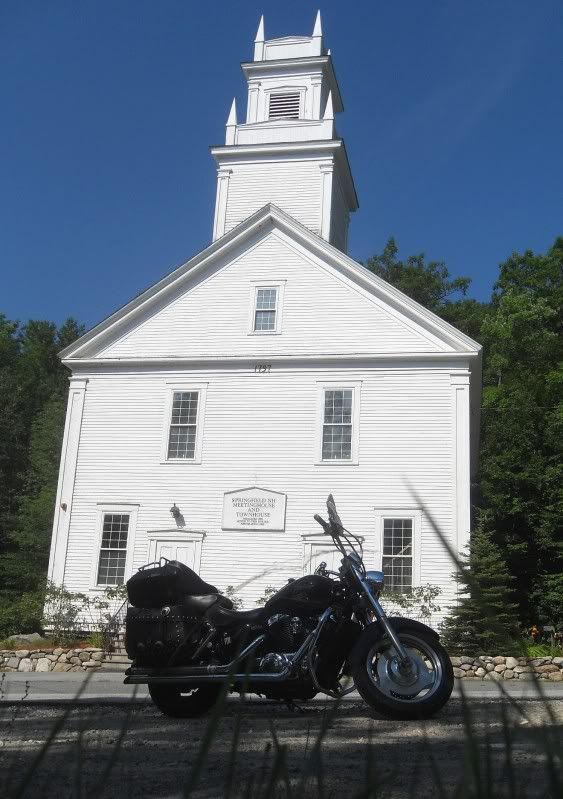 Yeah I'm a ham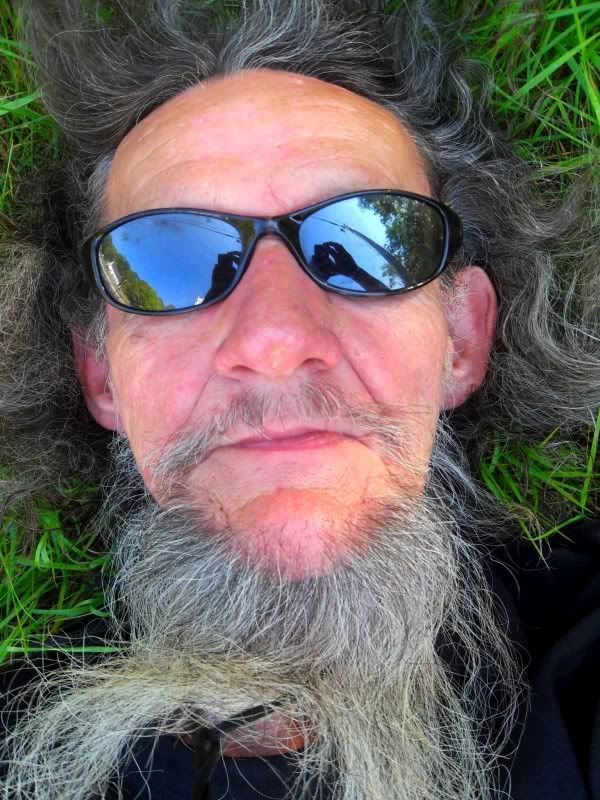 We take 4a to 11 into Andover, stopping a bit at Potters Place
Richard Potter
( click link ) is believed to be the first truly commercially successful magician in America,whose works intrigued and probably shaped a young Harry Houdini.
This now defunct depot and village was once a bustling little community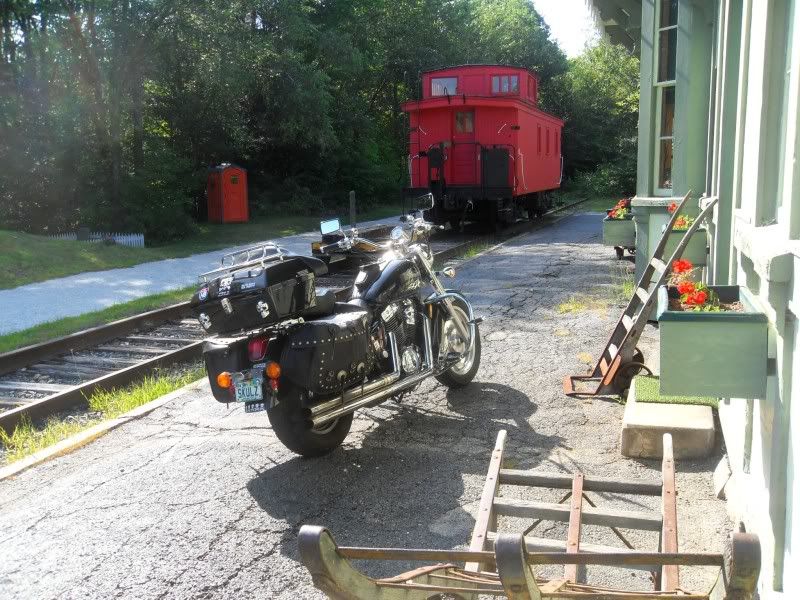 Although it makes for a good photo op, I was a bit disappointed to later find that they moved their graves from their original site
This little garden was made inside the original Potter homesteads cellar hole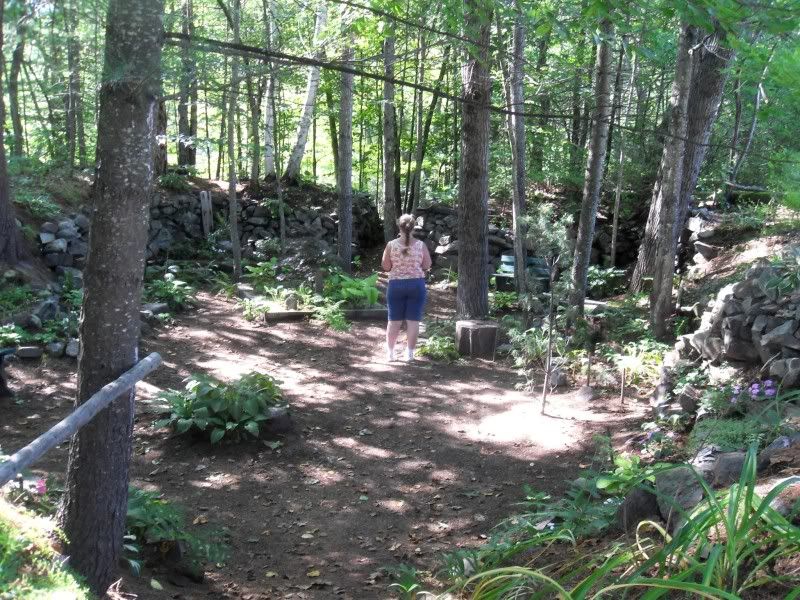 All in all it was a beautiful day weather wise, we passed through a few cool spots but nothing that required anything but the Sickboy, and we also passed through a few spots that really did see rain.. but not on us!
Lots of road work in various stages were found on our journey, some a bit more uh..rugged then others, I follow a simple rule of thumb that I did not need to apply today, but will not hesitate to do so.. there is no shame in turning back and finding another route.
Anyway thanks for reading.. later