Discussion Starter
•
#1
•
Instead of wasting the weekend having to watch all of the Superbowl propaganda on TV I got to go to the Easyrider V Twin Expo in Cincinatti. It was a trade show but it seemed more like a bike show as there were hundreds of awesome bikes (I even found 2 Hondas and a Suzuki there) that the vendors were using to show off there products on. Some of the elite bike builders were there as well (I can't remember all of their names but Jesse Rooke and Bill Lane were walking the floor and talking with people)
Here's some pictures. My camera sucks and it's a pain in the ass to try to take pictures when you have people walking in front of you every 2 seconds.
http://s170.photobucket.com/albums/u242/cd_god/
I'm not really a bobber fan but I really liked these 2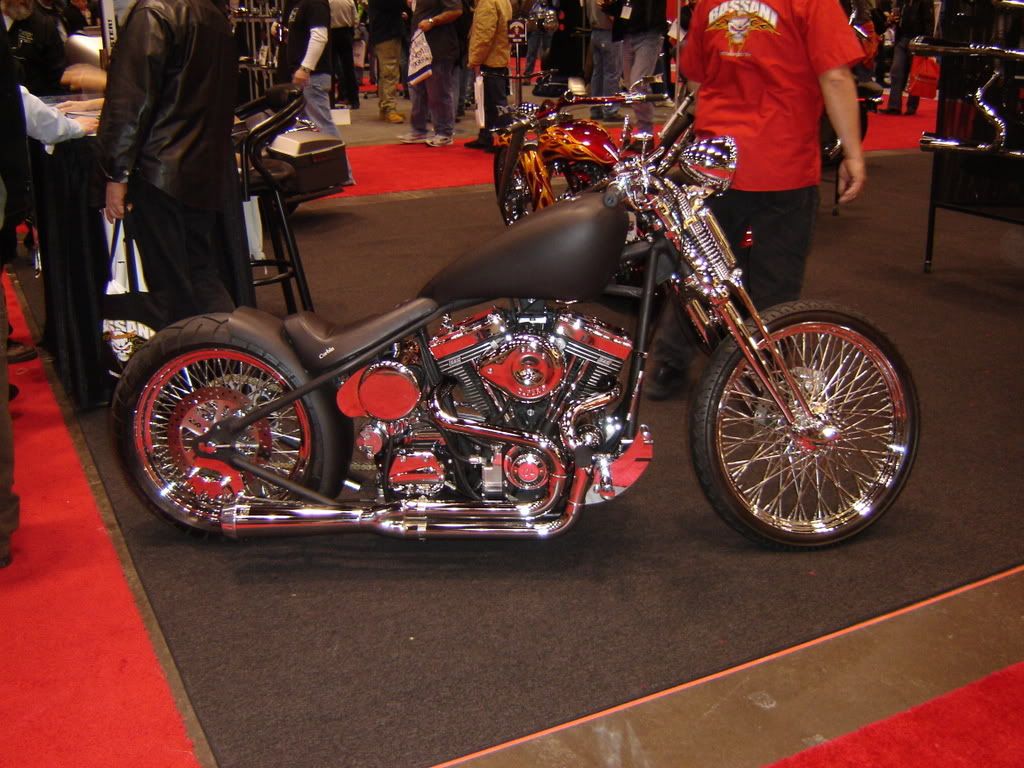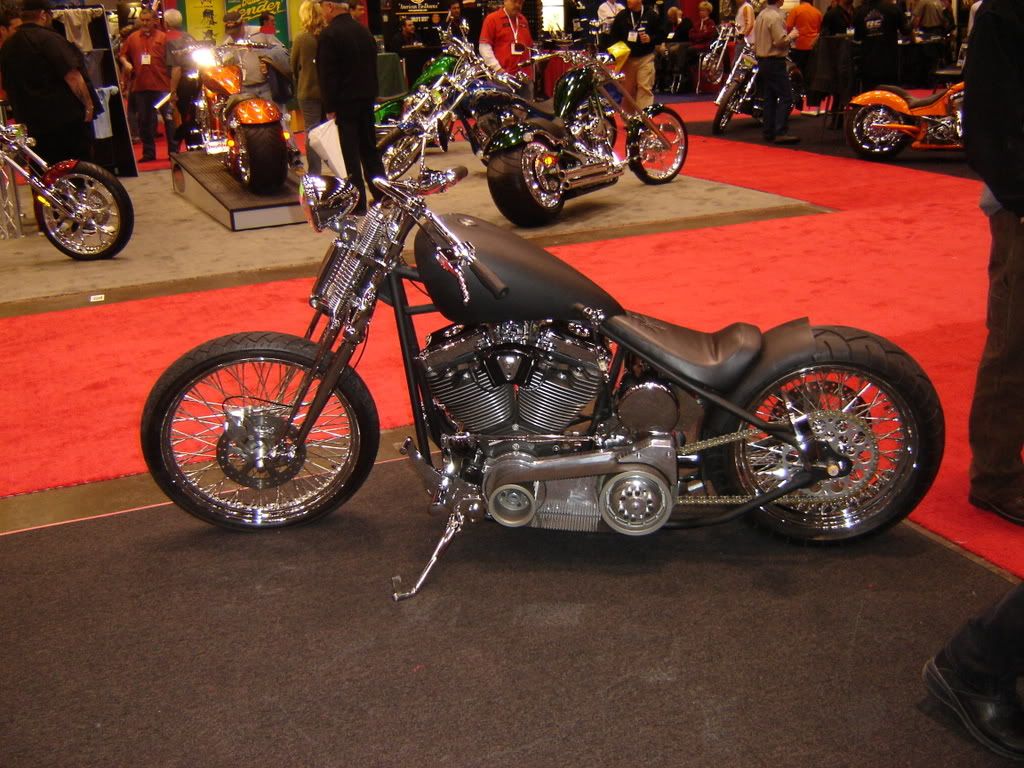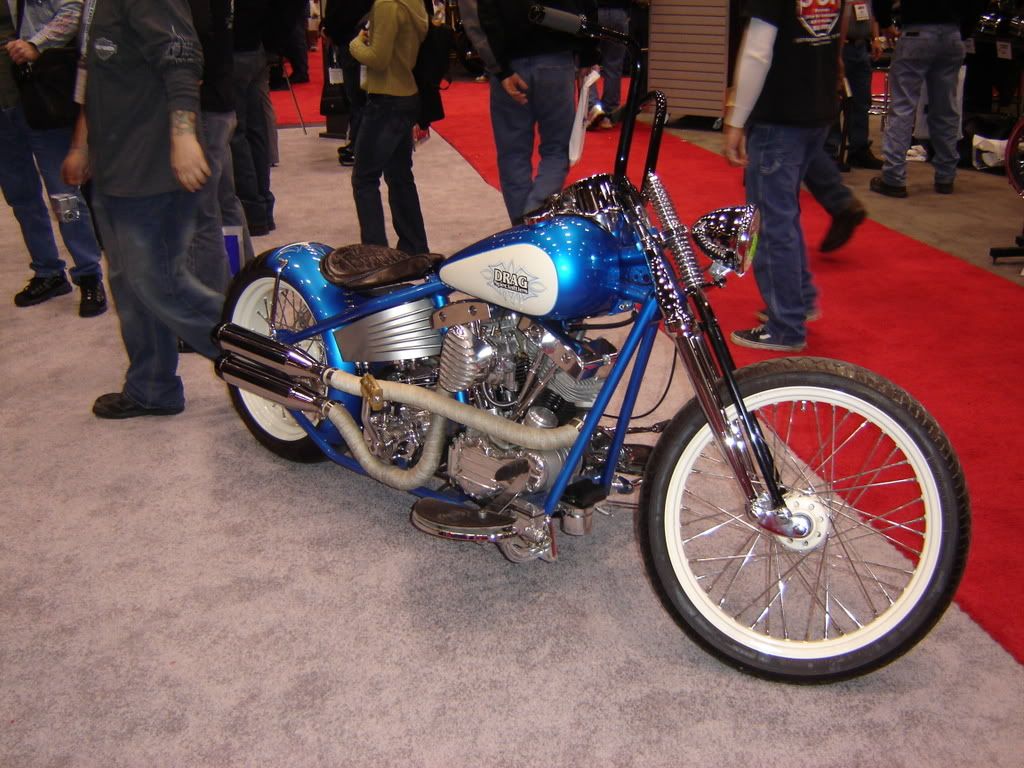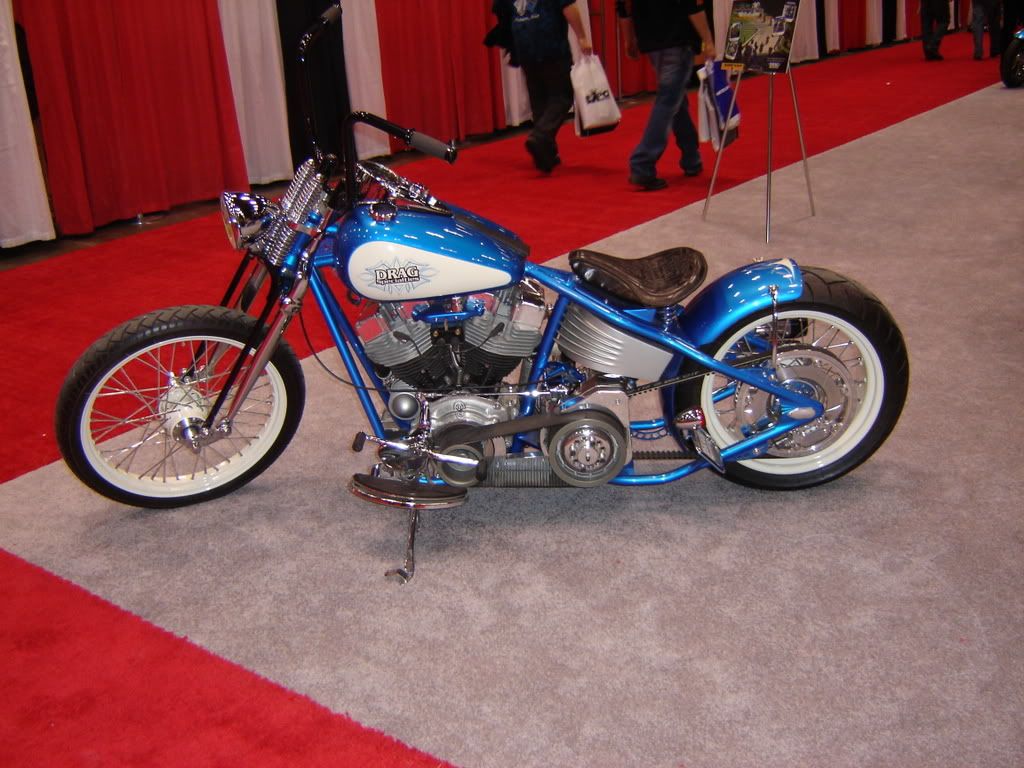 No picture of the Confederate Wraith can compare to how awesome it looks in real life. The carbon fiber springer front end, carbon fiber wheels, carbon fiber frame (which is also the gas tank) is unbelievable.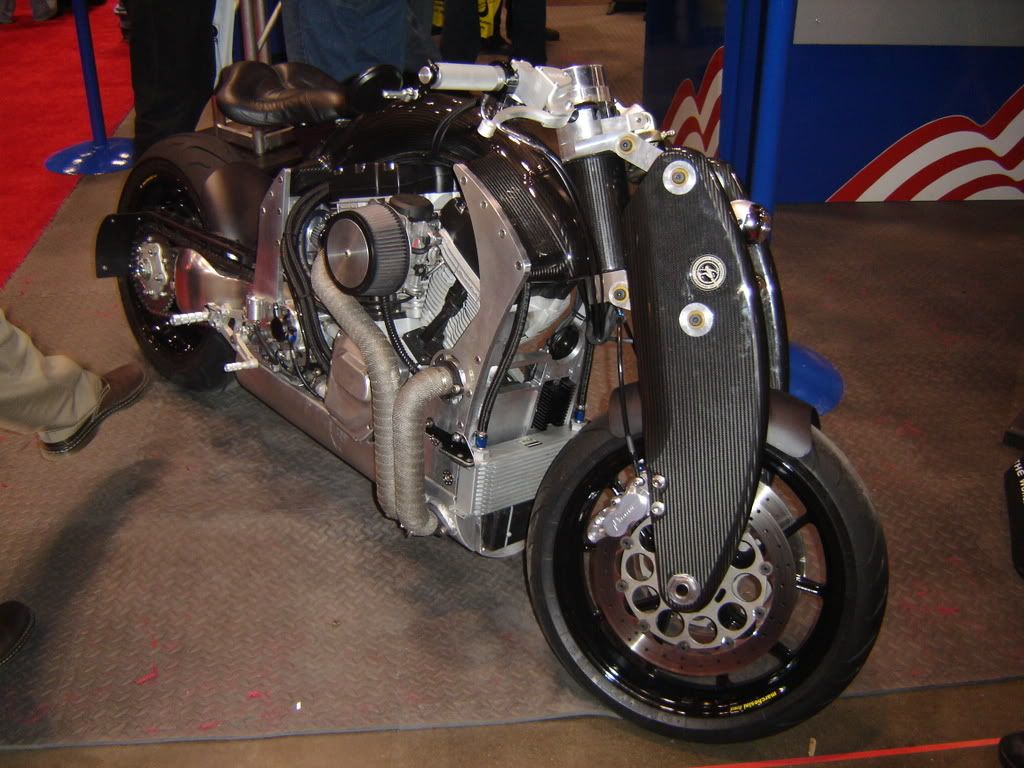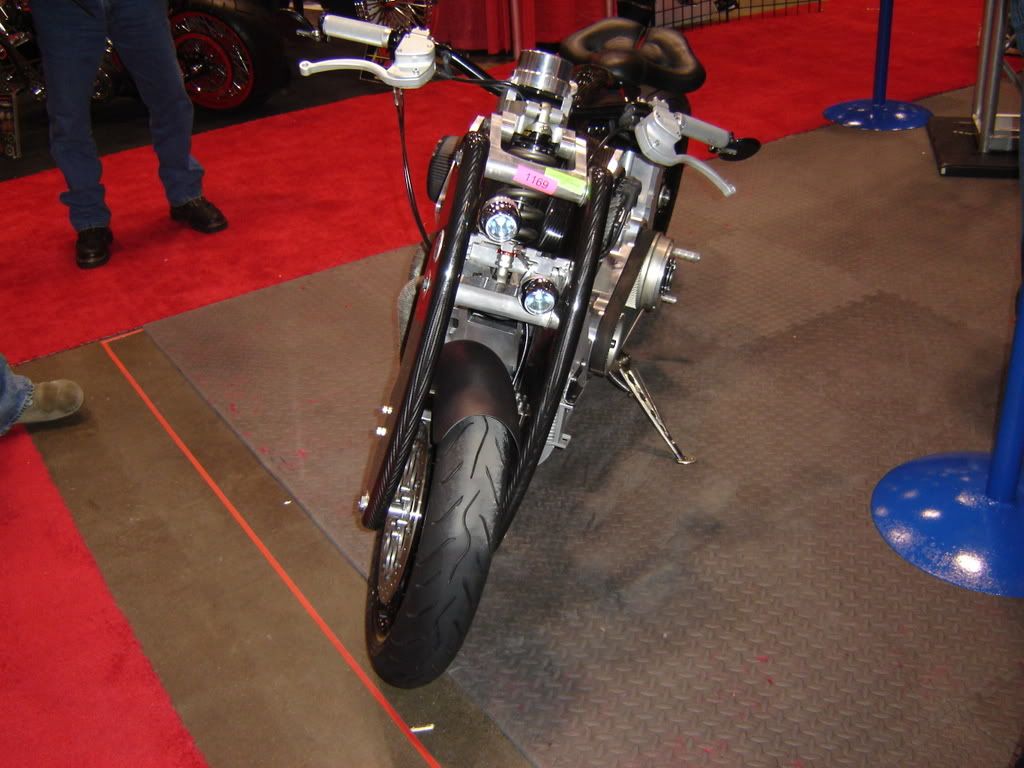 Tired of all of those stretched and raked bikes that you can't see over the handlebars? Then this is the bike for you. The 26" front wheel is higher than the tank and even the headlight.