I have been annoyed lately by only getting about 130 miles before hitting reserve that I started doing some research. I always thought I was getting bad gas millage because I was pushing 70-80 mph. But lately I have been sitting in traffic more often (going into work earlier) and gas millage hasn't really improved much. I decided to check my air filter and this is what I found.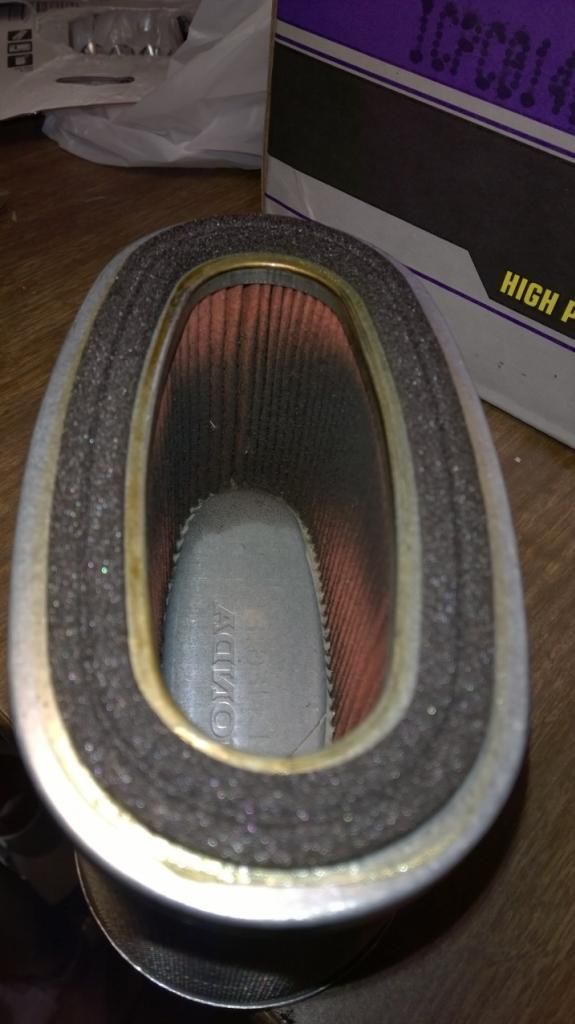 and what looks to be oil
Weird thing is I did my first oil change several weeks ago and put in royal purple and since that has a purple tint to it so this looks like it's been sitting there for awhile. Is it possible the dealer I bought the bike from put too much oil in? I haven't had any performance issues other than every now and then if I open the throttle the right way (example downshifting and matching the revs) the bike dies out and comes right back.
Now for sure I am guessing I need a new air filter? I am going to check my oil levels to see where they are at.
The bike also only has 8000 miles on it. Here is my fuelly for the mpg
http://www.fuelly.com/motorcycle/honda/shadow_750/2009/Sandwich/286092
. I also do remember getting 37MPG while doing 80mph for a straight 200 miles but I think that's just the limits of my 750.