Discussion Starter
·
#1
·
I have an 86 shadow. If you haven't seen it from my other thread, it looks like this: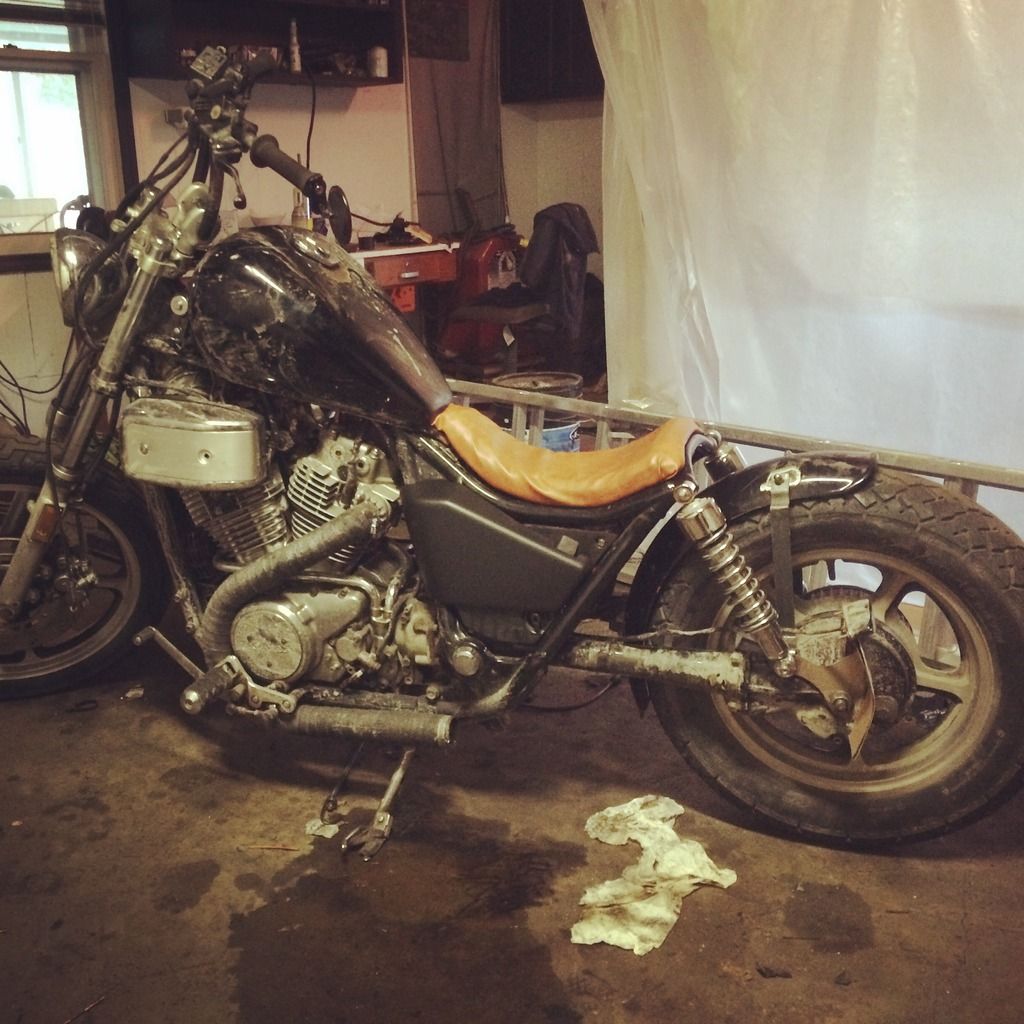 That exhaust was a jardine exhaust that i cut off, then i installed a lollipop baffle in the ends. If you don't know what that is, it's just a washer that's welded to a bolt, then bolted into the pipe to give some back pressure. (it increases torque)
I have stock air box/filter.
I went from 42 pilots to 45, added two needle shims from carbjetkits.com, and went from i think 112 mains to 118.
It runs way better! but pops and shoots flames on decel and still feels hesitant in upper rpm. The motor feels held back, i haven't gotten a chance to pull the plugs yet, but does this sound like it's still lean to you guys? I tried screwing the pilots out to 3.5 turns and it's still the same. Starts right up and idles perfect, revs good in neutral it seems, doesn't stall from idle if you snap the throttle. Carbs are 100% spotless, intake boots and stuff are all sealed, no vacuum leaks, i removed the small vac pot on the side of the carbs. Exhaust gaskets are questionable, but could they cause all these problems?