Discussion Starter
•
#1
•
In most states the dot has a certain speed that your turn signals can flash,
and on most motorcycles if you change your turn light bulbs to LEDs your
flasher relay will not work or will flash to fast .
LED turn light bulbs draw very little watts and most flasher relays require
heat of two light bulbs to cycle the flashers, they are called thermal flasher relays, and
thay will not work with LED light bulbs
here is a $10. fix for the "Too fast flasher"
First find your flasher relay on your bike and remove it , look on the bottom and see if it has two prongs or three.
Most bikes will have two you will need to go to your auto parts store and get an "electronic flasher" (EL12).
For 3 prong you will need electronic flasher (EL13).
I went to @
[email protected]
auto parts and in the aisle with the interior light bulbs was the ten dollar flasher.
The plug for the original flasher was smaller the the new one so i got some solder less connectors and
some spare wire, and on the bottom of the flasher there are plugs one marked with the "X" , and the other with an "L".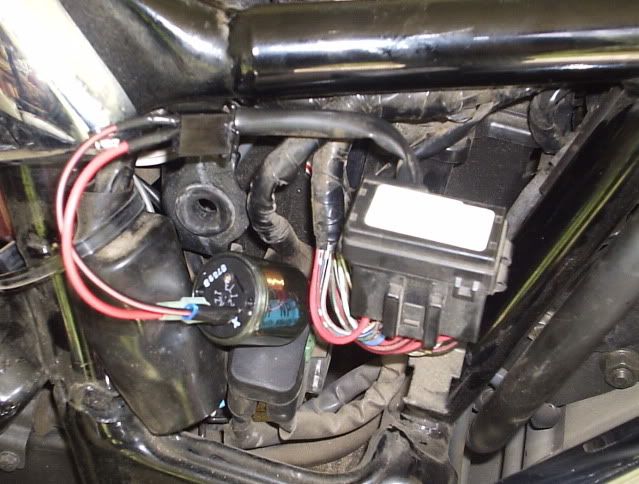 I plugged the "X" into the side with the +12volts and one marked with the "L" into the other one (load). and
for the three prong type , the "P" is connected to the indicator light.
tape it up out of the way
what do you know ,,,,, IT worked.