Discussion Starter
·
#1
·
so i have LED lights for my signals for awhile now but was never impressed by them. when one of my clear lenses for my signals broke i decided to shop around for new lights for the signals and brake light. i also changed the front head light as well. so heres my reviews on what i did and the results.
the headlight
SILVERSTAR ZXE H4
this light is sweet. its HID without the HID. it gives off a pure white light and its brighter than the stock bulb with the same wattage. it puts out more light wider and further. and no more of that nasty yellow light.
https://www.sylvania.com/en-us/products/automotive/Pages/silverstar-zxe.aspx
OSRAM Sylvania 9003 HB2 H4 x 1 Set Bulbs Sz 2 Super White HID Look ZXE 12V 5000K | eBay
front turn signals
LED SWITCHBACK LIGHTS
well I'm sure that you guys saw my review on the switchbacks. but ill add one here. they have 3535 LED chips with a projector lens in the front. when on they are white and when you turn on the turn signal they change to yellow. if you put these in the from you really need to change the front lenses to clear to get the affect. the white light is 650 lumens and the yellow 350 lumens. its a 1157 bulb for the front. its also a cheap way to get a front light bar without spending the cash for a light bar. the amount of light that it produces is amazing. its night and day difference. i could not be more impressed by these.
High Power 3535 Chip 1157 Dual Color Switchback LED Turn Signal Light Bulbs | eBay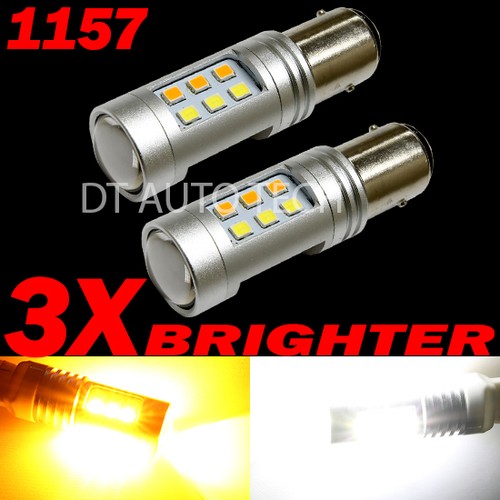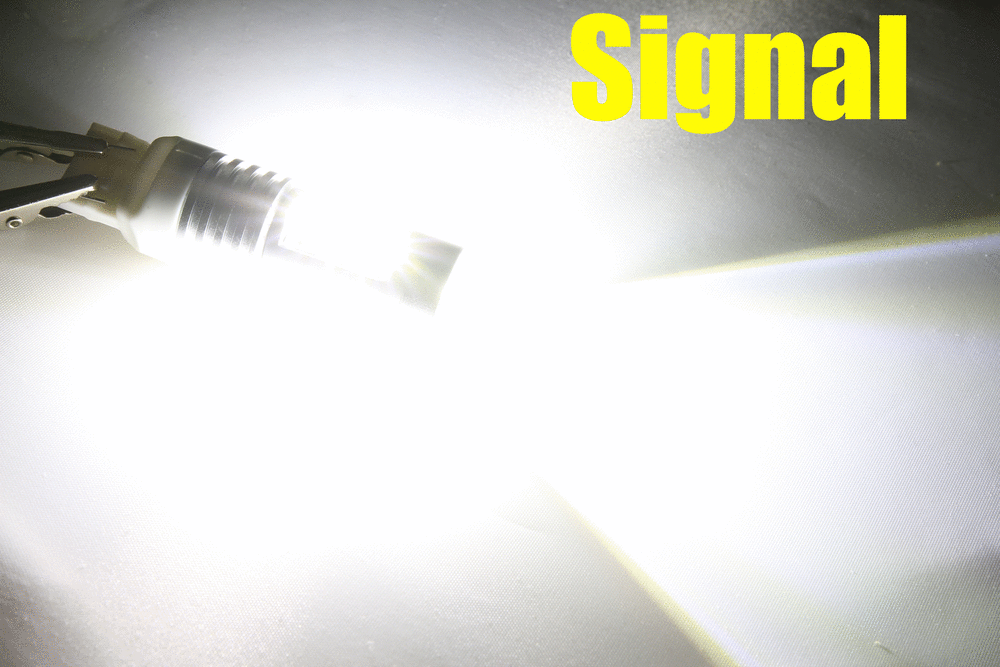 this video sucks but you get the idea you really need to see in person to appreciate
next
560 LUMENS REAR TURN SIGNALS
these bulbs are 1156 bulbs. they have a 5630 LED chip with a projector lens on the end. they are supper bright i have clear lenses on the rear for these as well ill let the pictures and video speak for them
1156 Projector 5630 Chip LED Yellow Amber Turn Signal Brake Tail Lights Bulbs | eBay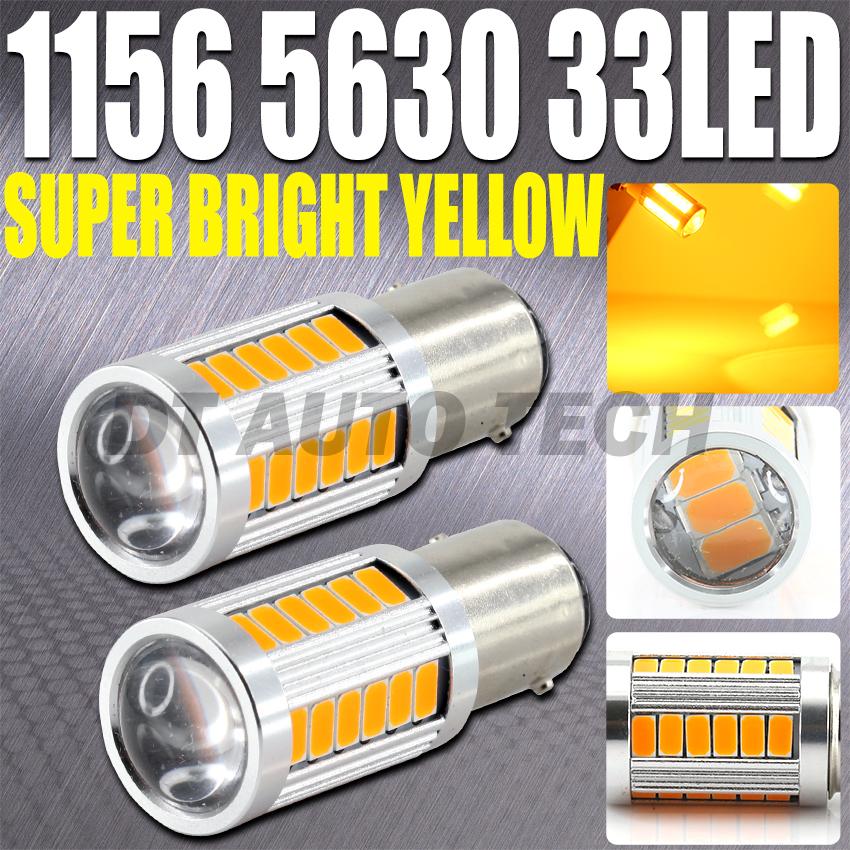 next
1400 LUMENS BRAKE LIGHT
this LED bulb is a 1157 bulb with 2538 LED chip with a projector lens on the end. it is a white light so you will need to keep the red lens but i don't like clear brake lens anyway. this light is beyond BRIGHT in running light mode it is as bright as a normal bulbs brake light. these pictures of my bike are just the running light not the brake light. but heres the video and pictures for this light.
1157 High Power 2538 Chip LED Projector White Turn Signal Brake Tail Light Bulbs | eBay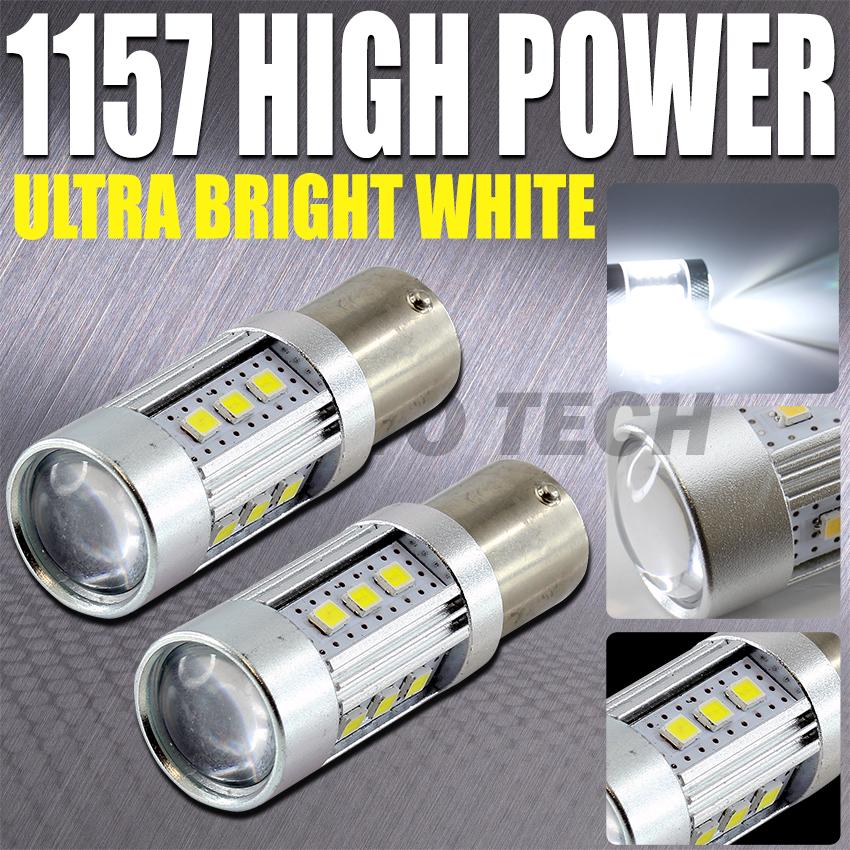 all of these lights are well worth the time and money for them. not only are they brighter by a long shot. they save power on your bike so they don't put a added strain on your battery and charging system. one thing to note is that if you want to use LED lighting for your signals you will need to change the flasher relay show chrome makes a plug and play flasher relay for out hondas. without you may get hyper flash. you could also wire in resistors which at that point will defeat the purpose of saving the electrical energy that the LED bulbs will give you.
show chrome 13-306 LED flasher relay
Amazon.com: Show Chrome Accessories 13-306 LED Digital Flasher Relay: Automotive
i did have LED bulbs in before these ones and they sucked not bright during the day at all. i had these ones in 1157 and 1156 for the front and rear both of them are yellow. i would not buy these. this is one of those times you get what you pay for these cost about $12 for a pack of 2 as where the others are about $35 for a pack of 2
as you can see in these pictures those LED bulbs can't even be seen in the day time
and in this one you can see how ugly the yellow lights look in the front and how the stock headlight bulb is not all that bright
and in these ones you can see how the rear turn signal is not that bright and how much dimmer the stock brake light bulb is compared to my 1400 lumens LED bulb
so in the end if you are thinking of upgrading your signal bulbs and brake light LED is the way to go as long as you do it correct